Progressive Optimisation of your content is a huge SEO ranking factor in January 2023.
High quality, original content is the base for all your other SEO efforts. Success with SEO starts with outstanding quality, optimised content.
With Progressive Optimisation, you make a change and then track it. When you get a boost in rankings, you can quickly identify what has caused the increase. Likewise, when your page drops in the SERP, you can better understand what may have caused this.
Are you solely adding new content and not editing existing posts that need improving?
Do you press publish and never return to your content again?
The freshness of content is important for Google because QDF (query defines freshness) has been ingrained into the algorithms for so many search queries.
With new amazing Tools for Content Optimisation, there is no excuse for any of your posts not to be SEO friendly.
Let's dive into everything your content team should be carrying out with it comes to Progressive Content Optimisation SEO.
What is Progressive Optimisation?
Progressive Optimisation is where you continuously optimise content in a progressive manner.
When search engines see you have updated the content progressively they are confident it is up to date in January 2023.
Optimising in steps rather than all at once
Content that was created years ago might no longer be true to this day. Plus they were written according to old SEO strategies at the time of being published.
Google's perspective on content and the way they read content has improved significantly. From TF:IDF theory (Term Frequency – Inverse Document Frequency) to NLP (Natural Language Processing) in the BERT algorithm. The advancements play a major role in how Google learns to understand content and user intent.
Why Carry Out

Progressive Optimisation?
The reason you want to carry out Progressive Optimisation is to maximise the impact of your on-page SEO in terms of being optimised for Google.
Google loves dynamic content where improvements are constantly made to the content published to keep it fresh and up to date.
You want your pages to be crawled by Google as often as possible as helps build trust. Each time the spiders recrawl your posts if progressive optimisation edits have been made they will return to crawl the content more regularly.
Google's BERT algorithm with Natural Language Processing is data-driven.
SEOs love metrics and data because you can make scientific data-driven improvements to your page to help get an increase in your SERP rankings.
Calculations can be made using content optimisation tools like surferSEO or MarketMuse that provide the metrics you need to make the improvement tweaks.
How to Optimise Content Progressively
It is essential to update your on-site content regularly to increase the effectiveness of your SEO efforts. This improves your overall freshness score and enables Google to recrawl your site.
Here are the essential elements on how to optimise content progressively:
Analyse Content Quality
Increasing content quality should be your primary focus when optimising existing pages on your site.
Here are the main aspects to look out for:
Check grammar, spelling and plagiarism using Grammarly Premium.
Include the necessary keywords to improve content quality.
Ensure the article flows well using Hemingway App as well as checking sentence structure.
Make sure the facts listed on the page are correct.
Brand consistency is essential. Every company that creates content does so with a particular aim in mind.
Check for broken links to ensure Google trusts the resources on your page.
Introductions
The introduction is there to engage with the reader and immediately show them that they are in the right place.
It is important to be concise and deliver this message in as few words as possible whilst still explaining the topic of the page. This prevents visitors from bouncing off your site.
The introduction should be placed above the fold of the page below the H1 and instantly communicate value to the reader with short, unique copy.
On money pages, it is always a good idea to use the introduction to tee up visitors to click on the call to action. This can be in the form of a contact form or affiliate link. For example: 'for more information on our services, please fill in our contact form today.
It is generally good practice to place your call to action button above the fold after persuasive content that entices readers to click through.
User Intent
Make sure the page matches the intent of the search.
Google attempts to show the most relevant content to the user in its search results. Search engines are increasingly focusing on determining the user's intent and enhancing semantic search; instead of looking at each individual keyword, the search engine looks at the relationship between all of the terms in a search phrase.
A search query's semantic meaning, context, and user intent are now recognised by Google.
Add Missing Headings, Topics and Questions
Always check missing headings, topics and questions in comparison to the top 10 ranked sites.
You can do this manually by searching the main keyword in google and going into each of the top-ranking pages. However, there are now many tools that can help you with this. These include:
Surfer SEO
MarketMuse
Page ReWriter
The tools above can seriously speed the process of finding important headings that you are missing from the page along with questions to include in FAQ's.
Adding these to a page will massively improve your overall content score.
Featured Snippets
Check each H2 in the search engine to see if there is a featured snippet and what format that snippet should be in i.e bulleted, numbered list etc.
If there is a paragraph answer snippet then 'Spit It Out' with great concise content to get featured snippets.
You can see more information on how to get the featured snippet here.
Add Images
Add some images to make the page media-rich.
Images have a significant role in how we experience a web page.
This is essential for SEO since Google's algorithm considers behavioural metrics that reflect the user experience, such as bounce rates and the length of time visitors stay on a page. You can also optimise images on the page to help with SEO directly.
Add Internal Links
It is vital that you implement an internal linking strategy, creating a silo structure.
Internal links are essential as they assist Google in better understanding and ranking your website. You can tell Google which pages of your site are relevant and what they are about by providing Google links to follow along with descriptive anchor text.
Many SEO agencies are generating plenty of backlinks to sites (which is great) but they are not passing this power through to other pages.
To get the most benefit from backlinks, you want to be spreading this link juice throughout your site.
Off the Page
Add internal links directing visitors to other relevant pages on the website.
This not only passes power from one page to another but also provides a good user experience.
This will also increase the amount of time a visitor stays on your site, which is also a ranking factor.
To the Page
Go to other relevant pages on your site and an internal link to the page you are working on.
Again this helps pass power to the page you are working on.
You want to make sure you have at least 3 internal links pointing to each page as a rule of thumb.
Add Missing Words and Phrases
Adding missing words and phrases that form part of the corpus is taking a scientific optimisation approach.
Using the data and metrics that specialists tools can give you the answers on what missing keywords and keyphrases are needed.
Here are two tools that can help you on finding the missing words and phrases information:
Topical Optimisation
Companies have moved away from optimising for single keywords. Instead, they optimise for larger topics and key phrases.
More than 70% of page views are a direct result of long-tail keywords, experts say. There are many ways to optimise for content that's not just a single, competitive keyword.
Add Differentiator keywords
Differentiator keywords are what search terms can be added that gives us the information gain score.
Many content writers take correlation tools recommendations too literal and do not think about the user.
Information gain scores indicate how much more information one source may bring to a person who has seen other sources on the same topic.
Check out more information on the Google patent "information gain score" where it educates you that adding differentiator keywords is what will give you the biggest boosts in rankings on top of using a content correlation tool.
Conversion Rate Optimisation
Adding the call to action buttons to your content will improve the conversion from clicks to leads.
Ensure before every CTA button there is well-written content try and get the reader to enquire or click through to affiliates.
Content writers are able to improve conversion rate optimisation by influencing the reader to take the action you want them to make.
On-Page Content Optimisation
Good content doesn't do you much good if your target shoppers aren't able to find it when they're searching. With that, it's important to write SEO-friendly content that people enjoy reading. 
The best tips and practices to get great content and SEO work hand in hand with the search engine's need for high-quality search engines to get it in the top five. At the same time, the best content isn't good if you don't have the right search engine rankings, and readership is likely to be low.
Monitor the Results of Your SEO Content
To maximise the impact of SEO content, it's necessary to regularly monitor the results of your efforts. You can then focus on the content types and keywords that result in more engagement and conversions.
Use free analytics software such as Google Analytics to monitor page views, time spent on web pages, backlinks to your website, social shares, conversion rates and conversion rates. Look for patterns in successes and tweak your editorial calendar so that your content caters more to the needs and desires of your audience.
A really cool feature of the Page Optimizer Pro Tool is the POP Watchdog which monitors updates from your competition and provides you with optimisation tweaks to help rank the web page higher in Google SERP.
Popular Questions
What is Content Optimisation SEO?
Content Optimisation SEO is the process of optimising your content to make sure that it's more visible through the web.
Search engine robots will rank highly optimised content higher on a search engine page than non-optimised content.
Making sure content is written in a way through search engine optimisation techniques will give you the best chances to reach the largest possible target audience.
How to Carry Out Content Optimisation SEO?
The process of optimising content should include:
What is meant by SEO optimised content?
SEO optimised content is the process of carrying out search engine optimisation strategies to rank your content higher in the SERP results.
Content published on your website needs to be optimised with relevant keywords and the content structure helps your SEO efforts to ranking higher in the search engines.
Summary
The relationship between online content marketing and SEO is the key to achieving good results online. This is how you can deliver content that search engines understand and your audience will love. And this will give you a solid online presence that benefits your business for many years to come.
Through Progressive Content Optimisation SEO, you are providing essential data that search engines will use to determine what your content is about.
After that, they'll be able to send users directly to your website by ranking your site higher than others in the SERPs.
The evidence of a content correlation between an increase in crawl regularity and ranking is compelling.
Significant improvements to the crawl budget have been achieved by carrying out Progressive Optimisation.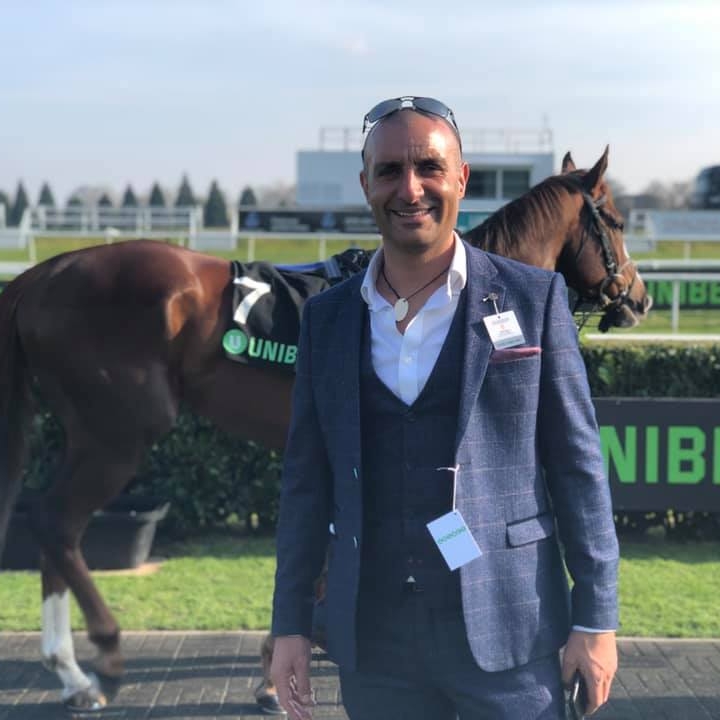 Digital Nomad
I'm a full-blown Search Engine Optimization specialist earning the majority of my income from SEO-focused endeavours, including affiliate marketing, lead generation, as well as SEO services. Love travelling the world networking while working on my laptop. Life is a perception of your own reality. You have no excuses and should be making memories every single day.
Recommended Story For You :