Imagine deleting 20% of your content (192 Posts) and you see traffic increases. Crazy, right?
The 80-20 SEO rule, also known as the Pareto Principle, is a familiar saying that asserts that 80% of outcomes (or outputs) result from 20% of all causes (or inputs) for any given event.
Content pruning search engine optimisation strategies are finding the 20% dead weight on your website which is holding you back.
Content pruning is the process of removing outdated and low-performing content from your website. The removal of low-quality pages is allowing your other content to flourish by ensuring that your link authority is flowing only to relevant pages.
In SEO, a goal of the 80-20 rule is to identify inputs that are potentially the most productive and make them the priority.

In our Content Pruning Case Study, we can't reveal the niche and domain for obvious reasons, but we will explain the whole process of how we deleted content and received jumps in traffic for a website.
Topical Authority Is the New Keyword Research
Topical authority can be described as "depth of expertise" and you might want to check out our successful topical authority case study if you want to learn more semantic SEO.
By consistently writing original high-quality, comprehensive content that covers the topic is the plan for topical authority
If you are not ambitious enough to cover the WHOLE topic with many articles and need to adapt the one page for one corpus to match search query intent, then you need to remove any pages on topics you do not have a depth of expertise in.
The Industry Problem Before We Start
When carrying out professional search engine optimisation audits for businesses we find them to be brainwashed into writing new content and buying new backlinks for their website.
Most website owners are adopting a GuesSEO 2023 strategy, which is not working.
Most backlink audit services highlight the need to remove toxic links and say building new backlinks is going to do very little until you sort out removing the problematic links.
The same process applies to content quality across your whole domain also.
Instead of looking at new content, a professional content SEO audit might highlight the need to remove low-performing web pages to link juice to flow only to money pages.
Content SEO Best Practices
Here are the SEO best practices to help your website rank higher with content optimisation strategies in April 2023.
Purchase a Technical SEO Audit
A great way to find your orphan pages, worst performing posts and web pages you should consider deleting is purchasing a technical audit.
The professional technical SEO audits will give you the following important information for content pruning:
Crawl depth statistics
Unique internal links
Highlight orphan pages
Highlight zero-click web pages
If you have never purchased or performed a comprehensive technical SEO audit, we strongly advise all websites to buy an in-depth technical audit to find what areas of the website are in need of being pruned.
The technicalseoaudit.co service is a Specialist SEO Audit designed to create an action plan. All of the best search engine optimisation case studies highlight a well-thought-out plan is a key to success.
Delete Irrelevant Pages
If you have irrelevant pages on your website, this can seriously harm your websites trust within Google.
It's crucial that sites that are trying to rank for a specific industry stay on topic throughout, as any pages that deviate from the intent of the website can confuse Google, and push you down in the SERPs.
The key is to ensure your site is relevant, and covers the topic in its entirety. That way, Google will know exactly what your niche your site is in, and you have an increased chance of succeeding online.
Optimise Relevant Low-Quality Pages
Optimising your relevant, but low quality pages is a great way to pick up some low hanging fruit from your site.
Often times, sites will have a lot of pages that are perfectly relevant and well worth keeping, but simply having been given the attention they deserve, leading to disappointing rankings.
Simply identifying these pages, and working to better them through content optimisation techniques can seriously go a long way, and help you rank for some secondary keywords and long tail keywords that you didn't rank for previously.
Improve Internal Linking
Working to improve your internal linking is another excellent way of improving your website and it's position in the SERPS, as relevant internal linking is a brilliant way of passing the power throughout your site, as well as helping the spiders navigate to new pages too.
This therefore also helps indexing, which is super important.
Internal linking is one of those SEO techniques that flies under the radar, but is really crucial to remember to do as it has many benefits.
Purchase The Ranking Blueprint Audit
A great way to find existing gaps in your content is by purchasing a quality ranking blueprint.
The Ranking Blueprint does all the work for you using expert methods to find what your site needs or is missing in content to rank on the first page of the Google SERP for your niche.
The ranking blueprint helps with the following SEO strategies:
Keyword Research.
Keyword Clustering.
Silo Structure map.

If you have never purchased or created a ranking blueprint, we strongly advise all websites to buy a comprehensive audit to find what the domain lacks to rank higher in Google searches.
The ranking blueprint is a Specialist SEO Audit designed to create an action plan. All of the best search engine optimisation case studies highlight a well-thought-out plan is a key to success.
Cost of Carrying Out Content Pruning
The cost of carrying out content pruning is often around £500-2000, but this is depending on your website, it's size, and the industry you are in.
It's always best you have your content pruning carried out by a professional such as Searcharoo, as their years of experience as specialists ensure you'll be getting the best service possible.
Popular Questions
How content pruning helps your SEO?
Google assigns a content quality score against your whole domain.
By removing your worst performing web pages you are increasing the overarching domain content quality score.
Content pruning aims to get rid of the low-quality posts and only show your users up-to-date, rich, relevant high-quality content.
Google loves the freshness of content, and up-to-date, unique, high-quality content.
So pruning your content is a best practice for SEO in April 2023.
How do I trim content in SEO?
Here is a step-by-step guide on how to trim content for SEO purposes:
Perform a Site Audit
Extract Underperforming Pages
Decide "Delete" or "Improve"
Delete the irrelevant low-quality web pages
Edit and optimise the relevant posts on the topic
How often content pruning should be done and why?
Content pruning should be part of your SEO workflow every month.
It takes very little time to perform a "Site Audit" to highlight any underperforming dead-weight pages.
Content can be pruned regularly to allow more page rank distribution to the web pages that matter the most.
Every month your worst performing web pages can have the analysis of "Delete" Vs. "Improve".
Final Words
To summarise, content pruning is a crucial part of SEO, and something that many don't consider when it comes to improving their website.
This technique is an awesome way to maximise the existing content on your site, as well as addressing and removing any content that may be dragging your entire site down.
Searcharoo can help do all of the heavy lifting for you, so be sure to get in touch with them to find out more.
Other Successful SEO Case Studies
Search engine optimisation specialists should always keep on top of the latest SEO tips and tricks.
Here are some great SEO case studies you might find interesting:
The best SEO case studies try to explain everything to help users how reached successful end results in April 2023.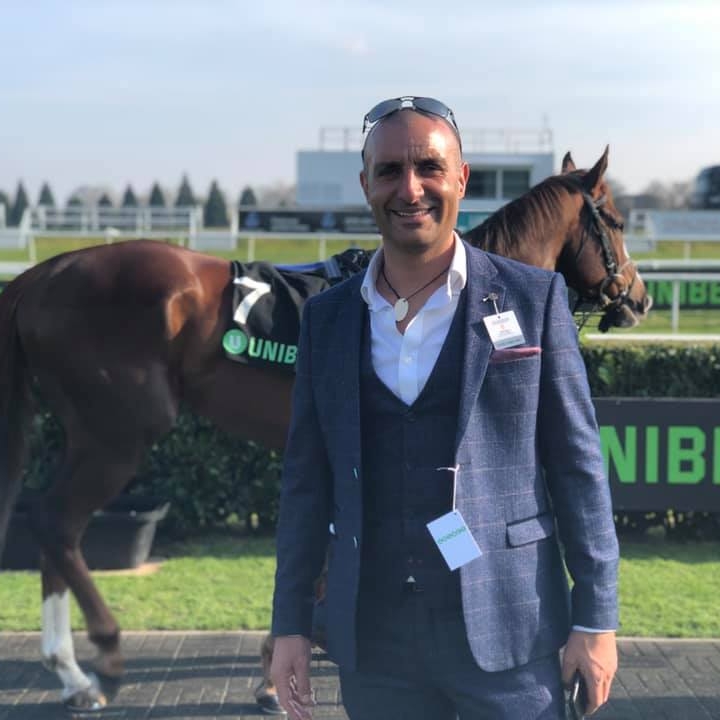 Digital Nomad
I'm a full-blown Search Engine Optimization specialist earning the majority of my income from SEO-focused endeavours, including affiliate marketing, lead generation, as well as SEO services. Love travelling the world networking while working on my laptop. Life is a perception of your own reality. You have no excuses and should be making memories every single day.
Recommended Story For You :