Does Magic Page WordPress Plugin rank in the Top Rated Mass Page Builders list in December 2022?
Can the Magic Page WordPress Plugin really help websites rank high in the search engines for an array of towns, cities and counties?
Let's dive in with everything you need to know about the plugin and how you can utilise the power of mass page websites.
What is the magic page plugin?
Magic Page Plugin is a great Mass Page Creator used by national companies looking to rank their website in multiple locations.
The plugin generates dynamic web pages covering your targeted demographic.
The SEO-optimised web pages rank high in the Google search engine for the keywords you are looking to generate leads on.
How do I use magic page plugins?
Here are the steps on how to use Magic Page Plugin:
Purchase the plugin
Install the MPP plugin onto any WordPress website
Add your API code to the MPP plugin to activate
Add Your Content To The Magic Page
Set The Radius You Want To Cover
Publish dynamic web pages
SEO-optimised will be dynamically created covering the locations selected
For more information on how to use the plugin check out the video here where Michael Martin runs through the product:
Is Magic Page WordPress Plugin Worth It?
The Magic Page WordPress Plugin is competitive in price and worth every penny invested because saves time and resources in building out large sites.
With the ability to select specific regions and distance radius all business owners can grow their website quickly to target many geolocations.
Magic Page WordPress Plugin will help lead generation companies build out huge multi-location websites.
Or can help business owners expand the brands reach online to all suburbs to where their team will cover.
Magic Page Plugin Pricing Plans
Magic Page Plugin can accomplish in minutes what it would take a team months to complete – saving you money in building your digital assets online.
Here are the pricing plans for Magic Page Plugin subscription:

Loved and used by many industry-leading marketers the recent testimonials are there to see why Mage Page WordPress Plugin is the best mass page website builder.
Being able to network and communicate with a community of other like-minded lead generators allows testing groups to consistently improve your work.
The MPP community and regular live chats are unrivalled compared to most other mass page creators which have stopped updating their plugins.
Popular Questions
Does Magic Page Plugin Update Often?
Magic Page Plugin is updated very often.
The founders of Martyn Johnson and Mike Martin both are proactively improving and updating the plugin continuously.
With the head of support Keith Best regularly driving new ideas the Magic Page Plugin has updated on a weekly basis.
Do You Need Special Hosting for Magic Page Websites?
The great news is Magic Page provide free hosting to all subscribers of the Magic Page Plugin subscription.
With hosting manager Stephen Brocklehurst you are in safe hands for amazing hosting providers.
If hosting your own websites is preferred there is no special hosting required, but the larger the website built the more resources is needed from the hosting provider.
The best ways to get involved in the MPP community is to subscribe to the weekly webinars.
Or join the active Facebook group which is full of web developers or lead generation specialists. Having the owners regularly doing Q+A webinars allow you to tackle them on potential improvements which are superb to see for business owners
MPP Tips and Tricks
The user guide educates you on how to build your evergreen site on a given topic.
If you follow the User Guide and create what they call an Evergreen website you can literally build out a network of sites with each site taking less than an hour to build.
Everything you need to build your website is contained within the Magic Page Plugin so you don't need 20, 30, 40 or more plugins anymore.
SEO Meta Data, Schema and Internal Linking are all taken care of from within the plugin.
What Others Say
Here is some testimonials and reviews of the Magic Page mass page generator plugin when I asked users from within the community:
Keith Best
Magic Page Plugin is a WordPress Plugin that allows you to build good looking, well optimised, mass page websites quickly and easily. The tool has helped me grow my UK lead generation company to record heights.
Kasra Dash
In previous years we have used page generator pro and SERP shaker but the advancements of Magic Page in December 2022 have forced us into moving all our lead generation websites over. From the user guides, community to the ease of generating the dynamic pages it is by far the best mass page builder.
Mike Martin
Building local high ranking SEO perfect websites has always been expensive, complicated and very time-consuming. With Magic Page Plugin you will get 100s or even 1000s of high ranking local web pages that will knock your competition right out of the water and provide an unlimited number of new clients in the areas you want them.
Mass Page Location Websites
With localisation being used on all mobile phone searches ranking local search terms is going to drive you insane traffic.
Here are all the locations covered in the MPP database.
| | |
| --- | --- |
| Country | Number of Locations |
| Cyprus | 647 |
| South Africa | 11777 |
| India | 482633 |
| Switzerland | 7195 |
| Sweden | 27614 |
| Spain | 27455 |
| Norway | 9142 |
| New Zealand | 3431 |
| Netherlands | 6911 |
| Italy | 17706 |
| Ireland | 9445 |
| Germany | 77175 |
| France | 57809 |
| Denmark | 7052 |
| Canada | 6129 |
| Austria | 14989 |
| Australia | 15259 |
| United Kingdom | 48058 |
| United States | 180777 |
Summary
After testing many different tools and plugins we found Magic Page WordPress Plugin to be the best to use in December 2022.
We certainly came across a few stumbling blocks and issues which we raised to the community and within 48 hours the bugs were fixed.
The active MPP users help and assist you through your buildouts and this network is worth its weight in gold.
If you are serious about growing your lead generation volume I strongly recommend the Magic Page WordPress Plugin.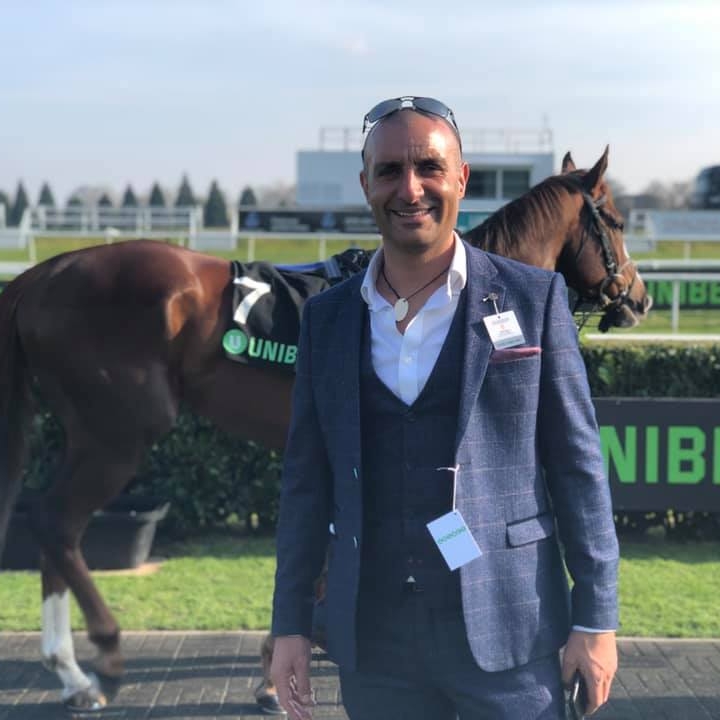 Digital Nomad
I'm a full-blown Search Engine Optimization specialist earning the majority of my income from SEO-focused endeavours, including affiliate marketing, lead generation, as well as SEO services. Love travelling the world networking while working on my laptop. Life is a perception of your own reality. You have no excuses and should be making memories every single day.
Recommended Story For You :