A common question asked is How do I Improve My Website in the Google Search Results?
If you are just after the free of charge link profile audit click here which explains what we need to carry this out.
This is part of a sequence of articles that will go into more details about the reasons individually.
But here is a list below of what the most common reasons are.
Backlinks
So the most important ranking factor still to this day is backlinks to your website.
Backlinks are getting clickable links from other websites which point back your website.
Generally, the more quality backlinks you get, the more Google sees you as the authority in your industry and will rank you accordingly. I would strongly recommend outsourcing this to a quality link building agency if you are not up to date with all the Google algorithm updates or you could end up seeing your site dropping in rankings as opposed to helping them.
However, over the years this has been spammed by SEO Companies so nowadays there are many filters put in place to trip people up who purposely try to go out manipulating Google results by spamming links and understanding these is key:
Not Enough Links
Soooo many people come to me and ask 'why am I not ranking?'.
You check out their website and they have too few backlinks to their site compared to their competitors.
Links are essential to building trust, expertise and authority so beating your competition is a must on your link profile to get that position one spot.
Find out here what we recommend if you do not have enough backlinks to your website.
Too Many Low-Quality Links
A natural link profile will have a mixture of good links and bad links.
But if you have too many low-quality backlinks to your site then this is also going to be filtering your website to not reach the top five positions in Google.
Find out here what we do if you have too many low-quality backlinks pointing to your domain.
Over Optimisation of Anchor Text
An old technique that used to work well was hitting the exact match phrase you wanted your website to rank for in your anchor text.
Now Google has combatted this and again has filters in place, where you can over optimise this and receive partial penalties.
Check out here what we do if you have over optimised your anchor text ratios for your existing backlinks.
Too Many Homepage Links
If your website has too many homepage links then this is a footprint and unnatural so you might be stuck on page two partially penalised.
Read more here on what we do if we feel you have too many homepage links pointing to your website.
Home page backlinks are usually the strongest page on a site so over the years PBNs have started to be abused in link building techniques.
Not Enough Relevant Links
Ask yourself why would non-relevant domains link back to your site?
The truth is they would not and Google understands this so relevancy in the backlinks is a huge factor.
Read here what we do if you do not have enough relevant backlinks to your website.
Not Enough Social Signals
It is great getting yourself a load of quality backlinks to your site but without the social signals to justify them, you are going to be a sitting duck for being sent to the Google quality raters for a review.
Go out and purchase real social signals from reputable sources like Signal Boy to eliminate this review to the quality raters as you do not want to trigger any manual reviews from the Google team if you can help it.
Real social signals also to your guest posts and backlink URLs also help them a lot as drives engagement and traffic to boost the tier one links.
How to Check Your Link Profile
The best way to check your link profile is by using third-party tools. Check out our ahrefs review for more details.
These are paid subscription link monitoring tools and are expensive for one audits you might need.
At present we are offering free of charge backlink audits to anyone who comments on the article below with their domain and focuses keyword.
Look forward to your comments if you want a free link profile MOT check on your niche to see where you are lacking.
Building New Links
Auditing your backlink profile is great to find areas on your site that are lacking in links.
If it's great quality, relevant, legitimate backlinks you're looking for you need to be looking at ordering the best link building packages.
Gary Friend is a long time user of high rise links and has review said:
Links have always been a challenge for our company's website, and to be honest with so many companies offering so many different types of packages it can be really challenging to work out who really delivers on their word. Since working with Highrise Links back in October 2019, I've been amazed at their professionalism, attention to detail and just general care for our brand since day 1. More importantly, their links actually improve rankings! I can't see us changing to any other provider moving forward, these guys really are the real deal.
Hassan Shafiq also has exponentially grown his jewellery website online to crazy numbers and says:
After years of wasting my time with other link vendors, I must admit I was initially sceptical. I can confirm however that working with Highrise Links has literally transformed my business, and has opened up doors I never thought would be possible due to the links they have provided. Honestly couldn't be happier with the work these guys have carried out for my business.
Within the FatRank team, we use a varied bunch of the best link building companies but when it comes to physical power and strength the best vendor has consistently been high rise links.
Final Thoughts
Disavows and auditing your backlink profiles need to form part of your SEO audits.
But you always need to look forward and grow your presence online with new content and fresh backlinks.
We have tested many link building companies for reverse sink or swim relevance and power.
The most powerful link vendor we have tested is high rise links for authority.
Only you can decide when is the right time to make the investment into company growth.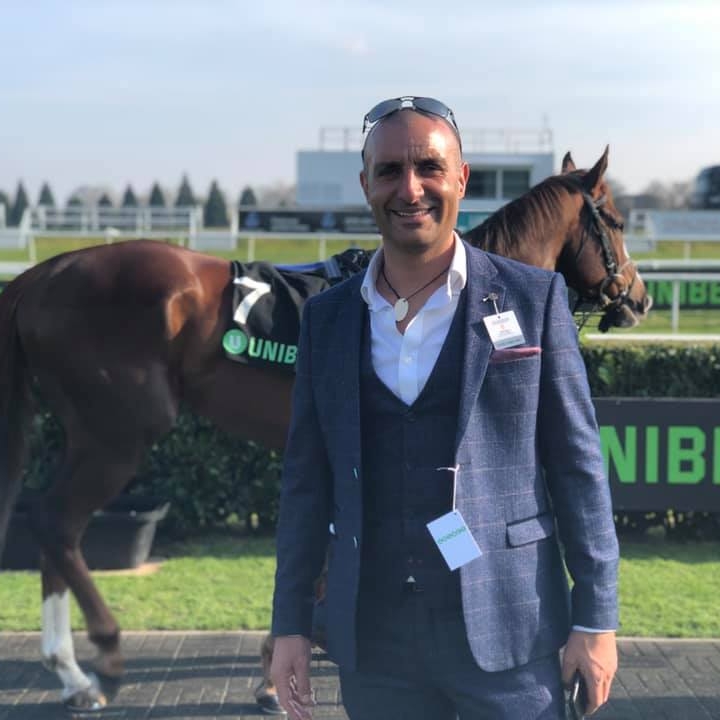 Digital Nomad
I'm a full-blown Search Engine Optimization specialist earning the majority of my income from SEO-focused endeavours, including affiliate marketing, lead generation, as well as SEO services. Love travelling the world networking while working on my laptop. Life is a perception of your own reality. You have no excuses and should be making memories every single day.
Recommended Story For You :