Trying to get your pages to rank on search engines for as many different phrases relevant to the corpus it's in is key to growing your organic traffic.
When looking to grow your traffic online many people think Content Expansion is just adding more articles to your website.
Although adding more articles is expanding your reach for keywords to be ranking then you will be surprised by how many more phrases your existing content could start to rank for by expanding on the page level gap analysis.
The new Information Gain SEO Google Patent is a clear statement to all SEOs to provide additional value to your content, your competition is not talking about.
Types of Content Expansion
There are several ways in which you can expand the content reach on your website:
Domain Level Gap Analysis – Checking what pages your domain is missing
Page Level Gap Analysis – Checking what headings your page is missing
Heading Level Gap Analysis – Checking what phrases your header section is missing
Let's dive deeper into each of these content expansion methods.
Domain Level Gap Analysis
When looking to become an expert in a topic you need to make sure you are covering all the articles needed on the subject matter.
Cover the whole topic in its entirety at a domain level (create all pages relevant to the top-level topic)
If you are not covering the whole topic in its entirety you are simply not ambitious enough to dominate your niche.
Creating a content plan roadmap as part of your research is crucial because this is where you will map out the pages to meet the search intent.
Keyword research using ahrefs or semrush is the easy part but then mapping out what pages these keywords go onto is where the fun begins.
The keyword clustering to match the SERP results is probably one of the most important factors in a site winning or losing in the SERPs.
The key here is to try and cover every single article on your website from information posts, pillar posts to transactional pages.
Domain level gap analysis can also be beneficial for reaching your target audience and keeping them on the page, as the topic they are already looking for might result to further queries, which they will then be able to find on your site.
Page Level Gap Analysis
When looking to become an expert in a singular subtopic you need to make sure you are covering all the information needed on the subtopic query.
Cover the whole topic in its entirety at a page level (is your article the best / most informative out there)
If you are not covering the whole subtopic in its entirety you are simply not ambitious enough to dominate for the given search query.
Looking to thoroughly analyse and research the subtopic on your page is what will get you #1 rankings.
Progressive Optimisation at a page level is one of the easiest ways to grow your site's traffic.
Some other sites that are ranking for the same target market and the same content topic might have some headings that you haven't included- page level gap analysis will be beneficial to view these competitors and help you to be producing content that will attract your target audience the most.
Heading Level Gap Analysis
When looking to become an expert in a very specific section of a topic you need to make sure you are covering all the information needed on the specific query.
Cover the whole query in its entirety at a heading level (is your paragraph the best answer to your H2)
If you are not covering the whole query in its entirety you are simply not ambitious enough to dominate for the specific search term.
Is each section of a page the best content on the internet? Can we rank #1 for every h2 by supplying the best information?
Google has now released a statement to say they are releasing google passages where if your heading section existing  content is the best answer to the search query they will start to rank these passages no matter how powerful the whole page is.
Google will begin passage-based indexing later this year for English languages. It is a ranking change, not an indexing change. Passage-based indexing updates. "Very specific searches can be the hardest to get right," said Google, "since sometimes the single sentence that answers your question might be buried deep in a web page. We've recently made a breakthrough in ranking and are now able to not just index web pages, but individual passages from the pages. By better understanding the relevancy of specific passages, not just the overall page, we can find that needle-in-a-haystack information you're looking for."
It's important to remember if you change the query you put into SurferSEO SERP Analyzer this can help you expand missing phrases to get onto the page for each specific heading section.
Try to look at ways to write concisely to grab the featured snippets for every H2 or H3 on your pages. Check this video on how to write the content as directly as possible under the subheading.
Can you honestly say you have explained the h2 header information the best you possibly could? If no then expand the content until you say this is the best answer in a concise writing style.
Content Expansion Techniques
From our research, here are the best content expansion techniques so you rank for more keyphrases in the search engines:
Adding more images (helps you rank keywords in image search to expand your reach)
Adding a video (helps rank in google videos, youtube and web search to expand your reach)
Add subheadings the top-ranked sites have you are missing
Add PEOPLE ALSO ASK questions to pages and answer them with the most concise answers
Run google suggest "KEYWORD_space_*" to check what phrases show and get these added to your articles or create new for them if different intent
Run MarketMuse Questions audit to add in missing questions that are being asked online
Run MarketMuse Compete to add in missing topics to the articles
Run Surfer SEO audit to add all missing phrases and NLP entities to the articles
Paraphrase great sources of content and cite the source with external links to reference your information
Look for internal link prospects to and from the webpage
Missing Subheadings Using SEO Minion
Steve Toth at SEO Notebook recently gave an amazing strategy to do content expansion at a page level here.
I added 200+ clicks a day to two existing blog posts (just to prove it wasn't a fluke).
GSC: find a keyword with the highest clicks and impressions. In both cases, we were average position 2-3.
Google the keyword and open all 10 pages in separate tabs. Note the headings (I use SEO Minion Chrome Extension to scrape them).
Dump them all into a spreadsheet, filter by H2 and H3.
Now compare them to the headings you already have and select 3-5 topics that you haven't covered (check the volume or use intuition).
Rephrase those headings and write 200 words for each of those topics, I make them H2s.
I even stuck these new sections at the bottom of the article and it still worked.
The build-out of a bunch of post-publishing optimization processes can grow your organic reach for existing articles 10 fold.
Missing Subheadings Using AhRefs
Here is a video to show how you can do this using the Ahrefs Chrome Extension:
Keyword Usage Missing Phrases Using Google Search Console
Google Search Console has the most valuable data of your search traffic with information on queries, impressions, and clicks to your website.
You can get the information you need to rank straight from Google Search Console to then optimise your content better with progressive optimisation.
The SEO Testing Tool allows you to connect to the GSC API and shows you phrases you are ranking for but it is not even mentioned on the page:
Being able to Identify Missing Phrases To Add Within Your Content Using SEOTesting is an amazing content expansion Search Engine Optimization hack.
Why is Google Search Console amazing for Content Expansion ideas?:
Shows impressions for phrases your page is showing up for which might not even be mentioned on the page yet
Shows clicks for keywords to your page which might be the wrong page and got to create a new post for a different corpus query
Shows content cannibalisation issues where a few URLs are showing up for the same keyphrases
Brings to your attention queries that you never came across in your keyword research studies
Imagine having a system where within your dashboard on WordPress you can be informed about queries you show up for that are not even mentioned on a page?
Well, this is now available by Dusan who has created a plugin called impressionz.io and here is my Impressionz Review on why we included this to our post-publishing optimisation SOP processes.
Using People Also Ask Questions
People Also Ask are questions that search engines, such as Google tells you gets searched and is related to the query you have just searched.
So adding these PAA questions into your content is a great way to expand the content on your website.
Once you have exported all the questions to ask and answer on your website then matching those to meet the SERP intent is important for it matches the one page for one corpus strategy.
You are probably wondering how can we scale the PAA content expansion with slick processes?
SEO Minion has become my go-to SERP extraction tool as of late. One of my favourite features is the People Also Ask extraction.
It's better than a lot of the other tools I've used because it doesn't just get the question, it gets:
The question
The snippet answer
& the URL
That last one, the URL is the key to this next hack. Just follow these steps set out by Ste Toth.
In short, put "what is" in front of your keyword and you will generate lots of people also ask questions.

After you've installed SEO Minion chrome extension look for it on the right-hand side of the SERP:

Once you click to go the PAAs will start expanding like mad.
After it's done you will have 200 questions, snippet answers and URLs in a sheet.
Work through the 200 related questions and decide whether to add into existing articles you have at present to expand the copywriting at a page level. Or if there is new SERP intent you have not yet covered then create a new post to cover this topic.
Check an example here explaining the process to my team to expanding content for questions and answers topics:
Most of the time the People Also Ask questions are going to show zero search volume and I can tell you that many of the blogs I have has 0 search volume for the PAA, but still brought in a massive amount of traffic.
Using Google Suggest
Google Autosuggest Suggestions are a vital way for customers to get the exact search that they want, but what if we told you that you can use this feature to help improve your content?
This tactic of adding an asterisk to trigger keyword stretching helps massively with content SEO and keyword stretching SEO.
Another way of using the Google Suggestions as you type your search query into the search bar is to carry out the alphabet soup method.
The alphabet soup technique is great for keyword suggestions to expand on your content and this video shows a tutorial on how to carry out the alphabet soup technique utilising the Google Autosuggest.
Using Quora for Content Expansion
The clever trick for using quora for content expansion is to do the following:
Type into google "site:quora.com topic" to look for blog ideas you might not have covered
Type into google "site:quora.com keyword" to look for keyword ideas you might not have covered on your specific article
Quora is a question-and-answer based website where questions are asked, answered, followed, and edited by Internet users, either factually or in the form of opinions.
The Q&A style website brings up some amazing ideas that generic research for keywords would not bring to fruition.
Using QUORA helps you to grow the volume of keyphrases relevant to your topic that traditional kw research methods might not have picked up.
Using Grow Keywords
Grow Keywords lets you find keywords idea quickly.
Do your long-tail research the fun way enabling the website's search visibility.
Using growkeywords.com allows you to expand keywords once you have submitted your seed keyword.
The options available in growkeywords from your seed keyword is:
Find Relevant Questions
Comparison Search Queries
Append New Keywords from Autocomplete
Using Hemingway for content expansion
Hemingway is a free app that is brilliant for viewing the quality of the content you have produced.
This application helps by giving out recommendations of ways to improve your content.
You wouldn't want search engines to be ranking your page with incorrect grammar or lengthy, boring sentences.
On the other hand, you would want your website's search visibility to be improved with this SEO content technique, as other sites will not look as professional!
This search engine optimisation technique is very useful for writing articles, a blog post for social media platforms, new content opportunities for bigger publications, and just all round professionalism.
Entity Stacking + Adding Close Proximity Keywords for Secondary Keyword Optimisations
All this technique really needs is Surfer SEO and Google Search Console.
The video below will take you through the steps you need to carry out the perform this process and to get the most out of it:

As the video explains, using this strategy for content expansion is crucial for building authority on the SERPs and reminds you of adding close proximity keywords to the content.
We've carried out this technique for all of our sites and have seen huge jumps in rankings, for not only our primary keywords but our secondary ones too!
Just make sure that you limit the close proximity keywords to those that rank within the top 30, so you're not wasting any of your precious time chasing hard to reach rankings.
What Others Say
As content expansion starts to become an essential part of progressive optimisation in SEO here is what others say on expanding content ideas:
Moz Using From Prompt to Paragraph
You are tasked with getting great content written well and quickly.
You are not an expert in the field but need to somehow find a solution to write expert-level copywriting.
Great content can seem out of reach but if you use the "from prompt to paragraph" method in this video you can systemise how to get expert-level copywriting.
Setting the foundations on the first draft will benchmark all items needed to be mentioned on the page.
Then with progressive optimisation, you can expand parts of the article to become more in-depth when researching the subtopics.
Income School Starting With Lame Tips
Income School recommends just getting started with very basic tips that are obvious to the topic. But then expanding on each of these tips to drive great insights and data to back up why these are important.
Check out how to get started with content briefs with the prompt to paragraph style strategy.
MarketMuse
Marketmuse provides great content briefs and questions for new articles to be written.
This video shows how you can expand content from initial heading ideas to large chunks of information surrounding the initial h2 heading.
Summary
Write up on every possible subtopic to do with your niche so there are many articles internal linking and creating a nice silo structure throughout your domain.
Can your page rank for more phrases than it currently is on the same corpus set of words?
Expanding the content to be the most in-depth informative post will get the readers to stay on your page longer.
User experience on your pages is important so it has got to match the intent of the search query!!
Treat each subheading as its own article and ask yourself is this the best piece of content to deliver the information on the internet – if no then improve it.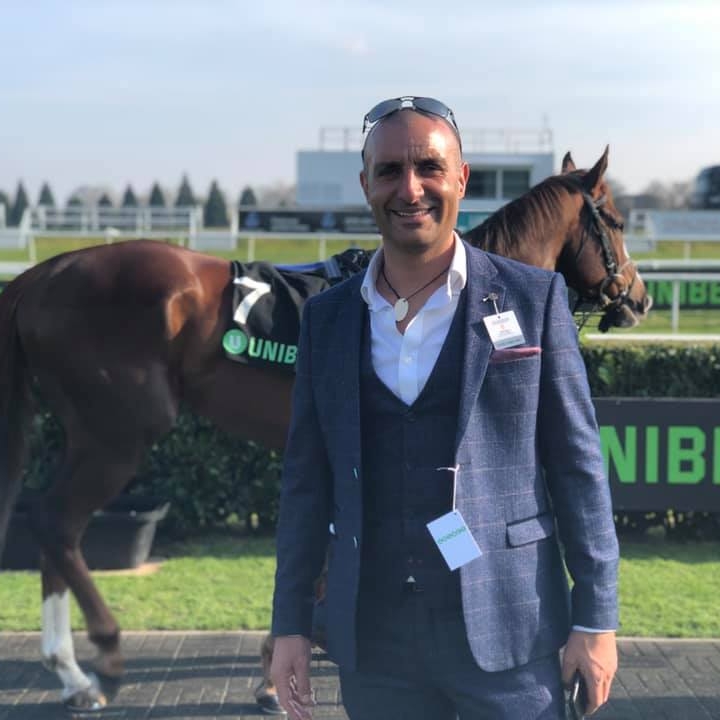 Digital Nomad
I'm a full-blown Search Engine Optimization specialist earning the majority of my income from SEO-focused endeavours, including affiliate marketing, lead generation, as well as SEO services. Love travelling the world networking while working on my laptop. Life is a perception of your own reality. You have no excuses and should be making memories every single day.
Recommended Story For You :