Brand SEO is the most underrated and underused service used in modern-day digital marketing.
The majority of marketers say "Your website is your shop window". When actually this should be the quote used:
"Your Brand SERP is your shop window because that is the first impression made on your business"
You can control your brand SERP with the message you want to deliver to your target audience.
Let me run through why what and how to control your first page results for your branded search terms.
Why Dominate Your Brand SERP?
The reason you want to dominate your Brand SERP with the results you want to return is that you are in control of delivering the message to your audience.
Reputation Management and On-SERP SEO is what can promote your SERP elements to be listed on page one of the search engine results page.
Most people will search for your brand at some point before or during their working relationship with you.
"Your Brand SERP is your online business card and you can design this"
What they see when they search your brand name is vital and you can control this.
Their perception of your brand when that first-page displays is a factor that could very well tip the balance in the decision they are making about doing or continuing to do business with you.
When Should I Consider Reputation Management?
You should consider reputation management from day one.
"Too many businesses treat reputation management as a reactive service. Where actually the best form of reputation management is a proactive service"
Every day your reputation should be looked at online so you can control the results your clients can see in your Brand SERP.
Positive reviews and testimonials need to dominate the first page of search engines to keep a high-level reputation management score.
Reviews to improve your online reputation are an important factor to consider when trying to carry out reputation management
Leapfrog Existing Results Using Parasite SEO Strategies
ORM reputation management companies use parasite SEO strategies to leapfrog results in the search engine they want to drown out.
Parasite SEO involves relying on a high DR website to provide you with the kind of authority needed to rank high in the search engines. Your page ideally acts as a parasite and uses the authority of the domain it is published on.
"You can control what shows for your brand with Online Reputation Management"
Proactively seeking guest post placements with positive testimonials of your brand can be a great way to leapfrog existing results in the SERPs.
Fact: Before buying anything or ordering a service from a company the customers check your online reputation and this could be the difference between winning or losing your next biggest client.
What Is On-SERP SEO?
On-SERP SEO is when you try to get as much exposure for your brand on Google's first page.
This is not achieved by ranking ten blogs from your domain for the brand term because that's a pipe dream.
Brand SEO assists you with On-SERP SEO by owning all the areas where it counts which includes:
A combination of these SERP elements will allow you to control the first page of Google Search Results for your brand.
Carrying out On-SERP SEO to dominate your Brand SERP is certainly underused in August 2022.
How To Optimise Your Brand SERP
There are many ways to optimise for your Brand SERP in August 2022:
Branded Website
The number one results in the search engine results page should generally be the branded website you own.
This will usually have your brand within the domain name and then the title of the homepage will contain your brand term.
Spokesperson Video
A spokesperson video is an actor who can effectively communicate your messages to the public and the media.
Having a professional-looking showreel to promote your services, products and brand online is a surefire method to more sales.
You can purchase an actor video like this for only £850 and get this ranking for your branded search terms.
We strongly recommend buying the professional spokesperson video to control your messaging on Youtube and in Google Videos.
The video spokesperson showreels also are effective to grow your branding in multiple areas like Youtube, Vimeo, Google Videos and shared all over social media platforms to drive traffic and positive engagement.
BUY SPOKESPERSON VIDEO
Positive Reviews
To improve your reviews online then RateMyBusiness.io is a must to grow your positive reviews.
Customers love transparency and read fellow consumer reviews in order to get it.
Buying positive reviews for your brand increases your trust and credibility to your potential next customer.
Improving your Google Reviews for your brand will often seal the deal if consumers are looking into your brand SERP.
We know using reviews to improve your online reputation is a sure-fire way to make your Brand SERP fantastic!
Google Adwords
Google runs paid advertising right under the search bar so this is the first SERP element you see.
It is a good idea to take out google ads for your own brand term or focus keywords if they are affordable.
This way, you get an extra spot at the top that Google can't take away from you.
In addition, it prevents a competitor from advertising in your name.
Local Listing
Google My Business is a must-have if you want your business to stand out in the local results and get your brand into the map pack.
Curate your GMB listing, manage reviews and keep adding high-quality photos.
Having a lively local GMB profile can really help your visibility and brand awareness if a map listing SERP element is displayed.
Manage Your Social Media
Your social media can appear in searches for your brand (i.e tweets in search and links in the knowledge graph panel to those profiles).
They don't really push traffic, but people may view these profiles to form an opinion on your business.
Being active and sharing good quality information will form part of the reputation you build for your brand online.
Let Signal Boy grow the engagement and social shares on your brand to help your behavioural signals.
Interactive Rich Results
Structured data is incredibly important for search engines and helps markup areas of your site to create interactive rich results.
By using structured data correctly for any given topic then search engines might even reward you with a rich result listing.
This means your search result is highlighted, meaning it will take up more real estate in the SERPs.
Schema markup can help structure the data to show interactive rich results like:
FAQ Rich Result – FAQ Schema can be used on any page that contains a list of questions and answers on any particular topic. That means you can create a "frequently asked questions" resource on any topic and use the Schema to indicate that the content is structured as an FAQ
HowTo Rich Result – The HowTo Schema is another new Schema type that can be used to enhance articles containing instructions on "how to" do something. Like FAQ Schema, Google lays out certain content requirements about what can and can't be marked up with HowTo Schema. The entire content of each "step" must be marked up, including relevant images, as well as materials and tools used to complete the task
Q&A Rich Result – Q&A Schema is another new Schema type used for pages that contain a question and a way for users to submit answers to that question. The Q&A Schema should be applied only on pages that have one question as to the main focus on the page — not a variety of different questions.
Image Pack
Brand SEO also means improving the findability of your images for your main keyphrases.
Your visual content needs to be on the first page by creating an image pack if your brand promotes pictures or images you want your clients to see.
If your brand SERP does not have an image pack, one can be created carrying out Brand SEO techniques.
Video Carousel
Don't have visual content pop up on video search for your brand or keyphrases?
Well, you know what to do if you want to fully occupy the SERPs.
The video carousel is a great visual SERP element we always try to promote for brands if they have some great videos created online.
Great use of the video carousel includes promotional showreels and video testimonials to showcase your awesome skills.
If you have existing professional branded videos then order some gigs from Video Veggie who can trigger a video carousel and get your branded videos ranking highly for your main terms.
Knowledge Panel
The knowledge panel is a superb SERP element that can bring together all your social profiles and hyper-specific data on your brand.
The rich snippet of the knowledge graph is one of the hardest search engine elements to get and needs to be done at the end once all the other elements are lined up.
Wikipedia Links
Wikipedia backlinks are one of the most trusted links you can get online.
As Wikipedia is part of the seeded sites on the web link graph then getting a backlink from this site acts as a vote of trust within the Google algorithms.
Trying to place a link on a Wikipedia page can be a difficult task.
Let Wiki Wookiees do the heavy lifting for you and acquire the placements your brand is missing currently.
Who Searches Your Brand SERP?
Many people who are important to your business will google your brand name to find you or try to find out more about you.
People who are searching your Brand SERP are the following:
New Prospects
Investors
Partners
Clients
Journalists
Job candidates
Subscribers
And many more who are important to you
It is crazy how we forget how many people will do a Google Search on our brand before placing that large order we are waiting for?
"First impressions count and these first impressions help your bottom line profits"
The new prospects searching your branded search term if done correctly will mean a shorter path to conversion, high conversion ratios and better client retention. Their perception of your brand when that first-page display is a factor that could very well tip the balance in the decision they are making about doing or continuing to do business with you.
For existing clients it will lead to better client engagement, less churn and easier upsell opportunities.
Then what about the investors wanting to find more information on the brand before they part money with that investment you have always wanted?
And lastly, think about the indirect effect on your bottom line with the positive effect your brand SERP has on all the important people for the future of your company such as: potential new staff checking out the company, journalists looking to create an article on best-growing agencies, potential new partners and any new opportunity which could present itself in the near future.
Summary
Brand SEO is the process of obtaining maximum visibility for your brand on the first page of the search engines.
Brand SERP SEO is the next step – controlling the message people see when they get curious and research you (after having seen your brand name so often).
"Build your Brand SERP to be more attractive, more accurate and very positive – you can control this!!"
Own your Brand SERP and find ways to occupy a lot of real-estate.
Brand SEO will help you increase brand awareness. Brand SERP SEO is all about reputation management…. and THAT should be a proactive service – not a reactive one like so many use it for.
Bonus Tip
The fundamentals are shown above with regards to the importance of dominating your brand search terms.
If you want to know the Brand SEO fundamentals on how to physically carry this work out I strongly recommend enrolling on this course:
TAKE THE BRAND SERP CRASH COURSE TODAY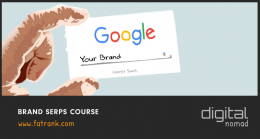 The course costs 20 times less than one months of service of reputation management, so the price point cannot be a barrier to your decision.
The only reasons you will not enrol on this course is because you don't see the importance of brand SERPs or you are too lazy to do it.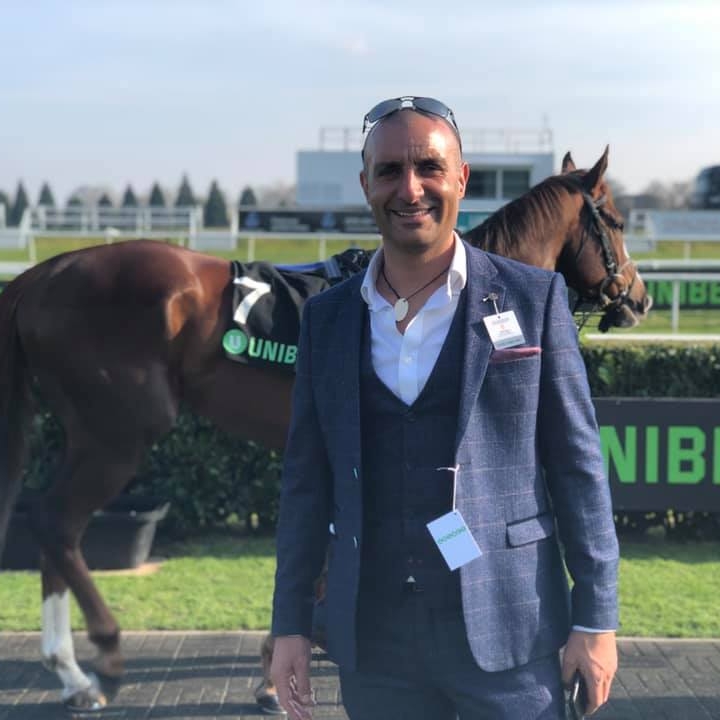 Digital Nomad
I'm a full-blown Search Engine Optimization specialist earning the majority of my income from SEO-focused endeavours, including affiliate marketing, lead generation, as well as SEO services. Love travelling the world networking while working on my laptop. Life is a perception of your own reality. You have no excuses and should be making memories every single day.
Recommended Story For You :