If you have more low-quality backlinks than your competitors this is considered a spammy link profile.
If all your links have zero referring domains, zero traffic, social and not relevant your backlink profile is low quality and this can be bad for your rankings.
How to Know if Your Backlinks are Spammy?
If you have backlinks with zero referring domains, they are considered low quality in the search engine rankings. This is because the URL your link is placed on has received no mentions, links or citations to carry authority.
If you have backlinks with no relevance and not topically on point, they are considered low quality to search engines. This is because why would websites not niche relevant link to your site. Follow the link to understand more on backlink relevancy here.
If you have backlinks with no social, traffic or same referring domains pointing to your site this can be seen as a spammy backlink profile. All these are signs to google you are trying to manipulate their results and they do not like this happening so can take steps to filter your rankings of the first few pages.
What is a Good Quality Backlink?
A good quality backlink refers to a trustworthy link back to your site which ultimately results in improved rankings.
A high-quality backlink is when the link is placed on a relevant, high domain authority website which naturally acquires social and traffic. These type of high domain authority websites will pass the 'authority' back through to your webpage and therefore will make it more credible to search engines.
This is not saying that backlinks with no Doman Authority will be considered spammy, however, they will generally do little to improve your rankings. This is especially the case if your competition has higher quality links back to their websites.
Although Google has stated that domain age has a small effect on rankings, an aged domain is often seen as more trustworthy and has had more time to increase its DA. Building trust along with authority is key with your backlink profile.
What Does Not Make a Good Quality Backlink?
In contrast to the above, a poor quality backlink is considered by Google as an untrustworthy source and therefore carries no power through to your site. This should not directly affect your rankings but will do nothing to improve them.
This being said, if Google considers the links as spammy it may filter your site which will make it much harder to rank your pages in the top 10 search results. A backlink from a site that has been penalised previously may also have a negative impact on your SEO efforts.
In explanation to the above, it is likely that any spammy link strategies will harm your rankings in the long run. Even if you jump up a few places initially, it will not be long before Google recognises this and hits you with a filter or a penalty.
Why Are Quality Backlinks so Important?
If your end goal is to rank higher than your competition for key terms (which it should always be), the amount of relevant and quality links is paramount in ensuring you sit at the top of the tree.
If your website has no backlinks pointing to your domain then how can you expect Google to see you as trusted, an expert or the authority in your field. Big brands and trusted companies naturally get mentioned in posts, social and therefore you need to replicate this if you want to compete in getting the number one position.
Increasing your rankings will have a knock-on effect on enquiries and therefore business and therefore it is so important that you take the right steps.
A false move may make this process much more daunting than it already is.
Too Many Low-Quality Backlinks Solutions
Powering up your links at tier two is essential to making sure you do not have too many low-quality links. This should give more link juice through the links, hopefully, rank your tier one links better which might get them more traffic and social which are all metrics to improve the quality score of your profile.
Many clients who ask for link audits just do not have enough backlinks and a way to sort this issue or if the links are low quality is to add extra to the site that is high quality, niche relevant guest post placements which attract traffic and social signals.
Build Powerful Backlinks
If it's great quality, relevant, legitimate backlinks you're looking for, high rise links are the company.
Within the FatRank team, we use a varied bunch of the best link building companies but when it comes to physical power and strength the best vendor has consistently been high rise links.
Building high power links will always help any issue of too many low-quality backlinks to your site.
Building referring domains is a must to keep improving the impressions, clicks and traffic levels to your site.
Conclusion
If the problem comes out to be too many low-quality backlinks we would recommend the following services below:
Looking to get some niche relevant high authority guest posts from High Rise Links
Look to get some tier two links from Link Vendors who can get your tier ones some referring domains to juice them up
Purchase some social blasts to pages with zero social signals at them and also point to your tier one backlinks
Once these are ordered then wait to see the ranking movements which will fluctuate for a few weeks with the random ranking factor.
As the rankings settle and the rankings improve then look to see where further improvements can be made with keywords.
Rinse and repeat this for all your pages you need to improve in the rankings.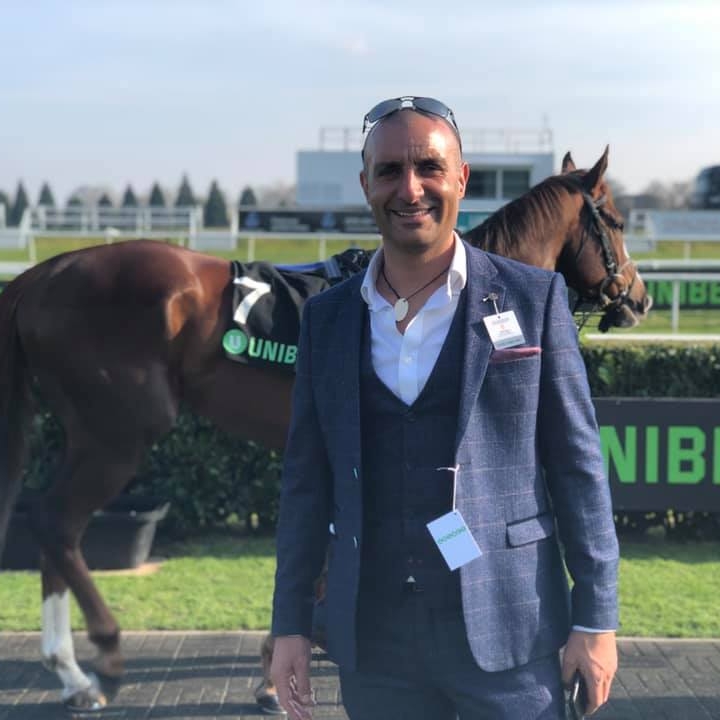 Digital Nomad
I'm a full-blown Search Engine Optimization specialist earning the majority of my income from SEO-focused endeavours, including affiliate marketing, lead generation, as well as SEO services. Love travelling the world networking while working on my laptop. Life is a perception of your own reality. You have no excuses and should be making memories every single day.
Recommended Story For You :