SerpWatch is a keyword monitoring tool that includes featured snippets for search engines, ranking movements and Google Analytics data.
The keyword tracking tool performs round-the-clock SEO monitoring.
SerpWatch.io alerts you when rankings change significantly with huge drops or jumps in the SERPs (Search Engines Results Page).
Read our SERPwatch review to find out all you need to know about keyword checks, pricing and exciting features.
SERPwatch Features
There are many features to this keyword rank tracker, below we will review all the features of keyword rankings software.
Multiple Projects
With SERPwatch you can add multiple projects to the system.
For each project, you can add the location, project name, favicon, custom logo, tracking frequency and search engine for the keyword tracking.
You can import the specific keywords through a CSV file located on the window and customize rank notifications to suit you.
Keyword rank tracking has never been easier than with this simple rank tracker technology!
Multiple Search Engines
Currently, SERPwatch allows you to carry out keyword rank tracking for your projects from any given search engine, such as Google, Bing, Yahoo and so on.
So, you can track keyword ranking from many different browsers by creating different projects.
This is beneficial as you can assess the strengths and weaknesses of a project for any given search portal via optimised rank tracking.
Accurate Keyword Ranking Data
The keyword rank tracking data is highly accurate on SERPwatch as you are able to adjust the keyword check frequency bandwidth as you please.
The advanced rank tracker also shares the Google SERP Screenshot URL with proof of time attached, so you can confirm that the ranking really did stand at said position.
You can choose to get ranking updates:
every hour
every 2 hours
every 6 hours
every 12 hours
every 3 days
weekly
monthly.
Hourly updates are ideal for important keyword positioning to ensure you remain up to date with any crucial changes.
Advanced Keywords Data
SERPwatch filters important information about each keyword that you add to their system.
This information includes the daily changes in position, its current position, last tracked position and best position.
SERPwatch also pulls information regarding the search volume of the specific keyword, estimated average Cost Per Click, relative competition and estimated monthly revenue of the keyword.
Favourite Keywords
You can add your favourite keywords to a list by clicking on the Add to Favourites icon, which is a yellow star.
This allows you to easily access your most popular keywords without having to enter a project to find their details.
Email Notifications
If you want to stay up to date with any changes in keyword positioning, you can schedule a daily email notification that will show you any keywords that have dramatically changed their position.
You can see how many keywords moved up or down via the intelligence hub that will also indicate any keyword cannibalization risks.
The notifications can easily be enabled or disabled for any given project.
Algorithm Updates Tracking
SERPwatch uses a Google Update mark in their graphs which allows you to see details about that specific algorithm update.
The information is pulled from a range of webmaster forums, so it lets you analyse any updates easily off a visual graph.
You can access this information in the intelligence hub which offers insights about the SW score, Google Analytics and more.
User Interface Features
You can clone, reorder and organise any projects using the UI feature on the rank tracking tool.
You can sort all the keywords by name or you can create a custom sorting system for all your keywords.
You can also change the theme and colour palette of the interface to make it more appealing or fit your brand.
SERPwatch also allows you to easily view data trends such as keywords that have moved up, moved down, stayed the same or are in the top 3 or top 10.
Client Management
SERPwatch allows you to add your clients in the client management tab.
You can add a subdomain, agency logo or image, agency details and so on. This allows you to update the appearance of the software and manage multiple clients.
In the community forum, SERPwatch focuses on product development and feedback.
It is within this forum that users and customers of SERPwatch can raise any queries, start discussions and give honest feedback on the features provided.
The Roadmap and Request A Feature options allow users to engage with the creators and make suggestions for improvements.
The community support SERPwatch has created allows users to suggest new features that they would be interested in.
Various Integrations
SERPwatch can integrate its software with various other applications, such as Google Analytics, to create more advanced data analytics.
Once your Google Analytics account has been connected, you can assign any of your projects to desired analytics view.
Project Reports
Project reports are extremely useful for businesses as they can generate high amounts of crucial data which will implement decisions.
With SERPwatch you can easily create weekly or monthly reports for all of your projects.
The reports can be converted in PDF, extended PDF, CSV and Extended CSV formatting.
SERPwatch Pricing Options
On the SERPwatch pricing page, you can use their pricing calculator which will tell you the monthly cost or annual cost dependant on the keywords you opt for.
For example, if you were to choose 250 keywords, to begin with, this would cost you $25 per month. If you were to opt for the annual plan you could receive a 10% discount.
You can also set up a free trial for your first SERPwatch account so you can see if any organic traffic increases before you commit to purchasing a plan.
The number of keywords you need will depend on your unique business, but the more keywords you want, the higher the price will be.
It is important to be aware that the number of client portals may also change with each keyword plan so make sure you double-check which features are included in the plan you are looking to purchase.
SERPwatch is surprisingly affordable in comparison to its competitors and has an extensive list of useful features.
Customer Support
SERPwatch has a live chat feature that is accessible within the app dashboard and their response times are fairly quick.
All of their online advisors have an extensive knowledge base and should be able to help with any enquiries.
Alternatively, you can use the SERPwatch community forum to raise any queries or concerns you may have as their customer service team will respond to any questions here.
They have various how-to tutorials available that will help new users explore the rank tracking tool database.
Best SerpWatch Alternatives
There are a few alternatives to SERPwatch that may have some additional features you are looking for.
Wincher
Wincher has some extra features that SERPwatch is currently missing, such as in-depth competitor tracking and on-page SEO optimisation.
The lowest plan for Wincher is $75 per month which is a bit more pricey than SERPwatch.
SE Ranking
Perhaps SE ranking is the keyword rank tracker for you.
This site is more comparable to tools such as Ahrefs and SEMrush and is deemed a leading SEO software by SEO professionals.
Appsumo Webinar
Check out the webinar from Appsumo where SerpWatch explains in detail their tool:
The above screenshot has a link through to a useful video that explains all you need to know about SERPwatch.
Click the above screenshot if you are interested in learning more.
Summary
Our SERPwatch review has looked at this rank checker software and analysed all the SERP features on offer.
The keyword research enabled by SERPwatch is extensive and the site is easy to use whether you are among the SEO professionals or you are a first time user.
You can easily manage clients, see if your keywords moved up or down, change the user interface or even log customer feedback.
It's great value for money and is a useful tool for any digital marketer who is interested in keyword checks and algorithm updates.
SERPwatch offers a range of payment plans for keyword rankings to suit any budget. You also have the option to have a free trial before you make a commitment to one of their payment plans.
So, if you are interested in keyword tracking have a look at what SERPwatch offer as they could help you reverse engineer SEO success!
Want More?
Did you like our post and want to read more reviews about other tools that you can use to track your keyword rankings?
Take a look at the rest of the trackers we have tested and reviewed:
Don't forget to also take a look at our MASSIVE guide on the best rank tracking tools for 2023.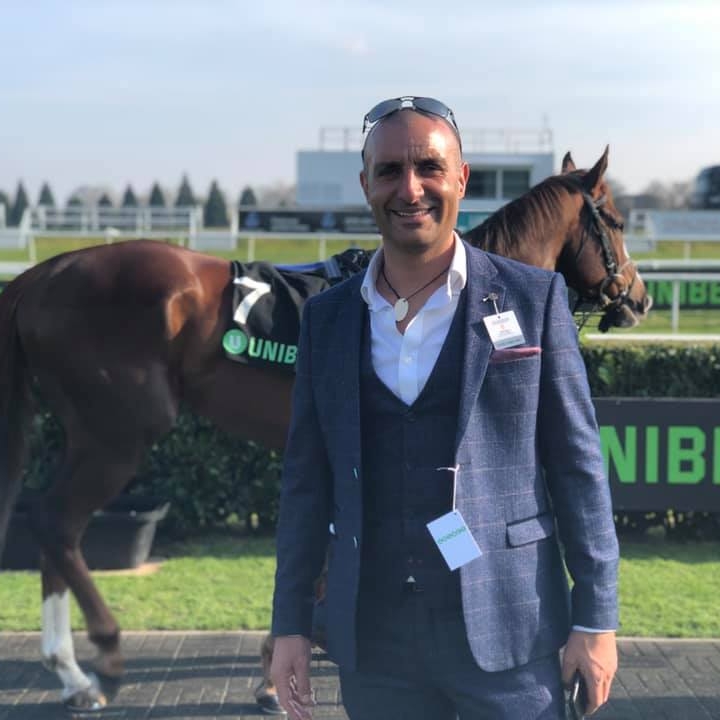 Digital Nomad
I'm a full-blown Search Engine Optimization specialist earning the majority of my income from SEO-focused endeavours, including affiliate marketing, lead generation, as well as SEO services. Love travelling the world networking while working on my laptop. Life is a perception of your own reality. You have no excuses and should be making memories every single day.
Recommended Story For You :