Many website owners look to improve their SERPs Click-Through Rate.
Improving your CTR helps with your SEO efforts.
But is SerpClix the best CTR tool to use?
Our SerpClix Review will highlight our opinion on the tool, other services, and how they compare to competition like SERP Empire, Viper Tools and CTR Booster.
FIND THE BEST CTR TOOLS
Who is SerpClix?
SerpClix is an agency that helps websites improve their SERP CTR in Google Results.
SerpClix is the crowd-sourced solution to improve your organic Google rankings by sending CTR from real human visitors, with no bots used.
SerpClix is a legitimate company and pays its website clickers for completing tasks.
What Does SerpClix Do?
The SerpClix clickers employed are tasked to:
Type in a search query
Enter your search engine results pages (SERPs)
Click on your desired website to improve that sites CTR
Spend Time on your site to improve the user metrics
Increasing your organic click-through rate (CTR) will boost your organic SEO rankings.
How to Join SerpClix?
Anyone can apply to "Become A Clicker" and join the SerpClix army of clickers.
The company requires that you download and install Firefox on your computer.
You'll need to download and install the add-on to Firefox.
Just use the add-on to sign in to the company to find your orders.
The orders are easy to complete and it requires that you click on an order, find the website, and visit the site for 60 seconds.
Your pay will vary from month to month and it will depend on how many websites you visit.
Is SerpClix a Scam?
No definitely not. SerpClix is a CTR tool that I have seen positive results from in the rankings.
In order to join the company, you must be a real person with a real IP address. That means that you can't use a VPN or Proxy to work on this site. The system can detect if you are trying to spoof when you register.
The system will detect your IP address and assign you a quality score. If your address quality score is too low, the site won't allow you to work there.
In order to work on this site, you must register and log in from a Windows or Mac device. You won't be able to use a smartphone to work on this site.
So SerpClix shows quality measures in trying to make sure the referral traffic to your sites is diverse and real.
SerpClix Vs SerpEmpire
The debate of SerpClix vs SerpEmpire had an easy winner from our testing.
SerpEmpire won from the results easily.
TEST SERP EMPIRE FOR FREE TODAY
The truth is I do not personally understand the why or how SerpEmpire won on the testing but out of 10 separate tests they won on 9 of them.
I would love to showcase a load of case studies, ranking graphs and information but the truth is I am not going to reveal some of my money sites.
SerpClix Reviews
Here are five Reviews from Serpclix's valued customers:
Great Firefox browser extension and website, it's legit and a great way for some extra side income. The developers did an amazing job on the serpclix extension and everything works fine for me.

Serpclix is a good way to earn some side money. You just download and install their firefox extension and surf to the sites they have listed on their order page.

SerpClix is a click exchange network used to send more real clicks to your Google SERP and it has helped my website rank higher. You can click to earn money or buy clicks to rank higher on Google. I have done both successfully

I can get paid into my paypal account each month and its an easy way to make extra money online. Use your own referral link to earn an extra 10% on your friends earnings during their first 3 months. Customers pay serpclix to gain clicks in the search engines

I earn money online by doing a google search in microsoft edge browser, firefox browser and click united kingdom websites to make money. My ip address is used to gain seo traffic by searching an exact keyword in the search engine results. There is a minimum payout in other countries but it is a great way to make money online by being a website clicker
Conclusion
Although SerpEmpire won from my testing then something that is important for everyone to understand is BOTH seen positive results.
SerpClix is certainly not a bad tool and we found positive jumps from using the tool in a simple way.
The real takeaway from this SerpClix article is the power of CTR Manipulation SEO in February 2023.
The click-through rates are becoming more important than ever in Google searches as they keep looking to user engagement more and less bounce rates on each algorithm update.
All CTR Related Posts
Check out the in-depth list of CTR posts.
The full list shows the various CTR strategies to help your online marketing knowledge grow fast in February 2023.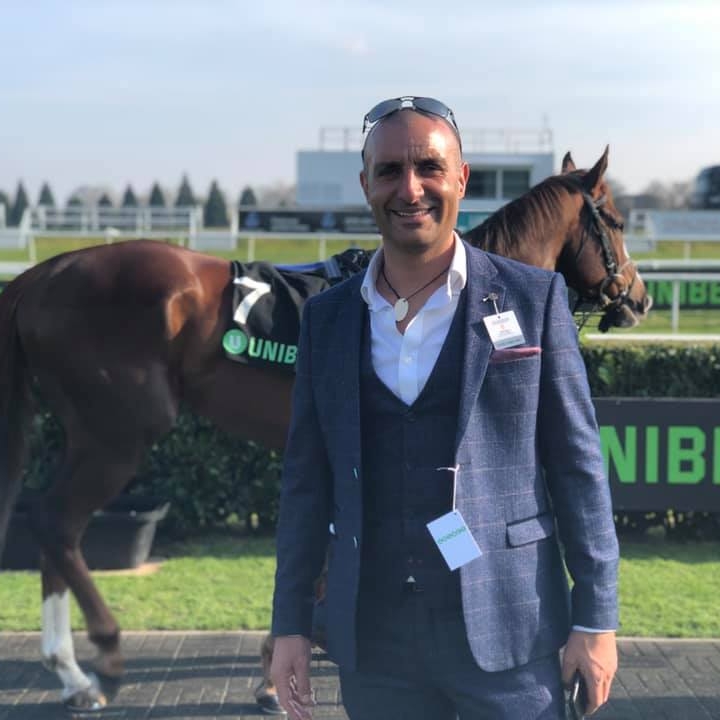 Digital Nomad
I'm a full-blown Search Engine Optimization specialist earning the majority of my income from SEO-focused endeavours, including affiliate marketing, lead generation, as well as SEO services. Love travelling the world networking while working on my laptop. Life is a perception of your own reality. You have no excuses and should be making memories every single day.
Recommended Story For You :