Having trouble ranking your website on Google?
Don't worry; lots of companies find it difficult to get their sites ranking for keywords they know will make them more money.
We can help you improve your reach and drive a larger volume of enquiries to your company's website. (Stay tuned to see how.)
At Fatrank, we have carried out an SEO Backlink Audit for Soft Surfaces Ltd website. They are a UK sport and play contractor who wanted to increase traffic to their website by improving their Google SERP rankings.
As part of the backlink removal service, we check the full link profile of external links pointing to their webpage they are struggling to rank with.
Video Backlink Audit
Here are our findings on the link profile for softsurfaces.co.uk domain where they want to improve rankings for the term 'wetpour':
00:00 – "Hi you guys, it's Dan here, and today I'm just gonna be having a look at the Soft Surfaces wetpour surfacing page; I'm just kinda doing a link audit and finding out maybe the reasons why it's not ranking for the keywords it wants to rank for. So one of this page's main keywords is WetPour.
So when I search that into Google here, as you can see, you've got the ads at the top and the map. When you get to the organic search, you'll notice that Soft Surfaces is down there at the bottom, ranking number five. So there are actually four competitors there that are outranking them for what we looked at as being mainly link related problems.
So if I head over to Ahrefs here and analyze that for you, I'll just head over to the backlinks of this actual inner page. And what this data will show is kind of the links that are pointing to this page itself and the quality of them. And that gives us an idea of what can be improved with this site."
More on Video Backlink Audit
00:45 – "So the first thing that I'll point out here in this middle bit here is the domain section. What the domain section is basically it's just telling you how many links are linking to the links that are going to your inner page, if that makes sense.
So obviously, in this sense, you've got this link down here, which is the construction link; go into the WetPour page. And the domain section is showing that it's only got one link going to this page, to the construction page itself. And if you have a look at the other ones, for example, you'd find that pretty much all of them are on domain zero.
More on Video Backlink Audit
Which obviously highlights that none of the backlinks that you've got to the WetPour page here actually have any external links going to them. So what this really means is that none of the links that you're getting are being powered up, and that's obviously leading to having too many low quality or weak links really.
Because obviously, regardless of what the link is, it's not getting any power to that. So the UR here is not being improved, which is the UR rating, obviously that URL. And then that just leads to it being a bad link."
01:41 – "So the first bit of advice I'd probably give for these is just to simply power up the links that you're getting, because having backlinks go into your inner page without any strength to them, is gonna … It's not really gonna have much of a positive effect on your site at all it's not really gonna shift the needle at all, whereas having good backlinks with good links go into them and power going to them, will actually lead to seeing a lot more improvements for your website.
More on Video Backlink Audit
The second thing which I'd say is probably the more important thing with this when I look at it is more about relevancy. If you look at this left-hand side here where it says Referring page, and I just scroll down slowly, you'll see that really the only link you can see visibly that's actually relevant going through to the WetPour page, is this one in the middle here. And whilst the link itself is only a construction you know, kind of citation or directory type of link, it does have relevancy, and that's really good."
02:32 – "Whereas all the other ones, you have a look, you got a Russian site here, you've got a Polish site here, you've got an Asian site here. You've got even more sites down here that just don't bear any relevancy to the keyword you're looking to rank for.
So what I probably would suggest to improve this would just be to build some more links that have more relevancy. So, in this case, for WetPour, obviously WetPour is a playground surface. Having links from places like health and fitness type blogs that obviously are mentioning getting out and being active, being healthy. It kinda fits the bill really for relevancy.
More on Video Backlink Audit
So that's the kind of stuff that, you know, we would probably recommend you build for. Just things that are relevant to the keyword that you're actually trying to push for. So there probably the main two takes really from this whole video, is just probably the links that are currently there just don't have enough power at all. There's no domains linking to them, so they're not gonna push any power through to the WetPour page here."
03:26 – "And then additionally is just a case of the links that are there are just really not very relevant, and you need to build more links that are relevant to the keywords you're looking to rank for, and are just relevant to your site in general. So that's about it guys, thanks for watching, and I'll see you guys later."
Backlink Audit Results
So from the video, you can see that the website needs some professional help to improve in google rankings.
There are some link building issues with the domain that need fixing.  The problems are explained in the articles below:
These are two common problems which we see time and time again. If you are struggling to see the results of your hard work, your site might have these issues as well.
But, worry not, we can provide a few foolproof solutions to skyrocket your rankings and drive that all-important traffic to your site.
So, what are these solutions? We won't keep you waiting any longer.
Solutions
For this website, we would recommend the following services below:
Get some niche relevant guest posts from High Rise Links
Purchase 3-4 Wikipedia Links to build trust and relevance from Wiki Wookiee
Get some tier two links
Diversify your link profile by adding blog comments, citations, directories, PBN and some niche edit placements
Purchase some social blasts to pages with zero social signals pointed to them
Once these improvements are implemented, just wait to see the ranking movements. These might fluctuate for a few weeks with the random ranking factor, but you should see the results pretty soon.
As the rankings settle and improve, you can see where you can make further improvements with keywords.
A professional link building company can set up a strategy to roll out a link budget campaign for you to outrank your competition.
Signal Boy
Signal Boy is the best tool we've found to create momentum for your company's social media accounts. Their services will raise brand awareness and get your business seen by potential customers.
The social signals directed to your site will add trust and drive engagement signals. Google loves to see these as it gives your brand more authority and makes you much more trusted.
Social signals are necessary for justifying backlinks. You could build links without social signals, but the backlinks you build won't look natural and organic. This leaves you open to potential penalties from Google and ultimately a loss of the rankings you've worked hard for. (Yikes.)
High Rise Links
So, you need great quality, relevant backlinks to boost your website. High Rise Links offer the best link building services out of the many companies we have tried.
Building referring domains is a must to keep improving the impressions, clicks and traffic levels to your site.
Wikipedia Backlinks
Wikipedia backlinks are one of the most trusted votes your website can receive.
Wikipedia is one of the most authoritative and well-trusted websites on the internet.
Unlock your website's full potential by securing one of the most highly credible and authoritative backlinks that exist on Wikipedia created by Wiki Wookiee.
What Steps Can You Take Now?
You can choose from a few options when deciding what to do about your link building strategy.
Take No Action
The first thing you can do is, well, do nothing. You may decide to take no action, keep your website as it is and keep battling to see your company's rankings improve.
Sure. You'll save some money, but your site won't grow. You'll give your competitors the advantage to outrank you and take traffic and sales which could have been yours. (Noooo!)
Do Your Own SEO
Lots of companies do carry out their own SEO strategies, including manual link building.
But this is a big risk.
If you don't have the expertise to know which links work best, you could end up wasting a lot of money and potentially damaging your site's rankings.
Use Expert Services
The final option, which we recommend, is to use experts with proven track records in SEO and link building.
Get your social signals from Signal Boy and high-quality backlinks from High Rise Links.
If you're ready to invest in some trusted services and get your site ranking for lucrative keywords, this is the best choice you can make.
An Alternative – Lead Generation
If you're not quite ready to make a big investment into backlinks direct to your own website, we offer another option.
Our team can build a lead generation website, supplying high quality, relevant leads direct to your business. You simply pay for the leads you receive or pay us a percentage of the money you make from them.
Check out our no risk supply of enquiries page to learn more about this service.
Last Thoughts
So there you have it. If you want to grow your business and improve your website's Google rankings, the tools we have outlined here should do the job.
Building relevant links and social signals can give your site the boost it needs to start getting serious traffic and making serious money.
It's up to you whether you're ready to take the plunge and make these major investments.
Other Link Building Pages
Take a look at the informative pages below to find out more about link building services and strategies: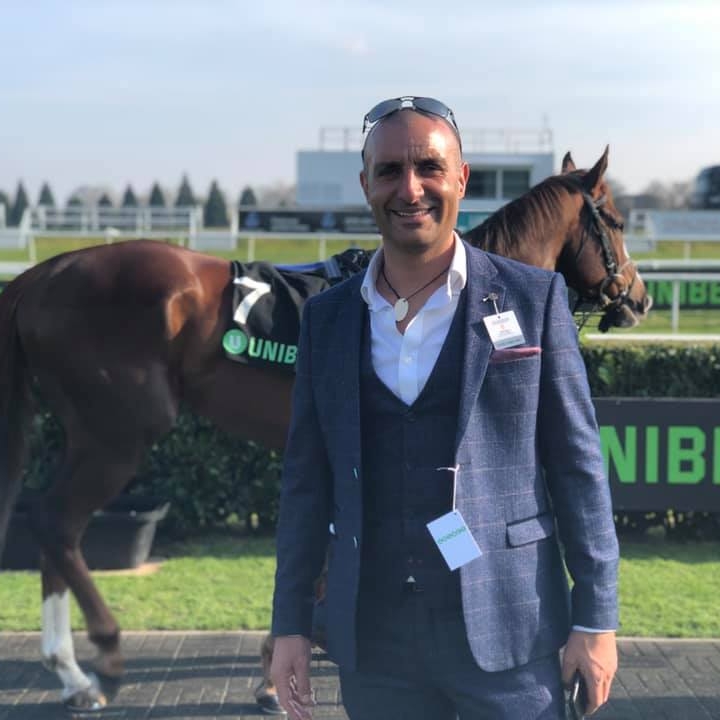 Digital Nomad
I'm a full-blown Search Engine Optimization specialist earning the majority of my income from SEO-focused endeavours, including affiliate marketing, lead generation, as well as SEO services. Love travelling the world networking while working on my laptop. Life is a perception of your own reality. You have no excuses and should be making memories every single day.
Recommended Story For You :