Struggling to rank your money site higher in Google search results?
We often get asked to carry out a disavow service on domains that are not ranking for keywords which could drive a large volume of enquiries. It can be frustrating putting your time and effort into a website and not seeing the results you want.
So, what can we do?
Here at Fatrank, we have conducted an SEO Backlink Audit for Advansys Website Design's site. The company are based in London and wanted to learn how they could increase their website visits and, ultimately, drive more sales.
You will be amazed at how simple it is to analyse and monitor what is missing compared to your competitors who rank high in Google SERPs.
Be sure to check out the "chairman package", which is one of the best-kept secrets SEO companies use to strengthen website power. (More on that later.)
Video Backlinks Audit
Dan looked at the Advansys website on today's link audit, and his findings will reveal why the site isn't ranking for the keywords they want to. Check it out below:
00:01 – Hi, you guys. It's Dan here. I'm just creating the quick link audit video today for this website, Advansys. As you can see, they offer a lot of digital services, one of which is Website Design Wilmslow. Basically, I'm going to take you through why we feel it may not be ranking as high as it could be for that key-phrase on Google itself.
Video Audit: Ahrefs
00:16 – So, as you can see with the homepage, it's well optimized for the key-phrase, it has a lot of content regarding Wilmslow Web Design, Web Design Wilmslow, etc.
So all that's absolutely fine, but when we plug the keyword into Ahrefs here, as you can see, it gets 40 clicks per month, which is buying in 10 keyword, which is quite good, and quite a low key-word difficulty, so we felt that it was something that they could be able to rank for with a little bit of ease, really, if they just did a few simple little tweaks.
00:40 – We scroll down here, we can see that it's actually ranking number six there. So it's not ranking in a terrible position, but if you have a look at the competitors, we'll see that there is room for improvement for that site. And we'll go through that now.
00:50 – So essentially, if I go to these tabs here, backlinks and domains, these essentially refer to how many backlinks, from how many referring domains are going through to that exact URL.
So, in this case, it's advansys.com/websitedesignwilmslow, which is the site that they're probably trying to rank for, for that key-phrase.
Video Audit: Not Enough Backlinks
01:06 – You can see from a lot of the competitors here, you have some sites with a lot of backlinks from a lot of other domains going to them, but unfortunately for advansys.com, there's actually no backlinks from no referring domains currently going to that site. So that's kind of probably holding it back for this key-phrase quite a bit.
This is even more of a shame when you consider the fact that it's DR 70, so it's a very strong domain, Advasys, and probably one that, with a few links to that actual inner page here, would definitely bump it up probably to position two, three. That kind of thing.
Especially considering you've got a DR 66 here trying to rank for the same thing with no backlinks. A little bit of push will probably push up to at least that position three, probably position two.
Video Audit: No Relevant Links
01:43 – So the first thing we'd advise is obviously to build some backlinks to this actual URL here, but we'd probably also recommend you to build some relevant backlinks too, because a lot of people see competitor's backlinks and they think, "Oh, this person has two or three backlinks.
I'm going to match them with that", and they get so caught up in the numbers, or referring domains, for example, that they forget about the quality backlinks that they're trying to actually build. And in this sense, what they should really be doing is thinking, "We need some quality backlinks from some quality referring domains that are really relevant to our key-phrase".
So, in this case, if it's Web Design Wilmslow, you can get things kind of digital or technology-related.
That's perfect because obviously, it's on a topic to what you're trying to rank for, and Google will correlate that kind of key-phrases with obviously what key-phrases you're trying to rank for, and there'll be a match there.
02:25 – Whereas if you're getting backlinks from places that are completely irrelevant, then Google won't piece them together like that. So I'd say that's the best thing for you guys to do, is build some more backlinks and some more domains and make sure that they're really relevant.
More Video Audit: No Relevant Links
02:37 – The final thing we're going to do here is I'm going to put this URL itself into the social links checker here.
So what this does are checks how many, basically, social signals are pointing to this exact URL.
When we load that one in, as you can see, there are zero social signals as well. So it's another example of giving Google a little bit of social proof and pushing some social signals to this website to basically say people are talking about it, people are discussing it.
It gives you that little bit more authority for the key-phrase you're trying to rank for, as opposed to having absolutely nothing. And it also diversifies your link profile a little bit too.
03:08 – So that's pretty much it, guys. I'd probably say for this URL, build some more backlinks and some referring domains. Ensure that they're relevant and, obviously, build some social signals probably too, to just give Google that bit of diversity that it needs. Thanks a lot, guys, and I'll see you in a bit.
Backlink Audit Results
The video above has shown a lot of link problems that this website is suffering from. Fixing this will help with improving the website's rank in Google SERPs.
The two problems that this site suffers from are quite common. If your site has these issues and you don't get them resolved, it can hold you back from achieving better rankings and, therefore, better sales.
These problems are:
We recommend that you read these two articles if you're not too sure about what they mean. Improving your knowledge of these areas will help you a lot in achieving your website goals.
How To Improve Your Backlink Profile
After reviewing the problems and the site, we would recommend a common solution that can easily be resolved:
Purchase some niche relevant guest posts.
Definitely look at getting some social signals packages for your social mediums.
Aim to get some high-quality links to promote your site as one of authority.
When these steps are carried out, don't be worried if your site doesn't rank instantly. This is due to how Google has implemented a random ranking factor mechanic, so it may take a few weeks until you see your site ranking up high.
If you want more information about solving these issues or want to enquire about getting your FREE link audit, then comment below with your name and email, and we'll be more than happy to help out.
Signal Boy
Signal Boy is there to help you create momentum in your social media accounts and raise brand awareness.
The social signals pointed to your website add trust and drive engagement signals that Google loves.
Social signals are necessary for justifying backlinks.
High Rise Links
If it's great quality, relevant, legitimate backlinks you're looking for, high rise links are the company.
Gary Friend is a long time user of high rise links and has said:
Links have always been a challenge for our company's website, and to be honest with so many companies offering so many different types of packages it can be really challenging to work out who really delivers on their word. Since working with Highrise Links back in October 2019, I've been amazed at their professionalism, attention to detail and just general care for our brand since day 1. More importantly, their links actually improve rankings! I can't see us changing to any other provider moving forward, these guys really are the real deal.
Hassan Shafiq also has exponentially grown his jewellery website online to crazy numbers and says:
After years of wasting my time with other link vendors, I must admit I was initially sceptical. I can confirm however that working with Highrise Links has literally transformed my business, and has opened up doors I never thought would be possible due to the links they have provided. Honestly couldn't be happier with the work these guys have carried out for my business.
Within the FatRank team, we use a varied bunch of the best link building companies, but the best vendor has consistently been high rise links when it comes to physical power and strength.
Wikipedia Backlinks
Getting backlinks from Wikipedia is a sure-fire way to improve your website's trust and authority. It's one of the most respected websites on the web, and Google sees links from here as being very powerful.
WikiWookiee is a great tool that will help you build relevant backlinks to your website from Wikipedia articles. Their experts know how to find the right articles to build links from, so you can be confident they'll help improve your site's backlinks.
What Are The Options Now?
You have 4 options to choose from.
Do Nothing
You do absolutely nothing, and your money site doesn't grow.
Your competitors will dominate and take their business to another level.
The strength of your competition websites will make it harder in time for you to compete with them.
Carry Out SEO Yourself
You can try and carry out SEO yourself.
But you will need a large investment in marketing expenditure to get this to work.
Plus, once you have learned the trade, you then still need to hire large amounts of staff for prospecting, outreach, negotiating, and placement of backlinks to your website.
You will need to spend tens of thousands in testing to check what backlinks move the needle and which can be harmful.
I see many companies nowadays go and blow £50,000 on SEO inhouse, and not only do they not see more traffic or leads – but actually end up harming their site and receiving Google penalties.
Order The Proven SEO Methods
Hiring the experts gives you the time to improve your sales strategies.
If you purchase the powerful backlinks from high rise links and social signals from signal boy, it is a hands-off approach that saves you time and is a proven method that works.
If you think the services are expensive, you are really not ready to take your business to the next level.
Investment in growing your authority is crucial in looking to drive more impressions, traffic and leads.
Lead Generation Approach
We completely understand some businesses do not have the money to invest in growing their websites with SEO strategies.
This is where our no risk supply of enquiries could prove a better option for some business owners.
The model works on us building a website (us knowing all the risks involved) and carrying out a rank and rent model where we lease the website that is generating leads.
We completely understand the customers need to show a positive return on investment, and this is why we liaise in making sure we target the most profitable keywords.
Final Thoughts
You just need to ask yourself whether you want to grow your online presence for your website.
You see, in my experience, there are two types of business owners.
Those who don't jump on things when the opportunity presents itself and don't take action required to get the results
And those when an opportunity is presented jump on it, take that action and get the results that they are looking to achieve
And since you're still here to the end of this article, I'm going to assume you're one of those people who do take action on things.
Only you can decide when is the right time to invest in company growth.
All Link Building Related Posts
Check out the in-depth list of link building posts.
The full list shows the various backlink strategies for ranking higher in Google SERPs.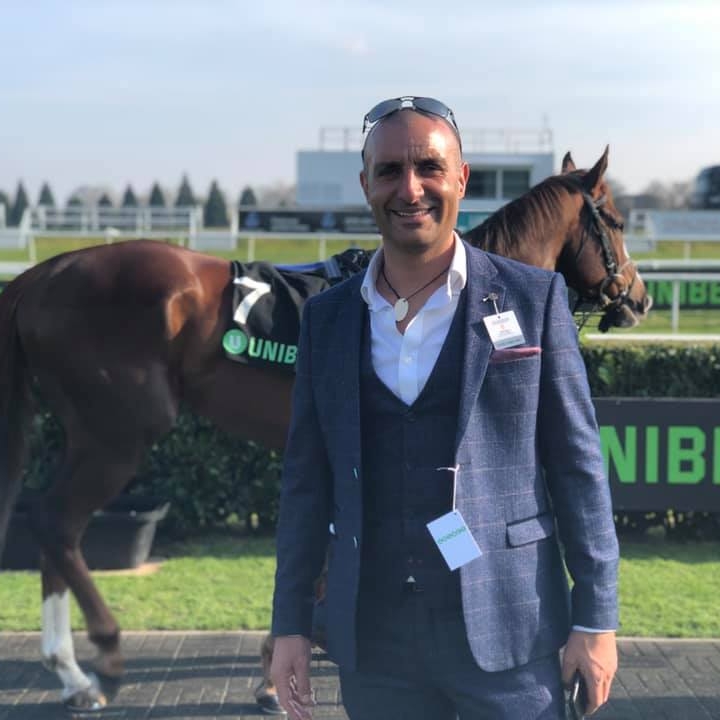 Digital Nomad
I'm a full-blown Search Engine Optimization specialist earning the majority of my income from SEO-focused endeavours, including affiliate marketing, lead generation, as well as SEO services. Love travelling the world networking while working on my laptop. Life is a perception of your own reality. You have no excuses and should be making memories every single day.
Recommended Story For You :