Are you a UK tradesman that is struggling to bring in a consistent flow of enquiries right now?
Thinking ratedpeople.com might be the answer to all your problems?
You might have tried making posts on Facebook, attending network events or even purchasing low quality leads from vendors that sell you multiple companies.
You are wasting money right now, time and potentially putting your business in a state where it can't grow to the next level as compared to your competition.
If this is you then it's not your fault.
In this guide, we will explain whether ratedpeople.com is worth it or if there are better alternatives?
Is Rated People.com any good?
Rated People is an online business directory that helps to put you in touch with far or local tradespeople to complete jobs around the country for genuine customers.
There are a few negative reviews that stand for Rated People, however, the majority of feedback they have compiled is full of positive reviews expressing admiration for fulfilling the customers expectations.
Rated People is definitely one of the most favoured business databases as the number 1 online marketplace. Comparison reviews of trades person directories have more commonly chosen Rated over the next competing site.
A common occurrence in the negative reviews gained would be that clients have received fairly poor customer service from Rated People, although, customer services should only ever be an issue if you directly need to speak to Rated People.
Despite the limited unfavourable reviews, nearly every single piece of feedback we have found has a positive outlook and praised the company for finding future customers and fantastic job leads at a good price!
Is RatedPeople.com the Best Option for Tradespeople?
If you have any queries about whether Rated People is the greatest option for a tradesperson like you, you should look no further!
Gradually, as the world is becoming more of an online bubble, the Yellow Pages are being left behind and online directories are getting more popular by the minute.
We understand that attempting to get your business in the face of possible new clients can be challenging, especially if the job lead you find is not exactly perfectly fitting for you.
We believe that Rated Peopld would be an amazing option for trades people because creating a profile will allow you to fill gaps on your credentials, contact details, and amazing reviews you have compiled, this would help to show that you are a trustworthy company.
When you choose a job you would like, the customers would shortlist the ones they prefer so it is important to rate yourself highly as you will want to win the job over other suggested companies!
If you have been thinking lately, 'all my clients are changing their plans last minute, leaving me with no work or income!' Rated People is the way forward, to get yourself a constant flow of work.
What is Rated People?
Rated People is an online marketplace for tradesmen and customers to connect together, in order to complete amazing jobs around the country.
Being the UK's number 1 online directory, the population of the site is only growing larger as over 50,000 tradespeople are currently using this site to get jobs in and over 1,000,000 customers are posting their job details for those who are interested!
Whether you are a tradesman or a customer, this site can help you to achieve your ideal project.
After an amazing job has been completed, a customer can go on to RatedPeople.com and leave a brilliant review for the tradespeople- leading them to get even more enquiries as they have proven to be reliable.
The main goal for any tradesperson on Rated People is to gain a flow of work that suits you the most and isn't a complete waste of time as people cancel.
The main goal for any customer/ homeowner on Rated People is to find the best tradesmen for the job, that will not supply poor service or at a very competitive price.
Rated People works on making the most suitable tradespeople and customers join together for the best job!
Key Features of Rated People.com
It is important to establish the benefits you can gain from a specific online directory so that you can set it apart from any competition.
Rated People is one site that definitely can portray a large number of advantages for you, here are some we should mention:
Free listing for customers
Free review feature
Chat features
Speedy results
More control
Marketing help
Member discounts
Our favourite key attribute that is expressed on the Rated People site is the review feature.
Ratings are only ever accepted by the customers that you have actually worked for, as a tradesperson. This means there will never be any fake reviews shown.
These reviews help to generate a mass amount of enquiries as customers see them and help them to establish who they want for them to do the work.
Having more, positive feedback on your profile definitely intrigues homeowners as they have more trust for the tradespeople with genuine critique.
How Do I Find Potential Customers on RatedPeople.com?
Finding your ideal customers on RatedPeople is a simple process!
Firstly, you should sign up to the site, giving details, such as:
Your business name
First and last name
D.O.B
Business address (personal if you work from home)
Contact details
Your trade type/ business and employee numbers
Payment details
After creating your account, you should then go on the 'Jobs' section of the website where all jobs that fit your relevancies will appear in order from newest to oldest.
You can select the job that you are attracted to the most and request to add the customer.
You can then send invoices to the customer.
How Much Does a RatedPeople.com Listing Cost?
Rated People has a monthly fee for members of the site, along with a small fee for every lead that is made.
To be on the site in the first place you must pay the subscription fee that will differ between each member as it will depend on the number of jobs you want to complete a month.
Being a member means that you are paying to use the site anyway, therefore posting a listing, although it might seem free at the time you are posting it, it actually is not as the monthly fee comes into action.
On average, the price you should expect to pay for a lead individually is £15 plus VAT, but you can expect to find leads from the lowest of £2 plus VAT, all the way to £75 plus VAT!
The memberships will start at around £35=VAT a month
Can The Price Be Increased On My Job?
A customer can change the price of their job ONLY if no tradespeople have shown their interest in the quotation.
Rated People is more of a tradespeople control space.
The Rated site will allow tradesmen to find work and contact customers easier than any other business directory as you have all the details you need for the client to respond to your enquiry.
Should I Join If I Have Enough Work Right Now?
You should definitely join RatedPeople as the website can only make your business better!
You will receive amazing feedback from the reviews you compile on previous jobs.
If any work cancels last minute, being on Rated People can help you massively as the work flow will continue and you can get straight back to looking for more jobs.
Summary
We believe that Rated People is one of the greatest tradesmen websites in the UK for businesses attempting to grow their online presence and reeling in a flow of jobs.
Ranking GMBs and driving traffic online to your properties is so important, but it is just as essential as building up your positive feedback on third party websites like Rated.
Related Lead Generation Posts
Check out all the lead generation posts from the FatRank team: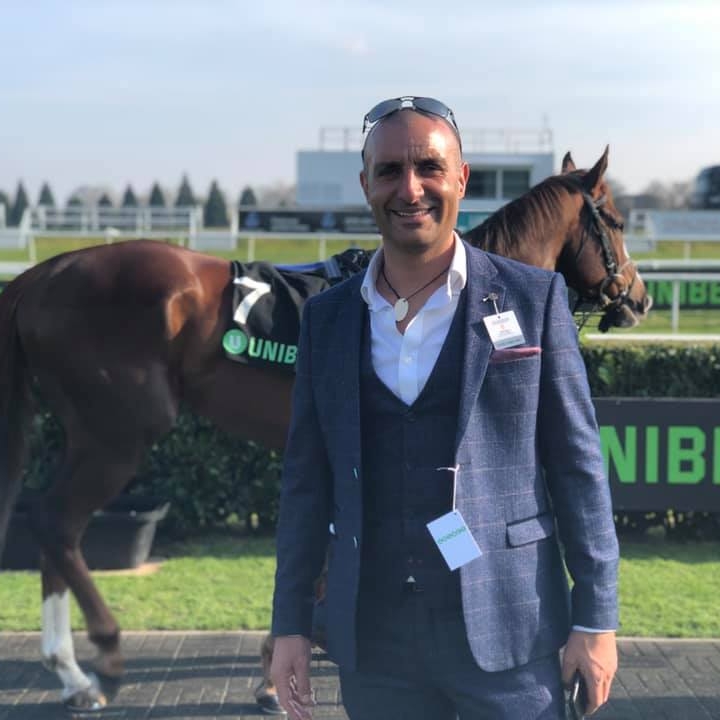 Digital Nomad
I'm a full-blown Search Engine Optimization specialist earning the majority of my income from SEO-focused endeavours, including affiliate marketing, lead generation, as well as SEO services. Love travelling the world networking while working on my laptop. Life is a perception of your own reality. You have no excuses and should be making memories every single day.
Recommended Story For You :