Do you want to see reports from your Google PageSpeed Insights that show positive changes in your websites performance? Can your speed score be better than it is now? NitroPack has all the answers for you!
NitroPack offers you the NitroPack dashboard that shows you everything you need to meet the ranking factor that can meet your speed optimisation needs.
Learn how you increase your Google PageSpeed score and the core web vitals metrics of your site in this NitroPack Review.
What is NitroPack?
NitroPack was founded by a group of service providers who want to help clients improve their site speed. The founding members have been working with iSenseLabs since 2011, but after releasing their first product in 2012, they established NitroPack as an independent company in 2018. The company upholds its fundamental values of integrity, simplicity, hard work, and quality in everything and anything they do.
By 2021, NitroPack has become the preferred site speed optimisation service for over 20,000 sites for better site speed and excellent PageSpeed scores. This all-in-one optimisation solution provides faster load times, enhanced Core Web Vitals, and a better page experience.
The company was made to support high-traffic situations like running an ad campaign, making sure that a high cache hit ratio is met while maintaining a low server overhead. This means that your website load time is still down while keeping the PageSpeed score of the site high.
NitroPack currently works with websites made with WordPress, WooCommerce, Magento, and OpenCart. Any custom integration is can also be integrated easily with their developer API. Now, NitroPack is used by over 100,00 sites every day to improve their site speeds.
How does Nitropack work?
NtiroPack optimises a site's performance through a combination of advanced, cloud-based solutions. Their service includes an advanced cache mechanism to ensure a high-hit cache ratio where the tool encourages device and cookie-aware caching plugins along with browser caching and session-aware caching plugins. NitroPack also developed a smart cache invalidation process and an automated cache warmup feature for the client site.
Aside from caching features, NitroPack also comes with an image optimisation feature that takes care of all the aspects of image optimisation. This feature takes uses adaptive image sizing, preemptive image sizing, and lossless image comprehension. It also handles advanced lazy loading and WebP conversion when the browser supports it.
NitroPack takes website speed optimisation to the next level by covering everything you need for a faster, more efficient site. It also minimises and compresses HTML, CSS, and JS while prefetching and preloading critical CSS and DNS. These extra features cover a CDN built into the extension along with a world-class proprietary speed algorithm.
If ever you encounter hitches, NitroPack has a team of experts ready to provide you with the support you need. The customer support team is prepared to address platform-specific tech questions proving that NitroPack was made to exceed real-world performance and website speed scores.
Key Features of Nitropack
In this NitroPack Review, you find that the product is packed with features that are lightweight, powerful, and up-to-date. Here are the key features you can expect to enjoy when you choose to work with NitroPack.
Caching
Smart Invalidation
Cookie and Device Awareness
Integrate with Third Party Cache
Browser Cache
Automatic Cache Warmup
CDN
GZIP and Brotli Compression
Global CDN
HTTP/2 Compatibility
CSS Optimisation
CSS Combining
Above-the-fold critical CSS
Deferred loading of fonts
CSS Minification
CSS Compression
HTML Optimisation
Advance Resource Loader
HTML Minification
HTML Compression
DNS Preconnects
Image Optimisation
Preemptive Image Sizing
WEBP Support
Adaptive Sizing
Lazy Loading
Lossy and lossless Compression
JS Optimisation
Intelligent JS Combining
JS Minification
JS Compression
Deferred Loading
Compatible with Ad Scripts
Why should I choose NitroPack?
NitroPack is the all-in-one solution to keep your websites fast, working like a cheat code that instantly improves your site's performance. This service comes packed with many features that work together as a complete mechanism providing a powerful solution for website speed optimisation in both desktop and mobile devices.
Nitropack ensures that your website keeps up with Google algorithm changes and updates as a speed optimisation tool. It capitalises on instantaneous system updates that are completed in the site's background. At the same time, the older version is still being served to current users and viewers through features like Cache Invalidation and Automatic Cache Warmup.
The NitroPack site optimisation product also has pre-configured software features that automatically optimises your websites on its own, every hour, every day once installed. If you find that these pre-configured settings do not meet your needs, you also have the option to set up the software manually.
NitroPack is also always ready to assist you whenever you hit a glitch. They offer excellent technical customer service that is reliable—a team of specialised experts who deliver effective and efficient support to keep your website up and running.
NitroPack can directly improve conversion, user experience, and search engine rankings as a site speed optimisation software.
Customer Support Of NitroPack
When you avail of NitroPack's services, it automatically comes with customer support features. The technical customer support team can help you troubleshoot any problems you may encounter and answer your queries about the product.
You have the reach NitroPack by filling out the form found on their website. Their office is open on Mondays through Fridays from 10 a.m. to 7 p.m.
Depending on the department you want to get in touch with, you can send an email to any of the following addresses:
NitroPack also has social media pages you can visit. You can connect to them and interact with the community they foster while scrolling through their projects and products updates.
Facebook:
YouTube:
LinkedIn:
All NitroPack clients are entitled to a simple refund process. If you contact them within 14 days of your initial purchase as a new client and inform them that you do not want to continue using our service, they will refund 100% of your cash.
Customers who have already obtained a refund are not eligible for the refund guarantee. Plan upgrades and downgrades do not qualify for refunds. Requests received beyond 14 days from the date of purchase will be considered on an individual basis, and payment processing costs may apply.
Nitropack Pricing
This NitroPack Review shows that the site has a set of pricing plans that are made to fit your needs and your budget. You can choose one out of the four options – free, 50 000 pageviews, 200 000 pageviews, and 1 000 000 pageviews.
The Free plan offered by NitroPack is perfect for testing a website. This plan is ideal for starting businesses that are targeting a more focused audience and are testing out core web vitals. This pricing plan comes with all the primary features of NitroPack and a basic customer support plan.
The following pricing levels vary by the pageview capacity and the CDN bandwidth. The following pricing plans include an additional feature that automatically optimises Google PageSpeed and comes with prioritised support plans for a better Google PageSpeed score.
The second pricing tier has a 50 000 pageview capacity and a monthly 25 GB CDN bandwidth. This tier is priced at $17.50 per month that is billed annually. The third pricing tier has a $42.50 fee per month that is annually billed with a 200 000 pageview limit. The third tier has a 100 GB CDN bandwidth.
The highest pricing tier offered by Nitropack comes at $146.67 per month, and it is billed annually. This tier covers a 500 GB CDN bandwidth and a 1 000 000 pageview capacity – the highest so far.
NitroPack has a proven track record that shows how they deliver what they promise. No matter what tier you choose to purchase, you can ensure that you get your money's worth and more.
NitroPack vs WP Rocket
NitroPack is the clear winner given its features and performance in. WP Rocket is probably the most powerful of the cache plugins and works amazingly at many WordPress websites but NitroPack comes with features that are at par with it.
You may use NitroPack as your all-in-one solution to get sophisticated and complete features that improves the core web vitals. Because NitroPack was designed expressly for high-traffic online retailers, it is better suited to businesses that manage for these kinds of businesses.
Improving your page speed is critical for both website conversions and search engine optimisation. NitroPack makes sense whether you run a lead generating or affiliate website or sell things
Furthermore, if you use metered hosting, NitroPack lowers the burden on your servers, saving you money. . Increased conversions will also be worth the investment. Apart from the product you are marketing, the SEO advantages and increased sales might pay for your entire cost.
NitroPack is somewhat more costly than WP Rocket but the price may be worth it if you prefer to leave the complicated site maintenance to them. Users who have seen NitroPack's rapid loading speeds remark that it consistently delivers.
What users are saying about NitroPack?
Do you need more encouragement to work with NitroPack? Read NitroPack review from previous users here.
Nitropack is the king for page speed. Nitropack is the key for page grade and page speed. Our registration site went from 23 percent to 35 percent overnight. Plus their customer support is unbeatable. – Fran Monaj
I've tried every cache plugin trying to improve my site speed scores, and none of them perform like Nitropack. I've got great page speed scores now, and their customer service is very prompt in responding to issues. – Gary Mangler
I have used nitropack for nearly 2 months, and just updated from a free plan to the paid plan, good experience by far. The speed of my site has improved a lot while the bounce rate has decreased effectively. The support team provides good service and reply me so quickly. Nicely done! – Terry
Final verdict
In this NitroPack Review, we found that they can significantly improve the site speed of a client when they avail of a NitroPack account. The various features included in their software, such as the image optimisation, can help improve the Google PageSpeed score of a site.
The NitroPack dashboard has all the information you need to track the optimisation and performance of your website. The software takes all the aspects that can affect your ranking factor and your speed score then proceeds to compress and minimise what it can for a more efficient website experience.
After reviewing the product, NitroPack remains true to its name – packed with features that speed up your websites performance like a nitro.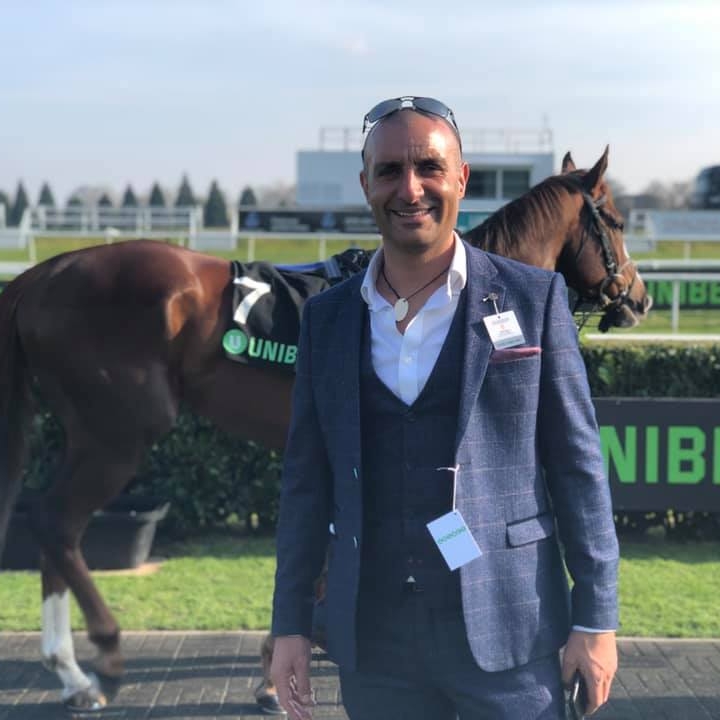 Digital Nomad
I'm a full-blown Search Engine Optimization specialist earning the majority of my income from SEO-focused endeavours, including affiliate marketing, lead generation, as well as SEO services. Love travelling the world networking while working on my laptop. Life is a perception of your own reality. You have no excuses and should be making memories every single day.
Recommended Story For You :