Is Marketing Miner the best SEO tool for data-driven marketers?
Marketing Miner is a tool for those that love to crunch data themselves. Its interface is intuitive, and the bulk data it provides will make your SEO analysis better and quicker.
If you need to pull data from the SERPs, track rankings or analyse competitors the Marketing Miner SEO Tool does all the heavy lifting for you.

The data extracted from www.marketingminer.com is created into convenient and sexy-looking reports.
In our Marketing Miner guide, we explain everything you need to know about the tool and its core features.
What is Marketing Miner?
Marketing Miner is an SEO tool for all data-driven marketers to help skyrocket your website rankings.
The bulk data analysis saves time and effort to analyse the following:
Keyword Research
Technical SEO Audit
Keyword Rank Tracker
Competitor Analysis
Brand Monitoring
Link Building
Bulk Data Analysis
API to export data
Bulk Data Analysis
Data is key when it comes to SEO Testing in December 2022.
Marketing Miner provides a quick way to analyse data for up to 100,000 keywords, domains or URLs.
With over 40 tools in the bulk data analysis, it saves time and does all the hard work for you.
Check out all the tools available on the Marketing Miner Bulk Data Analysis.
Powerful and Versatile REST API
The powerful REST API gives the opportunity to pull data without manually logging into the Marketing Miner tool.
The versatile REST API can extract data such as keyword suggestions, search volume, and much more.
Marketing Miner supports REST/POST API requests to work with data in your own dashboards or applications.
The Marketing Miner APIs are flexible and have applications for various needs with seamless integration.
Find out more with regards to the Marketing Miner Rest API.
Competitor Research Feature
Here is an interactive Iframe that users can directly try the search volume or competitor research feature here:
Marketing Miner Pricing
With affordable prices, Marketing Miner offers a freemium pricing plan.
The Marketing Miner paid plan starts at $13 per month.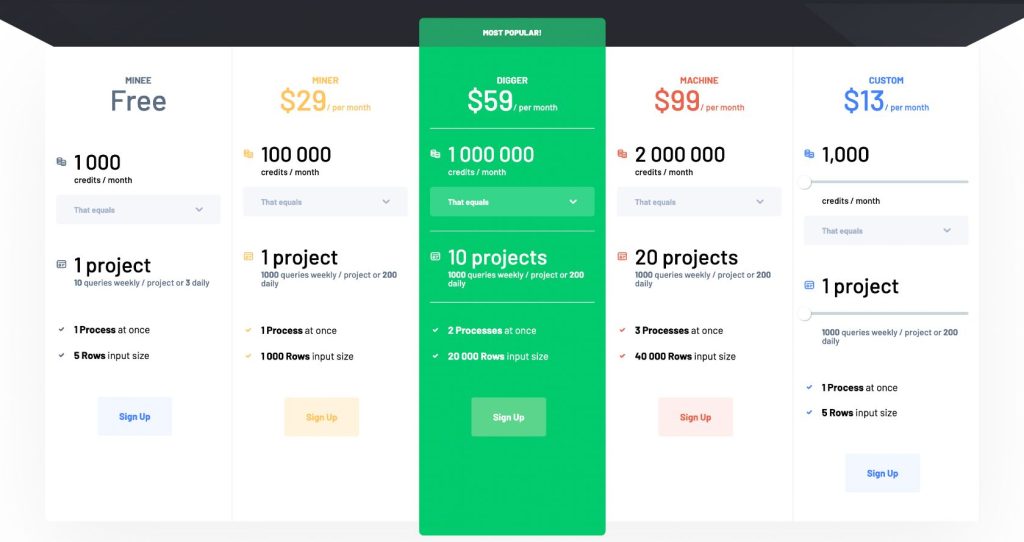 Alternatives to Marketing Miner
The Marketing Miner Alternatives are:
Summary
With the ability to add keywords (up to 100,00) and choose what data you want to get (search volume, keyword difficulty, scrape first 60 positions, keyword suggestions) it is no surprise some of the biggest data-driven SEOs love the Marketing Miner tool.
Marketing Miner provides high-quality data at affordable prices. The costs to sign up are very competitive in comparison to similar SEO tools in December 2022.
If you are working with large amounts of data in your own tools, you will love Marketing Miner's versatile and powerful REST API to access your data without logging in.
Marketing Miner is a quick and comprehensive tool for gathering a massive amount of valuable data for On-Page SEO and it is certainly a subscription we recommend.
Packed with over 40 features at affordable monthly costs it is certainly a great tool to have for search engine optimisation specialists.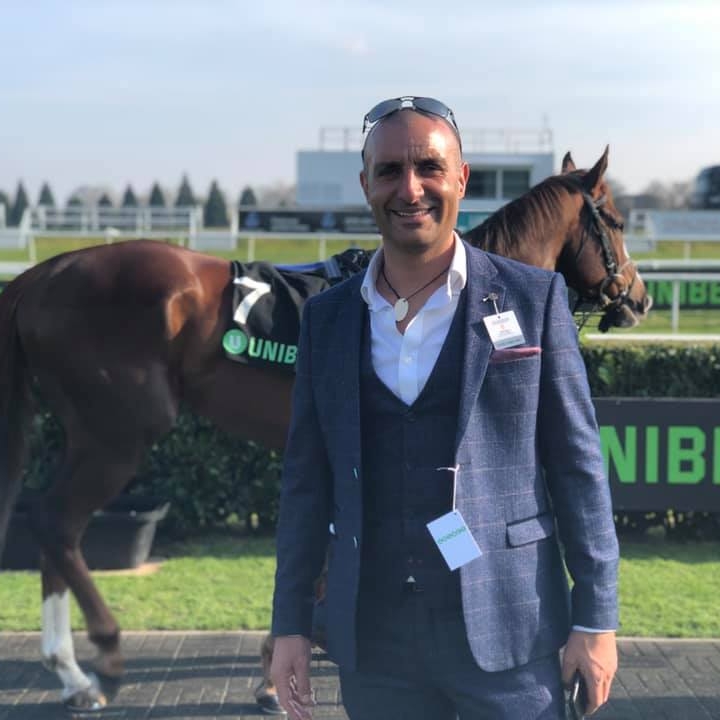 Digital Nomad
I'm a full-blown Search Engine Optimization specialist earning the majority of my income from SEO-focused endeavours, including affiliate marketing, lead generation, as well as SEO services. Love travelling the world networking while working on my laptop. Life is a perception of your own reality. You have no excuses and should be making memories every single day.
Recommended Story For You :