Local Falcon understands the importance of ranking higher in Google Maps search.
It is fine having a GMB profile but unless it ranks in the Google Map 3-pack you have zero visibility in local search.
Appearing in Google Maps drives an insane volume of enquiries online.
Let's dive in to see whether our Local Falcon Review encourages you to use their GMB Tool.
What is Local Falcon?
Local Falcon is a local rank tracking tool for local SEO analytics and delivers live organic results to help you understand the industry you are competing in even more.
The founder and SEO expert Yan Gilbert discovered a gap in the market for GMB listing rank tracking,
Local Falcon understands maps results are highly dependent on the proximity of a searcher's location and rankings can fluctuate depending on the proximity of search.
Through this, the results that this local seo software provide are tailored towards local search, meaning your results are specific to the area your GMB is positioned, which help get a better idea on how to improve your position on search results.
Local Falcon joined dbaPlatform who offers services for managing Google My Business listings and improving Local Authority via the other two Google Maps ranking indicators, prominence and relevance.
Why Use Local Falcon?
SEO experts know certain metrics like domain rating, cost per click and can track keywords ranking using tools like semrush or ahrefs.
But do you know your local visibility scores?
Your Share of Local Voice (SoLV) metric?
Your average rank position (ARP) in Google Maps by keyword?
Knowing where you stand lets you monitor and manage your rank position in local search results, and understand more about the competition in your area that outranks you.
You can be aware of your competition; then you're confident about how and where to spend your local SEO and PPC advertising budget.
This tool is also capable of acting like a local citation finder, allowing you to find some great businesses to approach for a citation to help boost your GMB.
This local rank tracker allows you to track multiple locations to see where the business ranks in those areas, allowing you to understand how your GMB ranks on a county/national level.
How Local Authority is Scored?
There are 6 main components of how Local SEO Authority is scored:
Listing Health – Measures location profile accuracy
Brand Health – Measures photo & post content
Reputation Health – Measures your review ratings
Engagement Health – Measures your responsiveness
Influence Health – Measures your profile interactions
Historic Health – Measures your time online
These metrics are averaged together to create your Local Authority Score.
Following these 6 factors will help you increase the chance of getting a higher local rank.
It will also compare your business service with others who offer it and give recommendations on niche specific things to add.
The higher the local authority score results in higher search visibility in Google Maps.
This tool is great for those multi location businesses, as it can help you adapt your GMB to different areas and understand more about what needs to be added in order to achieve that #1 spot.
Pricing Plans
The Local Falcon Pricing Plans are here:
Starter GMB Package – $24.99 monthly which includes 7,500 credits
Basic GMB Package – $49.99 monthly which includes 15,000 credits
Pro GMB Package – $99.99 monthly which includes 31,000 credits
Premium GMB Package – $199.99 monthly which includes 63,000 credits
The credits can quickly be used up and many SEOs prefer the Local Viking price model. However, Local Falcon is a lot cheaper; making it a cheap alternative for local SEO.
Local Falcon vs Local Viking
Both Local Falcon and Local Viking are amazing GMB management software providers.
Both tools have dashboards and reporting, social media, and reputation management to help rank better for local SEO.
It comes down to personal preference on which GMB software you choose is right for you.
Inhouse we prefer to use the Local Viking Tool because auto-posting images daily are helping our Google My Business Listing rank very well in the SERPs.
However, in recent days, we have been moving over to Local Falcon due to the pricing model, as it is more competitive in price.
Final Thoughts
Local Falcon is a comprehensive Google My Business management software tool, and is a necessary for your arsenal of local seo software tools.
With just one scan from this tool, you can understand more about the position of your GMB and how you can make small improvements that have big impacts. This tool is seriously a game changer and we believe in the near future, it could easily become one of the best GMB rank trackers available on the market.
This tool is also 100% white label, being powered by dbaPlatform, meaning all the data that is gathered is 100% legit and safe, meaning you're not dealing with any dodgey or suspicious data, like other GMB rank tracker tools.
If you operate service area businesses, then you'll be happy to hear that this local seo software also offer geogrids and data points for these types of GMBs and multiple GMB listings. For a GMB wanting to cover a large area, this tool is fantastic for helping manage your rank tracking.
If you are looking to improve your local visibility, get a better understanding of one location or multiple, then Local Falcon is a great tool to assist your needs and help you do a great job on your GMB.
check these
check all videos on this channel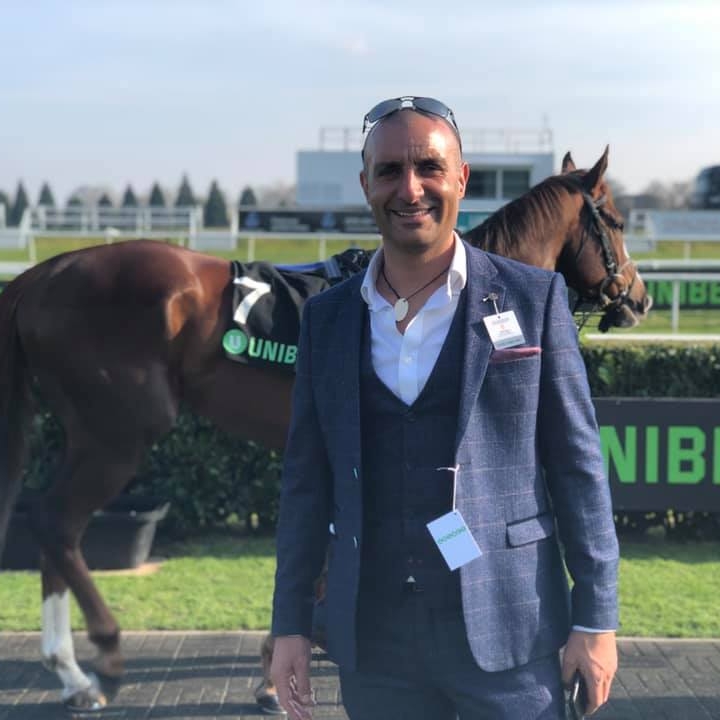 Digital Nomad
I'm a full-blown Search Engine Optimization specialist earning the majority of my income from SEO-focused endeavours, including affiliate marketing, lead generation, as well as SEO services. Love travelling the world networking while working on my laptop. Life is a perception of your own reality. You have no excuses and should be making memories every single day.
Recommended Story For You :