Many website owners and even SEO companies need to understand why rank transitions in the Google search results happen?
So, what is Google Dance? 
The Google Dance Algorithm is a popular topic in SEO Communities with many asking "Why Rankings Jump in the SERPs (search results) so much?"
If you are wondering why the rankings are improving and tanking in the search engines you need to understand everything in this article in full.
Why Google SERP Rank Positions Fluctuate?
There are a few reasons as to why your keywords could be jumping in the search results which are:
Recently Built Some New Links – this article will explain the patents google use
Not covering the topic on your page in its entirety and utilising latent semantic indexing keywords correctly
Content Cannibalization – stop those conflicting web pages with overlapping content
Topical clusters are more important than ever so checking your silo structure on internal links
Link Velocity has slowed down or even stopped building links directed to your website
Content Depth is lacking and you need to build more supporting documents to educate search engines you are the expert
Backlinks have dropped off losing authority as link loss is a negative google serp ranking factor
Your content is lacking quality. Check the most in-depth content guide to improving your on-page SEO
The click-through rate ratios are low compared to the competition in the google serps position
New backlinks have over-optimised your anchor texts in the web sites link profile
Not utilising multimedia-rich content and optimising your images throughout your site
The technical SEO is lacking on your website build with slow pages and bad site architecture
The conversion rate optimisation is low and not sending positive user experience signals back to Google
Old pages outdated as google loves the freshness of content to know it is recent and up to date for their google serp top positions
Trusted signals coming from social with traffic entering your website from social media regularly
Refreshed google ranking algorithm devalued your existing link building profile with penguin algorithm updates
Gaps in your content that should be covered hence the reason content plan roadmaps are very important to cover the whole topic in its entirety
The list above shows many reasons as to why your website might have dropped in Google SERP Rank Positions.
There are over 200 search engine ranking factors but I feel this list is the main SEO SERP factors as to why your google ranking might have dropped dramatically.
Onpage Reasons Web Pages Jumping Up And Down
The jumps in the SERPs can be because of many onpage ranking factors.
I will try to cover these quickly and link to a more comprehensive guide to each ranking factor if you want to understand this more.
Site Audit
The first thing to do is carry out a site audit on sitebulb, screaming frog or semrush.
The semrush site audit tool has become the best audit tool in October 2022 as they have advanced their audits hugely recently.
Here you can register for a free site audit to check out how amazing it is.
Covering Page Topic In Its Entirety
If you are writing an article on a topic then you really need to cover the whole intent of the page.
Google will start to show your page for all queries on that particular topic and if the user signals are bad dramatically drop you in the rankings if it does not cover the intent in its entirety.
This video shows how you can still be ranking #1 for your main keyword on the page but the traffic to that post or page has dropped significantly because you have not optimised for all the secondary keywords Google would expect that article to cover.
As the video shows above, do not just focus on individual keywords. Try to scoop all the secondary keywords also that article should be covering.
Many web owners think they have been hit by a Panda Penalty to when traffic drops significantly. They initially get impressions and traffic for the secondary keywords that Google associate with the title. However as the topic is not covered, they lose this very fast. This causes the traffic to drop. when searching this in Google Search Console or third-party tools like ahref or semrush.
Treble Traffic Value
If you cover the page topic in its entirety you could treble the traffic value. In contrast to optimising only for the primary focus keyphrase.
Pro Tip: When ordering content for an article never give a word count to your writer but just say "cover the page intent in its entirety". If it is a very precise article this might mean only 800 words of content written. In contrast, if it is a guide then this could end up being 6000 words to cover all the intent needed. Covering the secondary phrases is key to success and helps the article rank better for the primary terms.
Keep Building Links
The issue is many new individuals in the Search Engine Optimization industry or large growth hacking agencies fail. This is because when sites start to jump in the SERPs people stop building links to the site. They automatically presume the issue is on-page and stop the off-page link building until they address this problem. However, stopping the backlinks just brings your link velocity down and this can affect the website.
You should all know that the algorithm is not as advanced as people make out. It is very simple guys and you need quality content and backlinks. If you are not ranking on page one then you need more content and more links. Obviously, there are other ranking factors but the core algorithm works on this basis. So never stop building links because you certainly need to maintain link velocity to rank.
Recently Built Backlinks Google Dance Explanation
I recently read a post which highlighted the reasons why your backlinks are not helping the rankings to improve. In this post there was a vital source of information that linked to the Google patent. click here to view this patented system by google.
The patent abstract is:
"A system determines a first rank associated with a document and determines a second rank associated with the document, where the second rank is different from the first rank.
The system also changes, during a transition period that occurs during a transition from the first rank to the second rank, a transition rank associated with the document based on a rank transition function that varies the transition rank over time without any change in ranking factors associated with the document."
Once you have read this Google patent you will understand the algorithm is set up to have a two-pronged attack. This means that when you create search engine optimization techniques that might positively impact your rankings in the SERPs, it can carry out a negative result for a short period of time.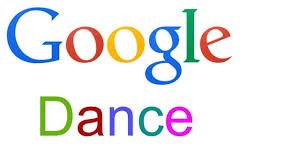 For example, if you build some authority links to your site which would be expected to improve the rankings, but your SERP position drops out of nowhere. Many people's first response would be to panic and try to remove whatever they have just done in an attempt to get the ranking back up.
However, during this period you need to be patient and carry on doing your SEO strategies. Do not try to remove or tweak anything that looks like it has been bad for the site.
Patience Is Key
Being patient is key in October 2022. If in the time frame they lower your rankings, you start to tweak elements to recoup it back then as it is in 'monitoring' stage the big G will see you are trying to carry out SEO.
Algorithm changes occur regularly. Algorithm updates can alter your search results page, so it is best not to get disheartened.
If Google sees this and thinks you are trying to manipulate the search results they might decide to keep your site in the lower rank. This is why it's vital not to panic if your rankings unexpectedly drop after you apply some new SEO techniques. If you start making even more changes and Google thinks your activity is suspicious, you could lose your rankings completely.
Since Matt Diggity published the article, this one has also been released explaining the same information so if you want to read further into this check out – 
Social Signals To Build Trust
What normal site has links built to it but then no traffic or social? The answer is simple – none.
If you are attracting links then they must have initially been on your site to think I will link to that as a resource.
So to help with the justification of your backlinks and building trust then read this article on purchasing social signals to help the health of your website.
Dropped Off Or Devalued Links
Another potential reason for your rankings jumping around could be to do with existing links dropping off. This could be expiring domains or even that Google has devalued a chunk of the internet.
This happens a lot and all the more reason to keep building fresh links to combat this. Just make sure you are choosing the correct anchor text because when links are dropping off I find many instances where over optimisation of anchor text comes into play. Read this article to be creative with future tense anchor text options.
Google Dance aka Random Ranking Factor
To quickly sum up the article, the Google dance is certainly real and is also known as the 'random ranking factor'. So for growth hacking strategies make sure you understand this because Rome was not built in a day. Therefore you need time for your work to be calculated by the algorithms before panicking.
Feel free to contact us if you have any questions about the Google dance and why your search engine rankings are jumping up and down.
Testing
Test and monitor all the potential reasoning as to why before asking questions.  Is is normally really easy to see the problem. Do not panic and be patient to the ranking positioning and if you are in need of more enquiries for your business of clients then consider this zero risk supply of leads and white label to your customers because with a hands-off approach could earn you some serious money.
Google Com Search Algorithm Dancing
The algorithm dancing definition is seeing your website jump both up and down in Google search engine results page. People can become obsessed by individual keyphrases positioning instead of building out topic related to traffic growth.
Digital Workshop
I am personally running a new workshop at my office called the digital workshop that is going to run through all aspects of optimising your website. Or some might say manipulating the search results your website ranks.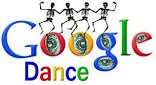 Utilising the SEO techniques that rank well in October 2022 is key. So making sure your technical SEO is perfect as this is the foundations of your website. Then your content is long tail and you are utilizing LSI variations to keyword research.
The design of your site to improve CTR and lower bounce rate is huge onsite importance. Then lastly building backlinks to your site to give it plenty of authority.
Pro Tip To Take Away On Google Dance to Individual Keyphrases
Stop obsessing over tracking all your individual keyphrases. Stop monitoring semrush or google AdWords to check what gets you the most search volume. Instead just go after these phrases. But start to create a content depth website which goes after all the long tail around these phrases. Scoop up all those pennies and pick up the long tail variations.
Why do this?
It will drive you traffic faster as easier to rank
Long tail normally has more buying intent behind the searches
It adds content depth to the website and supporting articles
Gives more content theme around your main money keyword
You can carry out link building to all these supporting articles and through silo power your money page
The how to, what is type articles get more traction on social media shares which drives traffic
You need to look at all avenues to generate traffic to your sites, including link building and content optimisation.
Traffic is becoming more of a ranking signal and moving forward I can only see this playing a bigger part in the ranking factors. It is not easy and is a slog to do this but build your content depth up asap.
Common Questions Asked About the Google Dance
Here is a collection of terms asked or searched for when not understanding the google dance:-
Why is my web pages jumping up and down?
Why did my website drop in google ranking?
How has my google ranking dropped dramatically?
Why does my web page keeps jumping around?
Why does my site keep disappearing from google?
What to do when serps ranking jumping up and down in search engine?
All these questions are asked when they do not understand the google dance or random ranking factor. The truth is Google does not want you carrying out search engine optimisation because it would prefer you doing PPC and paying them for advertising on their platform.
Website Traffic Peaks and Troughs
The main reason for traffic to your website peaks and troughs is generally to do with fluctuations in the serp rankings.
But also bear in mind if you are just looking at traffic stats thinking your website has been penalised then it might not always be to do with rankings.
Some services are very seasonal so purchasing of BBQs is searched mainly in summer and de-icer products in the winter.
Holidays or special events can all affect your traffic levels so make sure when checking the peaks and troughs in traffic statistics then you understand weekends vs midweek might affect these jumps also to happen.
Costs To Fix The Google Dance SERP Positioning
The costs to fix and repair your google search engine results page (SERPs) rank positions will depend on a number of factors.
A full website audit both for on-page ranking factors and offpage will need to be researched and assessed.
The prices will then be determined on what work is needed to be carried out by an SEO Agency to improve your Google results.
Free Help on SERPs Ranking Jumps
Ok, so I have decided to help completely for free anyone having search engine results page ranking jumps in google.
The end of the day chaps you do not know what you do not know so make sure to ask questions in the comments below even just to reassure yourself.
This is because I want to gather a lot of testing through tweaks and therefore will give completely free of charge help.
Questions on the Google Dance
But before asking any questions please return here to the top of the page and read the various links for each of the reasons Why Google SERP Rank Positions Fluctuate? Because these links explain in more detail which possible ranking factor you might be struggling on.
In return I want you to comment on this article for some reason you might think your website is jumping in the search engine results page.
Get commenting and for a limited time, I will help you combat the google dance.
All SEO Related Posts
Check out the in-depth list of SEO posts.
The full list shows the various SEO strategies to help your online marketing knowledge grow fast in October 2022.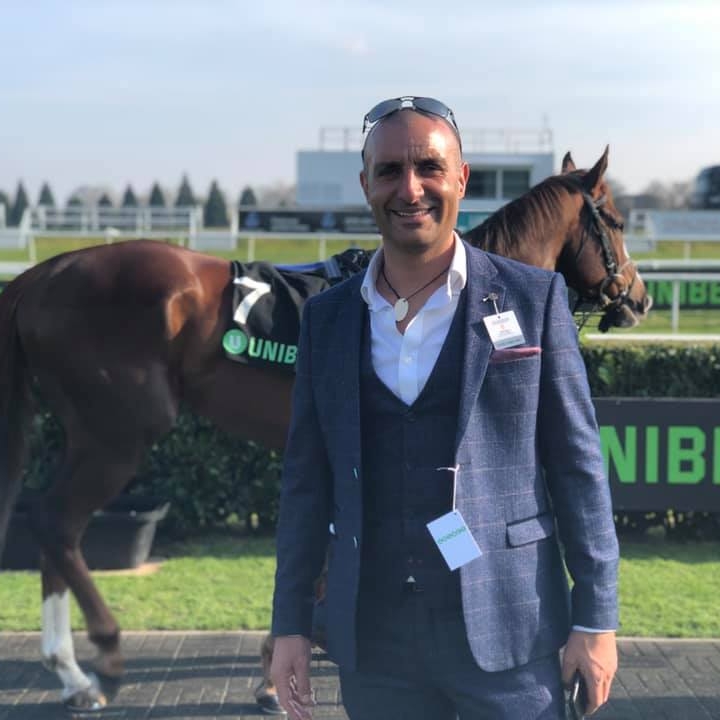 Digital Nomad
I'm a full-blown Search Engine Optimization specialist earning the majority of my income from SEO-focused endeavours, including affiliate marketing, lead generation, as well as SEO services. Love travelling the world networking while working on my laptop. Life is a perception of your own reality. You have no excuses and should be making memories every single day.
Recommended Story For You :