GeneratePress is a free WordPress theme that focuses on speed and ease of use. In this GeneratePress review, you'll see how, in addition to the generatepress free version with the generatepress wordpress theme, there's a generatepress premium version that extends the theme and adds options to help with your page builder.
From the beginning, the GeneratePress site aimed to be a lightweight foundation on which any business site, demo sites, blog post, or WordPress site project could work. It aims to provide the right amount of customisation while remaining incredibly lightweight and stable. All you have to do is ensure that the code behind you or your client sites are stable, secure, and optimised. Read on to find out why it's worth your time and money and how you can use it to better your sites today!
What is GeneratePress?
GeneratePress is a free WordPress theme focused on speed and ease of use. In addition to the free themes, there is a GP premium plugin that extends the theme and adds options to help you build your website. It's easily one of the most popular themes since its WordPress repository has one of the highest ratings and over 2 million active installations and as many as 70,000 premium customers.
Whether you're using the premium or free version of Generatepress, you'll see that it focuses on clean custom code and great performance. The theme size is less than 30kB, which is the smallest and best WordPress theme. This makes it very fast to load and makes it the fastest WordPress theme.
The best part about it is it comes with a free version so you don't have to feel obligated to pay for the premium version before testing to see if it's the right WordPress theme for you. However, for some modules such as Site Library, Colors, Typography, WooCommerce, Menu Plus, Import / Export, you need to choose the paid premium version.
How does GeneratePress work?
To use GeneratePress, all you have to do is make an account with them before you can begin installing and using it. For the Premium version, you'll have to first get your license for this and download the Premium installation. After downloading, you'll be able to access all premium modules and upload files just like any other WordPress plugin.
To keep your theme fast and lean, activate only the modules you need first. As with the colours, GeneratePress allows you to have complete control and customise the fonts to your liking by changing almost every font, style, and layout options on your site. You can even use Google Fonts. With both versions, you'll be able to add background images and customise your page, but the premium version can change the typography settings for headers, body, widgets, sidebar layout, menus, and most other elements, giving you more options to work with.
Key Features of GeneratePress
GeneratePress is available both as a free and pro version. The free version is great for anyone not looking for extra customisations but are knowledgeable enough to tweak some CSS code.
The GeneratePress premium theme, on the other hand, can be activated using a plugin called GP Premium. After installing the plugin and entering the license, you will be able to access the additional features listed here:
Mobile responsiveness
Advanced customisation options for font size, font family, logo, related posts, text, background images, etc.
Integrated Microdata
Custom CSS option
Access to 14 Generatepress premium modules to take your customisation to the next level.
Import or export every aspect of the theme or individual module settings.
You can customise/edit every corner of your theme without touching even a bit of code with these modules.
Custom CSS option
Why should I choose GeneratePress?
Generate Press is completely free, however, a paid premium version is also available and this version gives you all 14 modules and be able to use them on unlimited sites for a year of support and updates. The money you spend would be well worth it. They even have a premium version for those on a budget! So, if you want to save even more money in the long run, you can get their lifetime offer for $249.
The free themes have limited customisation options. If you're a developer, you can easily add custom CSS. But, if you're not a programmer but you're ready to design your website, the premium GeneratePress version is your best bet. There are many customisation options and you are free to use the theme on multiple websites.
But, what exactly can you expect with either version of Generatepress?
Ease of use – It's easy to understand, control, and manage
Performance – The theme performs amazingly even if you have all the modules active
Quality site templates – All of the templates are well designed
Price – The cost is well priced, reasonable and still affordable
Customisation – Users get an extensive range of customisation options
Customer Support Of GeneratePress
Whether you're a newb or a pro, a fan of the free version or one of the premium users, it's normal to have questions about the Generatepress premium plugin or free generatepress theme. Should you need help with your entire site, the custom theme layouts or mobile header, or if you need to disable elements, you can get help from the support forum on the website, or reach customer care representatives on the following social pages:
Website:
Facebook:
Twitter:
Youtube:
You can reach a Customer Support representative by logging in to your GeneratePress account or by looking up your issue on this Customer Support link here.
GeneratePress vs Elementor
GeneratePress
GeneratePress is a lightweight, versatile theme.
Ready-to-use size is less than 10KB and is highly regarded for its clean code.
It has a 5-star rating on over 1,150 reviews.
The theme is specially designed to load quickly into your browser since the code is very small as it's compressed by only 15kb.
Generatepress Premium gives you full control over the popular Woocommerce shop plugin.
Elementor
The Elementor Page Builder can be used with any theme.
Elementor has its own theme (the Hello theme) which you can download for free.
Elementor itself comes with over 300 off-the-shelf demos to get you started. With Elementor, you don't need a separate subject. Your own Hello theme is sufficient.
Like most top themes, Elementor is perfect for building a webshop, especially since you don't need knowledge of HTML here.
Verdict
Generatepress is a very good theme with great demos and is fully organised for building a webshop. It's also very fast and incredibly affordable. However, Elementor continues to improve and is one of the best systems for quickly creating beautiful websites.
GeneratePress Alternatives
Of course, GeneratePress isn't the only awesome theme available. Astra, Kadence und OceanWP are three themes that are great alternatives for Generatepress. However, Generatepress still takes the lead. That's because a fresh default installation of GeneratePress is pretty easy. Although, this is true for most designs unless you import the demo site. It has the traditional look and format of a typical blog site along with a simple set of headers, menus, sidebars and footers.
Its number one pro factor is that it can be completely customised to look very different from its original look and even compete with those created by page builders such as Elementor, Beaver Builder and Divi. But, you can accelerate the construction site by activating the Site Library module. Once the module is activated, you can select and import a pre-created template to start your project.
GeneratePress Pricing
Free – No payment, but only has access to limited features
Premium – $49.95 / first year; $30/ each year after first year of premium use
The theme itself is free, but in order to unlock the premium module, you need to purchase a license for the "GP Premium" plugin. Once the plugin is installed and activated, all premium modules are available to access a site library containing beautiful pre-built sites to speed up your project. The GP Premium License is available on unlimited websites, whether yours or your clients.
If you decide to renew your license, you will receive a 40% discount.
If you don't like the premium version, you won't have to worry about losing money since the premium version of GeneratePress also offers a 30-day money-back guarantee.
Final verdict
In this GeneratePress review, we show how and why the GeneratePress theme is one of the most popular and highly-rated WordPress themes currently available. This versatile them can be used by newbies is pros to create any type of website. It's also one of the most stable, feature-rich, fastest and most supported WordPress themes in the first five years making it one of the themes that we highly recommend you try.
With this WordPress theme, you can customise your site using the native WordPress customiser and UI, so you don't have to learn a new UI. You can simply use the Page Builder to build your website. It comes with a free and paid version, with the latter one offering more modules and customisations which you'll surely enjoy and find easy to use or manage.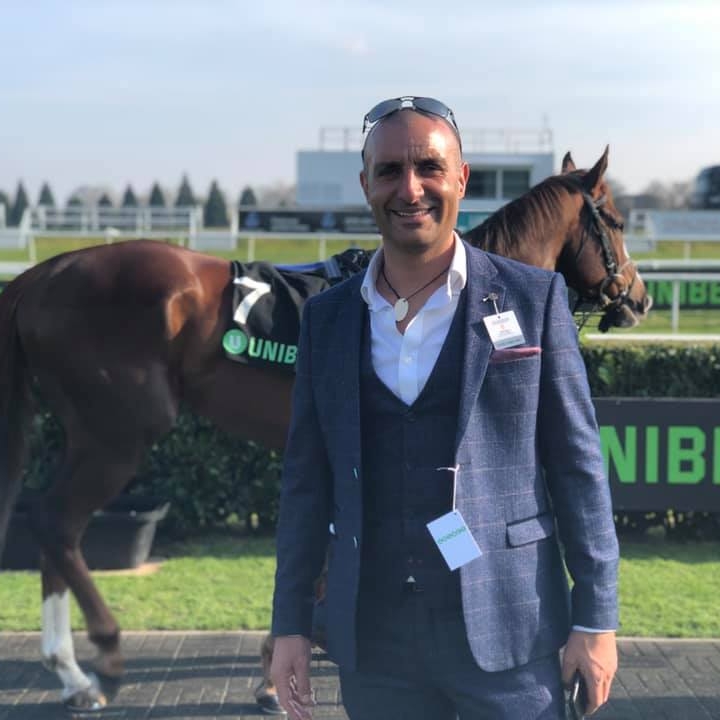 Digital Nomad
I'm a full-blown Search Engine Optimization specialist earning the majority of my income from SEO-focused endeavours, including affiliate marketing, lead generation, as well as SEO services. Love travelling the world networking while working on my laptop. Life is a perception of your own reality. You have no excuses and should be making memories every single day.
Recommended Story For You :