Let's get right into it with one important truth, to understand how to achieve exponential growth within your business, you must be able to implement the correct systems and processes.
When businesses first start out, most business owners set ambition goals to become the next Apple or eBay.
But unfortunately, very little businesses achieve that level of exponential growth due to their lack of systems.
If done properly, creating systems and processes should allow processes to run efficiently 24/7, helping to take your organisation to new heights.
If you take a look at the most successful companies in the world today, there's always one thing in common. It's not the industry they work in or the amount of staff they employ, it's the quality, clarity and efficiency of the systems and processes they implement.
Leadership Qualities
In order to be able to exponentially grow your business, it must start from the top. You, the leader of the business must be able to teach your employees the steps needed to grow, and do so in a manor that's easy to understand and follow.
Having the best idea in the world is meaningless if the appropriate systems aren't in place to actualise them. In oder to maximise your business' potential and expand, specific processes must be developed, mapped out, and shown to employees.
Being able to understand the importance of this must come from the top down, otherwise employees can become complacent and misguided, not fully understanding the processes needed.
This is why you've got to have great leadership and management skills.
Good leadership is caring for your people and empowering them to do their job, whilst good management is making sure they're carrying out systems and processes correctly, whilst being fully supported in their role.
Purpose Bigger Than Product
You also have to try to adopt the model of "purpose bigger than product".
This refers to the concept that once you've got your product or service you're selling, it's better to have the mindset of "What is the purpose of this product?" as opposed to simply trying to force it down people's throats.
Consider the usefulness of the product or service you offer, and work to implement clear and structured systems for your company to follow in their respective areas.
With an emphasis on purpose before product, your employees will have a clearer understanding of exactly what the business does, and why it operates. This may sound like a small thing, but implemented in unison with clear processes can seriously transform the way a business operates day to day.
Progressive Business Development
Another important concept to implement into your business' day to day operation is progressive business development.
This is the process of continuous improvement, whether minor or major, to all processes that are carried out throughout the entire company.
Having the mentality that "good is not good enough" is the key here, consistently striving to better the systems carried out by employees daily.
Each small tweak that improves the quality and efficiency of each employee has a massive knock-on effect when carried out across an entire organisation, which can be the key to pushing your business to the next level.
You've got to have a system around how you're marketing, how you're selling and how you're servicing the customer, and this system must be looked at constantly to find any potential areas of improvement.
Continuous Team Development
A continuous team development is more of the same, but instead of focusing your attention solely on improving the business side of things, it's equally important that there's a focus on each team within your business, too.
Developing your members of staff into roles involving more responsibility at the right time in their career is imperative when looking to grow a company, and this skill involves keeping a keen eye on where individuals are at with their specific growth.
You've got to make sure that you're developing your people and that team development has to occur every single day, even if the development is slow and steady.
No one, including business owners, have ever 'fully arrived' in business; meaning nobody knows everything and if you ever think you do, you're business is only going to fail in the long term.
Culture
And finally, the culture of your work environment for every member of staff is crucial.
It's true that whatever comes from the top of the business trickles down to all members of staff, so focusing on creating a culture that's accepting, nurturing and happy day-to-day is so important.
Now this does need to be a fine balance, because at the same time, the work culture within any business should also be one where work comes first, but in order for the staff to make that commitment to a business, they must know they're cared for.
If you're the tyrant, nobody is going to want to stay working with you for very long.
You've got to make the environment one that is both challenging and enjoyable, it's all about the culture you create.
This culture should be one that prioritises employee retention, so long as those employees are delivering high quality and consistent work for the business. It's a two-way street, but it all starts by making sure employees are happy in their place of work.
Summary
The most successful businesses out there already have the systems in place.
The systems to onboard new staff
The systems to train new staff
The systems to train existing staff
The systems to improve the processes
The systems to improve culture
Even have the systems to train the trainers on the systems
Building your processes and systems to Achieve Exponential Growth in Business is not something that happens overnight, it's a journey.
Take that first step on your business's journey towards exponential growth today.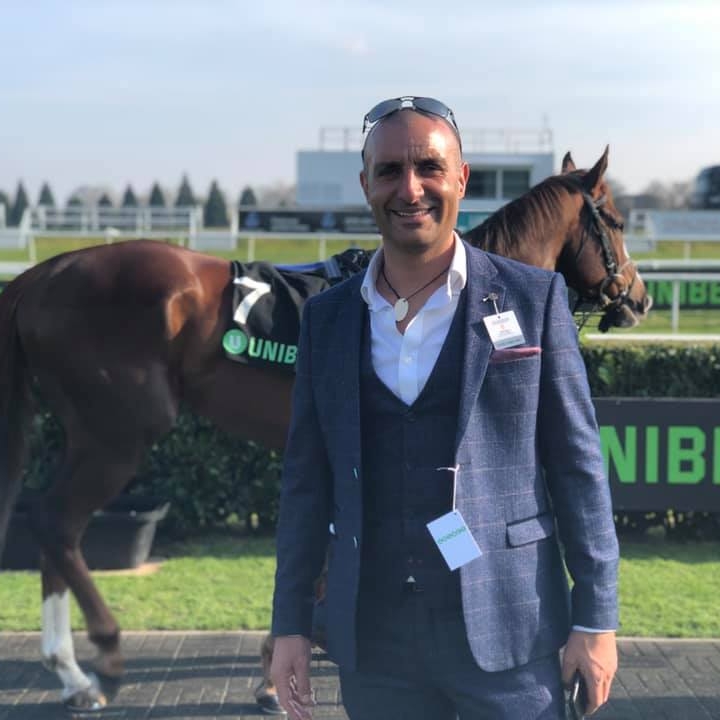 Digital Nomad
I'm a full-blown Search Engine Optimization specialist earning the majority of my income from SEO-focused endeavours, including affiliate marketing, lead generation, as well as SEO services. Love travelling the world networking while working on my laptop. Life is a perception of your own reality. You have no excuses and should be making memories every single day.
Recommended Story For You :