Many youngsters get asked what they want to be when they are older.
Nowadays there has been a huge rise in students saying 'I want to be an entrepreneur'.
What is Entrepreneurship?
Entrepreneurship is the act of setting up your own company and taking on financial risks in the hope to make a profit.
With online marketing thriving, there has never been a better time to become an online entrepreneur.
There are so many business opportunities which are encouraging students to enter entrepreneurship.
How Can The Digital Workshop Help Entering Entrepreneurship?
The Digital Workshop is designed to help youngsters understand online marketing and take this trade into the business.
The internet is a huge shopping platform nowadays so competing with the high street brands has become a level playing field.
The Digital Workshop will explain the basics of SEO, methods between paid advertising vs organic and various methods to make a profit.
What is The Digital Workshop?
The Digital Workshop is a new opportunity for people of all ages to start their digital career.
We will be interviewing a number of people in the UK to see if they fit in with our work and giving them a chance to show off their skills and become involved.
If you pass the interview stage you'll be invited to come to The Digital Workshop as part of a trial. If you do well and would like to continue, we would be happy to give you a full-time job.
This is not all that is available at the workshop. In some cases, we may find that you suit another digital marketer better, or we could offer freelance work.
The whole idea of The Digital Workshop is to get people involved in digital marketing and making money online. We can help teach you about the online sector and start out your digital career.
Why was it Set Up?
We decided to set up The Digital Workshop to help people get involved in the digital marketing industry.
Having new people joining us at the office will also introduce us to new ideas. If we are impressed with your ideas, we would certainly be looking at giving you a full-time job.
Take a look at our video of staff who have developed and been trained up from apprentices within the company:
We think that setting up the workshop will help our own company to grow and progress along with your careers.
The Digital Workshop Benefits
Students unsure which road to take from education can come in and receive advice in a real working environment.
The benefits of attending The Digital Workshop is:-
Receive in the workplace experience
Get references for a CV if they last the duration and bring value
Opportunity to be employed if impressed by PromoSEO
Employment opportunities with all digital agencies that work with PromoSEO in the UK
Freelance Work available if decide to travel and are interested in the digital nomad lifestyle
Joint Venture Partnership on ideas (like a digital dragons den where all risk with investments are made by the digital workshop team)
SEO Crash Course
The training provided is an SEO crash course which prepares young people for a job in the digital world. This course is worth £1497 for anyone paying to attend, however, we are offering it for free to help school and college leavers get a head start in the industry.
Will I Get Paid for Attending the Digital Workshop?
You will not be paid for attending the workshop, but the course you complete is worth £1497. You will receive the course and material for free, giving you key knowledge into SEO and digital marketing.
Future Job Roles
When you take part in The Digital Workshop you will see that there is a range of opportunities available. Our team are looking for someone who stands out and impresses us to become part of the team.
There are many different roles available in our team if you manage to stand out against the other applicants. Just a few of the roles you could take include: content writing, videographer, photographer, developer/coder or even social media marketing.
Content Writing
If you are interested in writing, blogging and journalism, you could join our content writing team. We have fantastic job opportunities in our content department for various niches to make the job different every day. If you think that you have great English and writing skills, this might just be the perfect role for you!
Will I Get Paid for Attending the Digital Workshop?
Videographer/Photographer
We are currently looking to set up a department dedicated to professional videos and photos of our jobs. If you are creative and you are looking to head up your own department within a business, this is certainly something you will want to get involved in.
You will be able to make use of some of the best equipment and software to create the very best production videos and photos. This is great for anyone looking for a career in photography and videography.
Developer/Coder
If you are an independent worker and enjoy being proactive and learning new things, you might want to get involved in the development side of SEO and become an expert in coding. If this is something you are interested in you will need to be a hardworking individual that has great concentration skills.
Coding can be challenging but very rewarding once you know how to build out sites and fix problems.
Social Media
In the present day, everyone is on social media. So why not make a career out of it? If you love social media and you would like to get involved in Social Media Marketing, then make sure to apply for our Digital Workshop today.
You will be introduced to a range of technologies, software and tools that will improve your skills and help you develop as a social media marketer.
If you find after your trial that you don't fit in with any of our in-house job roles, there are other options available to you. Our team could help you set up freelance work or get you in touch with the right company for you!
Our Digital Workshop is a great opportunity for all of the younger generation and you could build a great career from this!
How Long does The Digital Workshop Last?
How long the workshop lasts for can vary depending on the individual. We generally look to have a weeks trial so the individual has enough time to see if this is right for him/her.
If the workshop is not right for you, we can introduce you to other alternatives once your time at the workshop ends.
If you do well on the trial and you enjoy it, this could become a more permanent thing. We would be happy to employ anyone who offers good ideas and works well with the team!
But in contrary, if this is just a work experience placement to improve knowledge and help you further your career this is also perfectly fine because we want to try and offer people the best chances to better themselves in their careers.
Learning By Osmosis
Another great advantage of our Digital Workshop is all participants are able to learn by osmosis.
So, what is Learning by Osmosis? This is basically when a person is within an environment and can sub-consciously listen to other conversations to learn more.
The great thing about being in a working environment that you are interested in is that you can absorb useful information unconsciously. This means that you can be getting on with other work whilst learning new things.
Similar to being at school; if you are sat with the smarter students you will generally learn more by subconsciously listening to what they are saying. This is similar to a working environment as you will subconsciously hear videos about certain topics and conversations between colleagues.  You will then create a natural ability to mirror cognitive skills.
Learning by osmosis – or unconscious assimilation – is a great way to learn as you can find out new things whilst getting on with your work. This can be found in a number of work environments and if you would like to get involved in digital marketing, our digital workshop is the perfect place to practice this type of learning.
Is The Digital Workshop Restricted to Age and Location?
We are happy for people of all ages to apply to The Digital Workshop. We are simply looking for someone who has an interest in the digital sector.
The Digital Workshop is currently only available in Wilmslow, Cheshire. If you live nearby the area and would like to get involved, feel free to leave comments under this blog.
Is This Right For You?
If you are young, ambitious and understand how important digital has become then this is definitely right for you.
Are you are unsure what road to take and need some advice on your career then this is also a great opportunity for yourself.
If you are retiring and what a new hobby blogging this is a great workshop for you.
If you are wanting a quick wage and not looking to progress your career or willing to forward think then it is not right for you.
After you have completed the trial period and you don't think this is right for you, our team can help you with your next steps. We have a number of connections that we can set you up with along with freelance work and other opportunities.
The Digital Workshop – Interview Process
If you have applied and been accepted, our team will get in touch with you with regards to the interview process.
The interview will be a chance for you to show off your individual skills and let us know why we should pick you.
Our Digital Workshop is a great way to be in a real-life working environment and learn on the job. If you pass the interview process you will be presented with a range of opportunities that could really help you.
Who can Join The Digital Workshop?
Applications need to be made by leaving a comment at the bottom of this article with your email and why you believe you should be allowed access.
The Digital Workshop is invite-only and we vet all applications.
Due to the high levels of applications, we will only respond to successful candidates.
We are generally looking for the younger generation starting out in their careers but can accept applications of all ages.
All Entrepreneurship Related Posts
Check out the in-depth list of entrepreneurship posts.
The full list shows the entrepreneurship articles to help you widen your knowledge.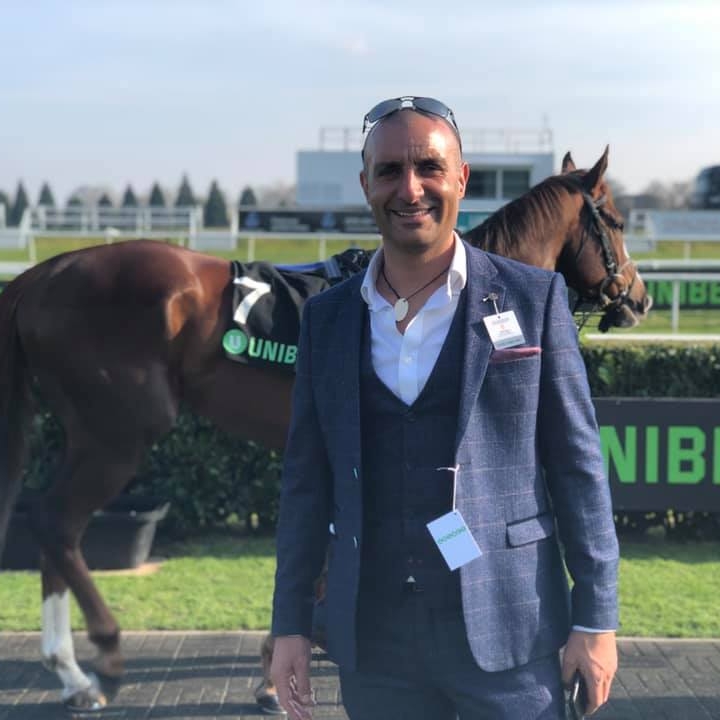 Digital Nomad
I'm a full-blown Search Engine Optimization specialist earning the majority of my income from SEO-focused endeavours, including affiliate marketing, lead generation, as well as SEO services. Love travelling the world networking while working on my laptop. Life is a perception of your own reality. You have no excuses and should be making memories every single day.
Recommended Story For You :