Have you ever considered employing a Cultural Architect or a number of Cultural Architects?
As your team grows in volume you need to actively look to improve team spirit morale, company core set of values or focus on the team dynamics.
The ethos of a company is its core set of values or operating principles that are used to set the tone for the company's overall operations. The company ethos expresses the way that a company wants to behave. A Cultural Architect's role is to instil the ethos of the company in all its employees.
Quality products, innovative marketing and booming sales are all valuable factors in measuring the success of a company.
But who makes it possible for these successes to happen?
Dedicated, happy employees who are committed to their organisation's values and mission.
Does your company have a value and mission statement the employees embrace and believe in?
Do your work colleagues go the extra mile to make the workplace a happy and successful environment for others?
In this Cultural Architecture guide, we explain why building a culture and having happy employees should be the centre of company growth.
What is a Cultural Architect?
A cultural architect is someone who creates a culturally flat work environment by modelling and reinforcing equity, respect, and high performance.
The cultural architect proactive seeks to improve:
Team spirit morale
Team dynamics
The company ethos
Respect within the workplace
Consistent high performance
A cultural architect is there as a tutor, teacher or counsellor to make every team member understand the culture of the business.
The quality of a person's life is in direct proportion to their commitment to excellence
When this message is repeatedly expressed people start to understand what you put into your career is what you will get out.
Why Do Growing Companies Need a Cultural Architect?
Most growing companies need a cultural architect to relay the ground rules set in the business mission statement.
A high-quality cultural architect will help the staff outlook of the company with:
Higher self-esteem
Assurance in the company
Confidence in their career growth
Drive and determination
Humour and fun experiences
When a team exhibits good morale, there is excitement and enthusiasm generated, as well as an optimistic approach toward the team effort and motivation.
Cultural Architects Improve Team Dynamics
Team dynamics are the unconscious, psychological forces that influence the direction of a team's behaviour and performance.
Your Cultural Architects role is to effectively manage the team dynamics to make sure the direction and performance are in line with the company ethos.
The ethos of a company is its core set of values or operating principles that are used to set the tone for the company's overall operations.
When the Cultural Architects improve the team dynamic it then keeps a check on the employee's tone to match the company's set of values.
Books To Help Build Your Cultural Architecture
Here are the best books to help your business build a better culture within the workplace.
High Performance Habits
The High-Performance Habits book is a science-backed, heart-centred plan to living a better quality of life.
Brendon Burchard explains how you can measure your progress.
Here are the main takeaways from the High-Performance Habits book for Cultural Architects to implement in the workplace:
Seek clarity
Generate energy
Raise necessity
Increase productivity
Develop influence
Demonstrate courage
These are the personal and social habits that are proven to help you excel.
The Barcelona Way
In The Barcelona Way, Professor Damian Hughes draws on his own experience as a sports psychologist working with key players and leading businesses in the industry to provide a unique insight into FC Barcelona's secrets.
Big Picture
Arc of Change
Repetition
Cultural Architects
Authentic Leadership
By understanding The Barcelona Way we can change our approach to hiring, retention, motivation and more.
FC Barcelona is one of the most successful football clubs in the world.
But what made FC Barcelona unique and gave them the winning culture?
At the very heart of their success is how they deal with people and the care and attention given to the environment in which those people are nurtured.
These are the same principles that are adhered to in successful working environments across any industry.
Studying The Barcelona Way will help with unlocking the DNA of a Winning Culture.
Benefits of a Cultural Architect
A Cultural Architect is designed to create a strong, cohesive company culture with a defined set of positive values.
When the company culture has a clear mission and positive workplace values there are many benefits.
Here are some additional benefits a company can reap by placing an importance on company culture:
Increased employee retention: Prospective employees are attracted to organizations that have a reputation for being a good place to work. Better talent is attracted to this type of organization, too, and your current employees also have a higher likelihood of staying with the organization.
Better image: Brand image is impacted by the company's culture. If customers hear that your company has a toxic work environment, sales will be impacted.
Increased efficiency: Company culture affects productivity levels for all staff members.
Improved teamwork: Projects can be completed cooperatively with an improved outcome due to strong company culture.
Tips for improving your company culture
Changing your company's existing culture is not only going to be a time-consuming process, but it involves nearly every aspect of the organization.
Here are the main recommendations when changing your company's culture:
Demonstrate to employees that their involvement is critical. Invite employees to share their thoughts both during company culture discussions and during day-to-day operations.
Make sure all employees including management are "walking the walk" or employees will not be inspired to do so either. If employees see the management team working hard then are more likely to copy and do the same.
Align everything (department, initiatives, processes) to support company culture, and remind employees that they are invited to contribute to that culture through collaboration and innovation.
Conduct periodic (preferably annual) culture audits. Don't wait until something significant happens (e.g. top employees quit) to evaluate if your efforts are working.
Remain transparent in all dealings. Build trust with your team by being transparent about everything going on behind the scenes.
Celebrate the successes of all. Recognize achievements big and small. If the company has a victory, let everyone bask in the glory.
Offer flexibility. Flexible scheduling has become an increased need within the workplace. Demonstrate understanding by working with staff members to accommodate evolving scheduling needs.
Provide increased responsibility. Never micromanage your staff. Show that you trust and believe in them by giving them more responsibilities.
Once you've improved your culture, the next challenge is to maintain it.
Tips for maintaining a positive company culture
It is great to try and suss out poor fits during the interview process.
All new employees need to be a good fit for your company's culture and vice versa.
Lead By Example
Company culture is set by the leaders within the organization.
Demonstrate the values you want to see in staff members.
Practice transparency, and always have your door open.
Plan team-building events
Schedule fun team-building events to encourage an ongoing positive workplace atmosphere.
These events should be on company time.
Schedule the event out of the office and hire a team-building trainer to run the event.
Examples include laser tag, escape rooms, and hiking trips.
Encourage growth
Once you've chosen a candidate, don't let your efforts end there.
As the employer, you should encourage growth, leadership development and top-down collaboration.
Mentorship programs and regular goal-setting and evaluation are other examples of cultivating a positive workplace culture where talent will want to stay.
Summary
If all staff or employees are not aware of the company ethos you might need to consider hiring a Cultural Architect.
Or what many successful businesses do is train 3-4 managers to understand a Cultural Architect's role and assign those tasks to the managers.
Employees are the backbone of your operation, and if they are unsatisfied, other areas of your business will suffer too. Conversely, a workplace where employees are engaged, feel they are supported by management and can collaborate with other departments will not only help you retain your top employees, it will help you attract new talent.
Resources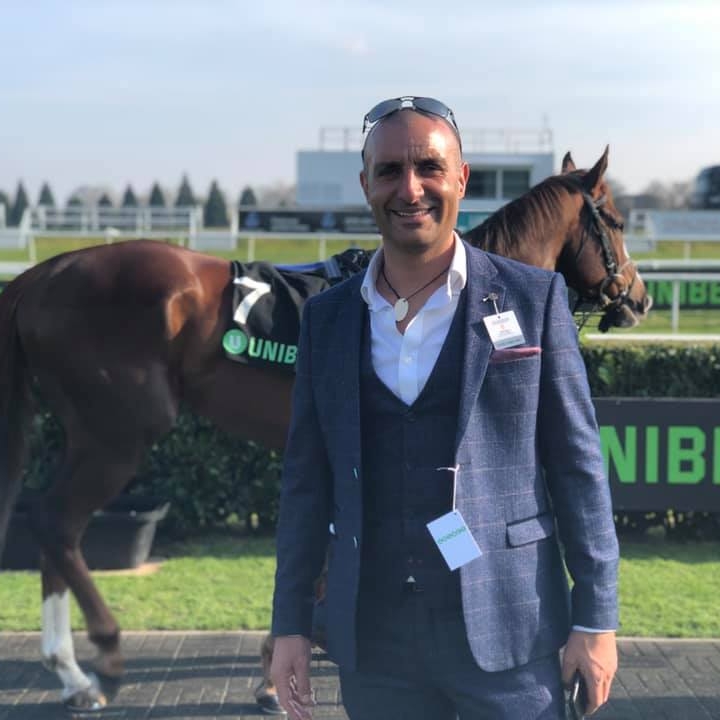 Digital Nomad
I'm a full-blown Search Engine Optimization specialist earning the majority of my income from SEO-focused endeavours, including affiliate marketing, lead generation, as well as SEO services. Love travelling the world networking while working on my laptop. Life is a perception of your own reality. You have no excuses and should be making memories every single day.
Recommended Story For You :