Is ClearScope A Great SEO Tool and does it make it into the list of best content optimisation tools in August 2022?
We delve deeper into the features and how you can use these in our ClearScope review.
It seems that every day there is a new SEO, search engine optimization tool available for businesses. While it can be helpful to have a tool that works to improve the SEO of your content and website, it can be hard figuring out which ones are worth investing in.
Even though SEO tools, like ClearScope, are designed to save time and perhaps even save money within your marketing team, they usually do require some kind of investment. This is why we have created this report today regarding ClearScope, so you can decide whether this is going to be a useful SEO tool for your business.
ClearScope is a keyword research tool that aims to take the guesswork out of hitting your target keyword count based on the average word count of your content. All businesses understand how important keywords are when it comes to obtaining organic traffic, and ClearScope is made to make this process easier.
If you are struggling to decipher the information found in Google Search Console, the ClearsScope keyword optimization tool may just be the SEO software you need!
In this article, we are going to review ClearScope and report whether it is a good SEO tool for your business. We are also going to provide some ClearScope alternatives for those who are looking more into content optimization and require additional advice elsewhere.
What Is Clearscope?
ClearScope is one of the newest SEO tools to hit the market. This is a general keyword research tool that is based around content optimization, which can be useful in increasing organic search traffic to your web page or content based on the standards set by Google.
ClearScope works to help you optimize online content by grading each piece of content you enter into the database on the relevance and comprehensiveness of the piece. These are two main factors used by Google when it comes to ranking a search result, so it is clear to see how ClearScope and its alternatives can be a useful piece of kit for businesses.
When writing content for the web, you must be including relevant keywords to ensure that the piece is recognized by Google and therefore ranks highly in the search results. When we talk about learning to optimize the content, we are talking about the different ways that you can increase traffic to your site or a page of content based on what is required by search engines.
One of the ways to optimize content is to increase the number of keywords in a piece and ensure that relevant terms are used often. Marketing tools like ClearScope are designed to make content optimization easier, as they will highly SEO content that is missing so you can fill in the gaps, which can save time and money within your marketing team. 
ClearScope will grade your content based on the relevant terms and other SEO tools that have been used within it and compare it to what is already out there. It does this by scanning the content for LSI keywords, which are keywords that are generally related to the main topic of the content. 
The more relevant terms a page features, the higher it will rank in SEO because Google will deem it to be both relevant to the search query and good quality as there is limited repetition.
Google and other search engines do not just look for keywords and how many times they appear, as they also access the quality of each page. Being able to identify relevant terms and find out how to insert them naturally into your content is an excellent way to optimize it.
The grade given by ClearScope and other tools like it could help you optimize content better, as it gives you something to work with by showing your progress. Using ClearScope to conduct this research can save you money when it comes to marketing and helps to save energy so you can focus on ensuring you create quality content that works. 
How Does ClearScope Work?
The grade given to users from ClearScope is based on keyword search by competitors.
This is designed to be a simple tool and features a dashboard for all users, which opens up as soon as you enter the site. On this dashboard, you will need to write the keyword that you are aiming to use in your content into the search bar.
No matter what kind of writing or content you want to create, there will be one main topic. This main keyword is all Clearscope needs to give you the necessary data to optimize your website. 
It does this by searching and scanning the top 30 results on Google or similar search engines that share the same keyword and provide you with the data that can be used to optimize your content. ClearScope performs a search of the top 30 results to give you an insight into your competitors and allows you to use data reports based on this information to create a content strategy that is better than anything else out there.
ClearScope provides a report of their data findings after the initial search, which is a process that can take 2 to 3 minutes to complete. The reports can be a useful tool within themselves, as you can use them to get an insight into the work your competitors are doing as well as gathering marketing data into your audience.
However, one of the best features of ClearScope is the way the app uses these reports to aid your content marketing. Following the keyword research, you can use the data to improve your content as you are writing it.
ClearScope allows users to 'Optimize' content as they are writing it by turning the keyword research reports into a guide for your site. Clicking the green 'Optimize' button at the bottom of the ClearScope page, following the keyword research reports, will lead to you a page similar to the blank blog page on WordPress or Google Docs. This is where you can copy and paste your content into ClearScope so it can compare it to your competitors. 
This comparison between your content and the research performed on the same keyword suggestion will give your site a grade. The ClearScope grade can then be used to determine how much content optimization needs to be performed by your marketing team for success.
However, this is not all that ClearScope provides. After all, this is a content optimization tool, and so far, it seems as though the majority of the work has to come from your marketing team, but this is not the case. 
As well as performing a search into your keyword market and providing a report based on those finding, ClearScope also offers a list of relevant terms in the sidebar, which should be included in your SEO content.
It is a simple tool that works to find other words and terms that could be included in your content for further optimization. 
How Does The Grading Process Work?
The main feature of ClearScope is the grade it gives your company content based on other related articles on the web. This simple software scans search engine results for articles that use the same keywords and compares your content to provide an overall grade.
This rank can be used by your marketing team to assess where additional SEO tools need to be used to increase organic traffic onto your website.
To get a good understanding of how the ClearScope software works and whether it is worth using some of your marketing money on, we need to take a deeper look into the way they score content. This is the main purpose of the ClearScope software, as the score they give content can be used to determine the ranking it will be given in search results and how much additional optimization needs to be performed by your company for better results.
The Grade summary is the first thing that appears on your ClearScope dashboard, and this box will be the way your company can access content for SEO.
The score given to you by ClearScope is based on several factors, each of which matches the rankings given by search engines, and it breaks down the Google search engine results page (SERFs) for the keywords you are using. There are a few different factors used by the software, including:
Content Grade
This is given by ClearScope based on how relevant and usable the content is based on the rankings it is given by Google. ClearScope breaks down the scoring based on the rankings of content so you can see how far your work might be from the top 10 or 20 or even top 30 results.
ClearScope ranks the content from search results from positions 1-10 and then 11-30. Their grading system is pretty simple, as it follows the standard A to F process used in most reports. 
A is the best given through a ClearScope report, with F being the worst.
Word Count
As we have mentioned, optimizing content is no longer just about how many keywords you can get onto a page as Google now also assess the quality of your content too. This is why the average word count of all the results is also used in the ClearScope report, as this can be used to provide an average ratio of keyword to standard words used in the content.
While you want pages on your platform to rank highly for relevancy, simply choosing to write the same keyword over and over again does not result in good content. To improve organic traffic while also ensuring that you are still appealing to your customers, every article needs to be relevant but comprehensive.
As well as informing users of the best ratio of keywords to use in their content, this feature on ClearScope is also a good insight into what your customers want. ClearScope analyses the pages that appear in the top 30 results of your keyword and provide an average count, which can be a good indicator of what your customers are looking to read.
It can give suggestions based on the length of content your desired customer wants, whether that is a short 200-word piece or a longer-form document covering several pages. 
Even though ClearScope might not be the most technically savvy SEO tool out there, it is the only one available in the market right now that offers this word count ranking. This can be a very useful piece of information for your marketing team, and it could end up saving time and money, as they will know what they need to write ahead of time.
Readability
The last aspect of the ranking given by ClearScope is based on the readability of the content it has accessed.
In the report, ClearScope ranks content quality based on the Flesch Kincaid readability score, which can be used to determine how easy the content is to read and process. Not all SEO tools rely on this particular method of readability, but it is the most widely used form of measurement to determine how easy content is to read on any platform.
The Flesch Kincaid is a formula that is based on the reading ease of your content and the average school grade required by customers to read said content. Both of these aspects of the formula base their findings on two main features within writing – word length and sentence length.
As we have mentioned earlier, Google and other search engines will rank pages based on not only the relevancy of the content but also the comprehensiveness. The readability score given to any website in a ClearScope report is a way of measuring the comprehensiveness of the piece.
Regardless of who your target customer is, your editor should make sure that all articles and content published on your website are easy to read. This makes it more accessible and can open your brand up to other customers who might not be the group you have considered before.
ClearScope Pricing
Pricing is a vital aspect to consider when it comes to any marketing tool you might be considering for your platform. ClearScope is simple software, and this simplicity of service continues when it comes to choosing the right pricing plan.
There are only two pricing tiers for the ClearScope software at the moment, which are:
1) $350 per month
2) Agency and Enterprise Plan
Comparing ClearScope with other SEO suggestions such as from WordPress or a plugin like MarketMuse shows that this is not a cheap price for this kind of product which is used for optimizing content. 
The variety of features within the service can make ClearScope good value for the monthly price, but it is down to the user to determine whether their marketing budget can support the monthly prices or whether it is worth looking into ClearScope alternatives.
There is sometimes a promotion that runs for this app where a free trial is available for business use. This can be a good way for those with a low budget, for example, a freelance marketer, to test out the program for free to see whether it is worth paying the full price for later. 
What About User Support?
To see whether ClearScope is good value, we need to look into more than just how the content marketing software works and the price of it. Online support is a vital aspect when it comes to finding the right platform for optimized content, and this can indicate how easy the service will be to use.
Support is given on all platforms, whether you choose to use WordPress, Google Docs, or MarketMuse as your content editor or creator this can be a good example of reliable service. As with other aspects of the ClearScope plugin, the support centre is made for simplicity and ease of use.
To get in touch with the business and to express a concern, the platform offers a simple contact form where the user can enter their query. This is a free service and one that allows you to remain on the site instead of having to open another platform at the risk of losing your work.
The business operating hours are Monday to Friday, and the customer service team are available from 9 am-7 pm CST time. 
Popular Questions
How do you Add Clearscope to a Google Doc?
It is easy to integrate Clearscope with with Google Docs by following these steps:
Install the Clearscope app on your Google Drive
In your Google Doc, select Clearscope from the Add-Ons list.
Paste your shared link from clear scope.
Get started with your SEO writing.
Clearscope has purposely made google docs integration super simple.
What is Google Ads
Google Ads is a service that allows you to market your company, offer items or services, increase awareness, and drive visitors to your website. You can create and edit your ad campaign, including the ad text, settings, and budget, at any time with your Google Ads account, which is managed online.
Does ClearScope use IBM Watson?
Clearscope used IBM Watson Natural Language Understanding software to automate keyword analysis and deliver actionable recommendations for top-performing pieces of content.
What are Google Analytics used for?
Google Analytics is a tool used to assist users to identify patterns and trends in how visitors engage with their websites. Data gathering, search volume analysis, monitoring, visualisation, reporting, and integration with other apps are all possible with the rank tracking tool.
Search analytics can be used when carrying out an SEO audit to improve your existing content score.
Can ClearScope Help With Local SEO?
Clearscope can definitely help with Local SEO by acting as a google keyword planner to determine the keywords required.
Is ClearScope Worth It?
Learning how to optimize content can be a useful tool for so many different kinds of business, for example, a freelance writer or a member of the corporate marketing team. This is why there are various SEO tools out there, like ClearScope, which are designed to make the process of optimizing content even easier for everyone.
ClearScope could be a great tool for your business as it helps you create content that is deemed as more relevant and comprehensive on search engines. To ensure that your content is reaching customers, it needs to appear on the first pages of search results, and the words you use within this content are a key player in ensuring this happens.
With this computer software, data is collected to show you how competitors have optimized their content which could show what you have been missing in yours. ClearScope will identify and provide suggestions of keywords that you can add to your content to improve the SEO, ensuring that a wide range of customer types will see your work.
Businesses can create and save their work onto ClearScope to ensure that it is optimized fully.
This software is made to be simple and easy to use for any content marketer, which can offer a lot of value in this industry when SEO is made even more difficult to reach every day. While the price is high, the fact that ClearScope allows you to create optimized content based on data from your competitors and makes it easy to rank high in search engine results is not something to ignore.
If you want to create better content, you need to make sure it is relevant and readable, and ClearScope can help with both of these factors. 
ClearScope Pros & Cons
The advantages of ClearScope are:
Simple user interface which is easy to use
Aids the keyword research process
Create useful content that addresses search intent
Integration with wordpress and google docs plugin
The disadvantages of ClearScope are:
Keyword search tool has limited data
Expensive compared to some other keyword research tools.
Clearscope Alternatives
From our research here are the best ClearScope alternatives:
Check out our comprehensive reviews on the Best Content Optimisation SAAS Tools in August 2022.
Summary
Clearscope helps you to write more comprehensive for your website but at the prices, we feel MarketMuse and Surfer SEO better value for money.
Clearscope is a great content tool for creating content briefs and outlining what your SEO content writers should cover in their content creation.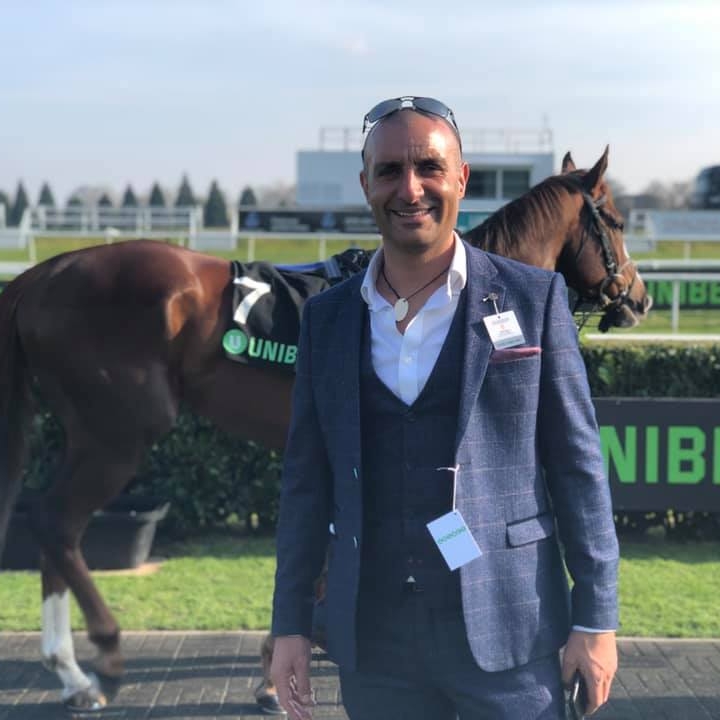 Digital Nomad
I'm a full-blown Search Engine Optimization specialist earning the majority of my income from SEO-focused endeavours, including affiliate marketing, lead generation, as well as SEO services. Love travelling the world networking while working on my laptop. Life is a perception of your own reality. You have no excuses and should be making memories every single day.
Recommended Story For You :