Are you a UK tradesman that is struggling to bring in a consistent flow of enquiries right now?
Thinking Checkatrade might be the answer to all your problems?
You might have tried making posts on Facebook, attending network events or even purchasing low quality leads from vendors that sell you multiple companies.
You are wasting hard earned money right now, time and potentially putting your business in a state where it can't grow to the next level as compared to your competition- these might be doing a great job at making money.
If this is you then it's not your fault.
In this Checkatrade review, we will explain whether Check a trade is worth it or there are better alternatives?
Is Checkatrade Worth It?
Checkatrade is a great trade directory to help your business gain more exposure.
It helps to establish a company as trustworthy professionals, and essentially works as a form of online reputation management.
We believe checkatrade to be one of the best tradesman websites in the United Kingdom.
BUT we do feel if you are looking for a consistent flow of quality enquiries you should check out the UK Lead Generation 2022 offer for companies looking to grow their business.
Is Check a trade the Best Option for Tradespeople?
As a UK tradesperson, you may find it particularly hard to get your business in front of the perfect customers.
The amount of work can dry up every so often, and to be honest you can never completely rely on word of mouth which is traditionally what tradies thrived on.
Now though, things have changed and there are many services attempting to bridge the gap between likely customers and businesses.
Since the creation of Yellow Pages, services like Check A Trade are attempting to help bring people together.
Customers can use online business directories to find companies who are trustworthy experts in their field, that can complete a service they require to perfection.
The main question though – is Check a trade actually worth it?
What would be in it for the standard builder or plumber that is trying to increase their workload?
I'll be taking a look at everything there is to know on Checkatrade and why it may or may not be the best alternative to Rated People out there now.
What is Check a trade?
Checkatrade is an online database used for finding tradespeople in the UK- and it's not full of rogue traders!
Alternatively, if you are a tradesperson, Checkatrade is used to list your services to reach possible customers.
Regardless of your trade companies, if you are a builder, plumber, joiner, roofer, electrician or otherwise, you'll find it relatively easy to get set up and connect with others that have joined Checkatrade and list yourself to be a company registered.
In summary, Checkatrade's goal is to assist customers in checking a tradesperson to analyse whether they are reliable and positively rated or not.
They also help by providing information including if they have public liability insurance and what they can offer as a business.
Check a trade is very comparable to Yellow Pages/Yell.com as members pay a fee to receive a premium listing and appeal to the right potential customers.
You may have also heard of similar services such as Rated People. Rated People is another directory website that also aims to put businesses in front of people.
The majority of reviews that Check a trade receives are positive, so we decided to take a closer look at the service you are actually getting.
Checkatrade Best Features
Before signing up, it's important to consider the features you will receive from your payment.
At present, the Checkatrade website lets you register a business for free. Although this might change in future, so it's important to keep one eye on the terms and conditions.
If for some reason you don't have your own website or a Google listing for your company, Checkatrade could be a good start to get you a foot into the digital world.
Checkatrade has a few benefits including;
Leaflet distribution
Full company/tradesperson listing
Marketing materials
Telephone review stats
Ability to receive direct reviews
Information on trading standards
How Do People Find Checkatrade?
Checkatrade prides itself on the ideology that it only shares unbiased, trustworthy reviews. Many people find a review helpful to establish whether they want to work with a company, if you find you find a review helpful in this way you should look into the Google reviews as reviews and public feedback ensure you're in good hands. The vast majority of reviews found recently have had excellent service.
All ratings and reviews of tradespeople are verified, meaning that they immediately split themselves from many competing sites that allow anyone and everyone to post reviews without going through any checks.
Possible customers can actually find a local tradesperson through Checkatrade through a simple Google Search in their location.
Checkatrade's online advertising isn't immaculate and I think it would be easy for a lead generation supplier to outmuscle them in providing enquiries.
They have a good, trustworthy relationship with both the tradies who use them to list their site, and also the people looking for these businesses.
Checkatrade normally receives around 500,000 clicks a month. That's a great amount and it competes very well against competitors such as Rated People.
It's likely that if you are searching for traders or any related services, you will come across Checkatrade.
How Much Does a Checkatrade Listing Cost?
A Checkatrade listing is free for the most part. But there is a method of receiving more profile features and job support through a premium membership fee.
Depending on the level of membership you choose, the fee you pay may increase. Members can expect to pay from £69.99 plus VAT to £119.99 plus VAT for the upper-tier membership.
Other directory websites' prices may vary, but I think Checkatrade definitely offers the best value when looking at the quality of posts you get and the reach of your advertisement listing.
Over the last few years, I've seen quite a bit of discussion on Checkatrade's prices, so I wouldn't be surprised to see it change again. Keep an eye on what people have to say about their service too, many people that joined Checkatrade membership have stated that they have a reasonable price.
How much is checkatrade a year?
Checkatrade costs on average £600 per year.
The £600 annual subscription is cheaper than the monthly subscription of £60 a month.
There are additional costs to be listed in the Checkatrade publications and leaflets, which will bring the costs of your subscription closer to £1000.
Should I Join If I Have Enough Work Right Now?
I think you should definitely join Checkatrade regardless of your work situation. Their free listings can only help a business and have no way of diminishing your service.
In fact, adding your website to directories will only help you in establishing your service. You will still receive reviews through word of mouth that can help lead to jobs in the long run.
If you are stacked out at present, I don't think you should spend money on a premium listing. However, in the future, if work ever drops off it could definitely be worth a look into.
As a tradesman, it's important to keep your flow of work constant. To do this you'll either need to promote your business online or use some form of lead generation that can help you to gain enough reviews and make money.
We offer an extremely trustworthy lead gen service in which we can provide constant leads on a no-win-no-fee basis.
How Does Checkatrade Work?
Checkatrade rightly operates a very strict policy in regards to vetting possible members.
They will run an in-depth background check to make sure that you are fully suited for the listing and will conduct an interview.
One of Checkatrade's main selling points is that they can confidently say that they give unbiased opinions and that no tradespeople are unfairly preferred to others.
In summary, if you can't prove to Checkatrade that you are trustworthy and reliable, you won't get the chance to prove that to Checkatrade's customers.
What Does the Background Check Involve?
Background checks at Checkatrade include the following;
Proof of public liability insurance
A full credit check
Full proof of trading address
A full photo ID
Five references
Proof of legal right to operate your business
Proof of your qualification
Checkatrade requires you to formally agree to their code of conduct and you must also complete a full interview. On top of this, you can expect a full background check into your corporate or trading history.
If you lack any of the above, don't even try to sign up with the site. You will more than likely see your application rejected immediately and that will not look good.
If you are unsure on whether you would like to join and still wish to know more about Checkatrade's membership controls that are in place, I would definitely recommend getting in touch with them directly.
Many people dislike Checkatrade's in-depth background checks but in my opinion, any qualified company or tradesperson with nothing to hide has many reasons to submit all their information.
Is it Easy to Leave Checkatrade?
I think it's quite easy to leave Checkatrade as a trader.
If you want to terminate your contract and remove any listings or posts on their advertisement board, you must give the company some warning.
You will be locked into the 12-month contract term if you decide to set up as a full member with advertisement posts and reviews.
On their terms and conditions, Checkatrade state that you will be required to provide written notice if you wish to leave. Different cases may require different notice periods as there are a few reasons why a tradesperson may want to leave.
Is Checkatrade Reliable?
Checkatrade was created in 1998 and since then, they have received many awards. These awards have been earned through what both customers and tradespeople have had to say over the years.
In 2018, Checkatrade won the Online Trade Directory of the year. This apparently boosted the brand and put it way ahead of other directories.
If you own a business or are looking for a company for a service, Checkatrade can ensure reliability and trust due to its intensive background checks.
Can They Get Fake Reviews?
Through unhappy customer reviews, some people claim that Checkatrade's review system is unfair.
Checkatrade receives good support in this area as their process for allowing reviews and ratings from customers are just as thorough as the checks that they complete for companies and tradespeople.
Because of this, it is highly unlikely that you will stumble upon a fake review on job posts, however, there can be occasional tradesmen fake negative reviews. Checkatrade stands apart from competitor directory sites due to its highly intensive application process.
What do Checkatrade's Customers Say?
Checkatrade has a brilliant reputation on Trustpilot, which I believe to be the most reliable source of business feedback. Ranking at a solid 4.7 out of 5 with over 12,000 different verified ratings and reviews, I believe the number speak for themselves and make Checkatrade a trustworthy choice.
If you want that added confidence before choosing to sign up, I'd definitely suggest taking a look through the feedback to find out that this is a site that will be able to pull in paying customers that recommend checkatrade.
Although it's great that Checkatrade has a very positive review percentage, you also should be thinking about what tradespeople think of Checkatrade.
What are the tradesman Checkatrade reviews saying?
The reviews from tradesmen are more balanced than customer reviews. Tradespeople generally give Checkatrade favourable ratings with an average of 3 out of 5 stars- so, normally is is more positive than a negative reviews.
It's worth taking these reviews with a pinch of salt as the score only truly represents fewer than 200 unique reviews. This is also relevant to customer reviews too.
Many trusted tradespeople have had good reviews with a positive experience from a real customer to prove they're good tradesmen and not cowboy builders.
Is Check a trade here to stay?
Even during COVID-19, Checktrade's customer search volume and customer interest in Checkatrade has been constant and the company themselves have gone a long way to ensure that they remain relevant.
I think it's pretty clear that Checkatrade will be here for the long run. They have a clear audience and will be serving plenty of customers and tradespeople for a long time.
Checkatrade Alternatives
There are many ways out there to get a job or promote your business. Although Checkatrade happens to be one of the UK's biggest sites head to when they want to leave feedback, there are many alternatives that also offer a similar service.
Checkatrade may have been around for longer, however, it's definitely worth a comparison when looking at some of the more popular players in the game.
Checkatrade vs Rated People
I have mentioned Rated People a few times in this review. They are established as one of the biggest competitors for Checkatrade.
Rated People is very different in comparison to Checkatrade based solely on their checks. You can only leave a review when you have successfully overseen a job.
The membership and premium fees work very differently on Rated People. You can pay for leads after leads as and when, and the monthly pricing system also appeals heavily to a much more wider market.
I believe both services are very different from one another. They both use different methods of promoting tradespeople to likely customers.
Checkatrade vs My Builder
My Builder uses a unique matching system, making it different to both Checkatrade and Rated People entirely.
You can list a specific job on the site and receive interest via responses and replies from registered users. You can leave reviews and opinions on services privately, but can view all details of a service.
Checkatrade vs Trustatrader
Trustatrader is another direct competitor to Checkatrade that follows a similar structure to Rated People.
Trustatrader follows a more exclusive system in regards to job listings and profile listings. Although there are a great amount of tradies on Trustatrader, it has a competitive limit on the number of registrants per area.
So traders may be put on a list and asked to wait before they can begin posting services and jobs, or begin taking new jobs on.
Final Thoughts
Checkatrade is voted one of the best tradesman websites in the UK.
But for your investment, you might be better outsourcing the work to a specialist lead generation agency in the UK.
Related Lead Generation Posts
Check out all the lead generation posts from the FatRank team: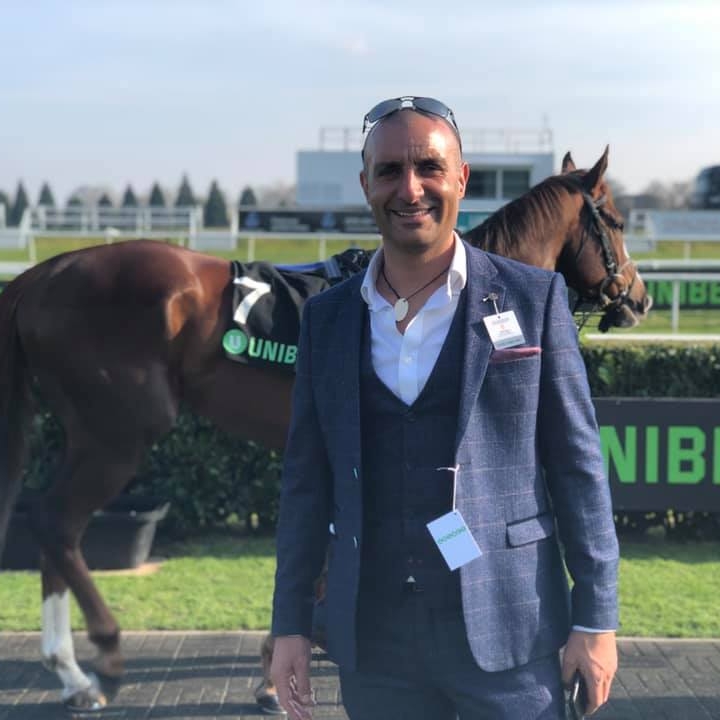 Digital Nomad
I'm a full-blown Search Engine Optimization specialist earning the majority of my income from SEO-focused endeavours, including affiliate marketing, lead generation, as well as SEO services. Love travelling the world networking while working on my laptop. Life is a perception of your own reality. You have no excuses and should be making memories every single day.
Recommended Story For You :