Welcome to an in-depth look into the various techniques of advanced blog commenting. Before we get started, its worth me clarifying that when properly applied, blog commenting is not a spammy technique, and yes it is still great for ranking in the SERPs.
Despite this, blog commenting will only produce amazing results if done the right ways, and in this blog, we delve deeper into some key facts and techniques involved when looking to deploy this link building campaign. Here are some reasons why blog commenting needs to be part of your SEO strategy:
Establish Relationships by discussing the topic of the article
Generate traffic if you choose articles relevant to your industry and leave a valuable comment
Builds brand awareness adding value constantly in niche relevant blogging platforms
Offers a range of IP diversity in your link profile
You can do a variation on anchor text to improve your link profile stats
Find a nice mix of blogs that some offer nofollow and others dofollow back links which is great for diverse link profile
High quality backlinks created from niche relevant websites (help topical trust)
Link juice passed if you select high PA page with low outbound back links (OBL)
Thinking about commenting on blogs? Let's find out a bit more about the benefits of blog comments…
Best Practices When Carrying out Blog Commenting
Before we get into things, I'll quickly make you aware that there is no individual best technique method when it comes to niche relevant blog comments and the reason for this is simply because if I was to say a sole master tip then every SEO agency will rinse and repeat this excessively meaning the outbound back links on this would skyrocket and therefore each of these would become less quality in value.
Below is going to be several different SEO Blog Commenting techniques for you to test out and remember it is trying to find the niche relevance articles, with high PA metrics and low out bound back links.
What does Google think about Blog Commenting
Google is trying their best to combat link farms, manipulative link profiles and many SEO gurus in the past all spammed their websites with niche relevant blog comments which got this type of link building strategy a bad name.
This was from using tools like scrapebox and GSA to run 24/7 posting generic spammy comments so obviously google detected this and combatted it with penalties BUT that does not mean blog commenting is spammy. In fact here shows Matt Cutts (Google employee) explaining that if carried out in the right way it is good to do this:-
Drive Targeted Traffic with Blog Comments 
If you come across blog posts which relate to your site, blog comments are definitely a great way forward.
One of the best factors of high quality blog commenting is the ability to drive traffic to your site from it. Although it is very important you carry it out correctly.
Simply leave a comment in the comment section saying 'Great Article' is not going to convince another reader of that particular article to want to click through to your site. This could be potentially a valuable customer to you because presumably, it will be on a topic related property.
Think outside the box, what you would do if you saw an amazing blog comment that added more value to the information and was insightful?
Go above and beyond adding extra content so that those potential customers are convinced they need to check out who you are, what you do and how you do it. Brian Dean here on this link explains some awesome tactics on how to generate traffic to your own properties and I definitely recommend watching the video because it gives great insights into using Feedly as a content management system, alltop to search for topic relevance content and followerwonk to find influencers on twitter who more than likely will be connected to blogging platforms.
Hidden Link Method
The hidden link method is an incredibly interesting topic of discussion and one that will certainly divide opinions. This sneaky tactic involves inserting your link as a line of code that will be visible to Google. However, it will be completely hidden from the human eye (that is unless you view the page source).
This sly technique can be an absolute life saver when it comes to high PR blog commenting. Many blogs/sites will have strict policies about not including links in the comments. They'll state something along the lines of "Any use of an outbound link on an article comment will lead to termination of your comment post".
The great thing with this technique is that unless the owner of the blog checks the page source of that particular page for links (which is highly unlikely) they have absolutely no idea that you've entered a link with your comment.
This ensures that your comment will remain on the page, whilst also getting a link back to your site that only you know about. Pretty cool, right? The piece of coding you'll need to enter to test this strategy looks like this:
<a href="www.localhost:8080″></a>
This is a technique that people aren't familiar with, or just don't think about applying for their blog commenting campaigns. It doesn't always work for every blogging platform or website. However there's absolutely no harm in trying it, and if it does work, happy days!
Google Search Engine
Another way of sourcing high quality niche relevant blog comments is by simply using a google search engine string. It is key to make sure you always check the OBL is low on the site, however for this technique you want to enter similar search to the examples below, but obviously with the niche of your choice. I will use sport as an example:-
"site:dailymail.co.uk sports comment" – this will pull any content that has the words "sport" and "comment". The reason comment is good to have in the equation is that will bring pages that has wording like 'submit comment' or 'please leave a comment' or 'post a comment' etc. The good thing with adding "site:dailymail.co.uk" is it will bring an authority website that you would love to have links from. But again you can vary this to your particular niche and you will personally know what the authority websites are in your niche
sport "no comments posted yet" or "be the first to comment" – this example is amazing because allows you to show web pages to do with your niche that has zero comments yet submitted because the lower the outbound back links the better
"powered by blogger" + "Post a Comment" OR "Subscribe to Post Comments" + niche
"CommentLuv Enabled" OR "Enable CommentLuv" + niche
You can add various combinations to this search type to completely customise and personalise the results to your liking. If you have any other great google search engine phrases then please leave a comment at the end of this article. Once I have tested this out then if good information I will add it into here.
When doing your search engine string then a few top tips is to go onto search tools > any time > past month so it brings up the latest web pages because it is always best to try and leave a comment first on articles to get more juice as your link is placed higher up the page.
Also when doing this it is advised to go into the settings cog and click onto search settings > never show instant results and then move the amount to 50 which will then in google create your search to show 50 results in the SERPs and this saves you time clicking through the pages.
CommentLUV
Here is a great article which explains the best techniques on utilising commentluv for blog commenting and in this link it shows you how to generate a list of web pages into excel and monitor the comments you have submitted.
If you follow the 5 steps on commentluv blog commenting then this is personally my top method. You get both a nofollow link back to your home page and then a dofollow high pr backlink to the latest blog post.
A mix of dofollow blogs and nofollow blog comments will be great for your site.
Google Alerts
Using Google Alerts is essential to keeping on top of your competition and the latest news. Setting up your main keywords as google alerts to send you an email everyday is awesome. This is because it keeps you on top of all the latest news.
When receiving the news articles this is the perfect bait for you to start leaving comments. It will be niche relevant URLs for you to start engaging with. Prospecting through google alerts for blog comments is one of the best methods. It is great as gentle reminders each day on the email to add some comments to build up your page authority.
If you are unfamiliar with google alerts then you really need to read this article from search engine journal which explains the SEO benefits of using it for various SEO link building techniques and the guidance on there for set up and implementing strategies is great.
Disqus
While SEO should never be the ultimate goal of an active blog commenting community, it is a nice side effect. Disqus has demonstrated that people spend more time on pages where Disqus is installed according to this link. This translates into more page views and more comments. This keeps pages fresh and gives search engines more data to crawl.
Disqus has worked closely with search engines, including Google, to ensure it is crawlable. Although ultimately, indexing is out of Disqus' hands. Saying that there is always the option to sync comments locally to show in the HTML of the page.
While Disqus implements the necessary functionality for Google to crawl comments, indexing comments is at Google's discretion. As Disqus pops onto the pages as javascript then there are many discussions about whether it is worthwhile for SEO. You can use blog commenting as backlinks but on the flipside, it does a large community which could drive traffic.
So to answer your questions on Disqus then Google can index the comments. This either requires special server-side setup or relying on Google only which can index dynamically loaded content. The surest way of indexing Disqus is rendering comments server-side (e.g. using the Disqus / WordPress integration).
This requires more complex backend configuration and will need paid API quota for high volume sites. It does, however, work with all search engines.
The other way it can be indexed is when a search engine crawler loads the javascript-based content on the page. Matt Cutts, head of Google's Webspam team, has tweeted publicly about this.
It's unclear which other search engines, if any, also index dynamic content in the same way. This may not always be reliable with Google and probably doesn't work at all with any other search engines according to many Q&A forums.
Akismet and WordPress
So to start things off, I felt it would be important to briefly explain the role of Akismet. We'll also discuss the problems it can cause for those trying to kick start their blog comments on WordPress blogs. So for those who are unfamiliar with Akisment, its basically a very popular, free WordPress plug in. It protects its blogs from receiving spam comments.
At this point, you might be thinking "Well that's fine, I'll simply not add links in the comments I post". But unfortunately, it's not as simple as that.
Akismet has a knack of being so protective over its blogs, that it will barely allow any comment in. And seeing as thousands upon thousands of WordPress blogging platforms have this plugin installed. This makes blog commenting a very challenging practice on WP hosted sites.
Ana Hoffman summed the Akisment situation up brilliantly in her blog post fittingly titled Die Akismet Die, where she explains the problem with the plug-in in further detail as well as presenting a few examples.
Despite the annoyance that Akismet causes for us SEOs, it might surprise you to hear that these annoyances may actually be a bit of a blessing in disguise. Think about it, if the majority of WordPress websites have Akismet installed, then the majority of SEOs will stay well away from WordPress blog commenting in SEO 2018.
If you look around carefully you should be able to find some WordPress sites without the Akismet plug-in. Barely anyone will be utilising these comments sections for SEO, allowing you to get one step ahead of the game. You can pick up some niche relevant blog comments without the dilution of other peoples links.
Is this the best way of obtaining high PR niche relevant blog comments? Of course not. This process will likely take a lot long longer than finding a blog comment anywhere else. You'll spend a lot of time posting comments that Akismet will later remove. However, there could be some real hidden gems by giving this a go.
You can check whether a website is running the Akismet plugin simply by clicking 'view source code' of the page. If it shows in the header then they are using it and if you can't find it then they don't.
Done For You Services
Although the blog commenting is crucial through 2018 then you really need to understand the algorithm. See the reasoning why with regards to link type diversity, anchor text diversity and IP diversity.
You can damage your link profile if you do not understand this and for that reason if you are a beginner or not completely familiar with backlink profiles or do not have the time to do this strategy properly we strongly recommend a done for you service by COMMENT MONSTER at
Comment Monster sources the highest quality PA and PR webpages that are niche relevant. You can leave comments on the articles which not only get approved by the authors but actually add value to the information shared.
They will not be the cheapest gig online as you can purchase 20,000 niche relevant blog comments by bots on Fiverr. However, they certainly will be the best value on the internet. Don't catch yourself in buying spammy backlinks but buy from reputable companies that offer the best services.
The conclusion to SEO Blog Commenting
Above are many various ways and strategies how you can complete doing this in 2018. Stay one step ahead of your competitors and get your brand in front of as many potential clients as possible. Remember it is not just for the link juice or backlink you are solely doing this. But when done manually you can implement it to gain company exposure and link juice to your website.
I want to finish off by making sure that when searching for the webpages you have the mozbar switched on. Do this so you can check the PR, page authority and domain authority of the URLs. Just so you can start on the webpages with the better metrics and finally the OBL (outbound links) of the URL is very important. If you find a great webpage but it has over 100 outbound backlinks then the likelihood is it has been spammed. You do not want to start receiving links from places with bad neighbourhood metrics. This will have negative effects on your rankings.
Time is the most marketing and SEO agencies biggest headache. For this reason, blog commenting goes to the bottom of the pile of things to complete. For this reason, the done for you service by comment monster is certainly a great option for you and as this offers true value for money we believe for many this could be the most viable option.
I would love for you to leave comments on this with any extra added value content you can think of. I can add this to the advanced guide and also your feedback on it would be great. Be kind because I understand the design of the article is not great with being broken up with fancy images. But I just wanted to deliver all the content and guides instead of it looking pretty.
Have a great 2018 and hopefully through networking get to see many of you at events or meet ups this year.
All Link Building Related Posts
Check out the in-depth list of link building blog posts.
The full list shows the various backlink strategies for ranking higher in Google SERPs.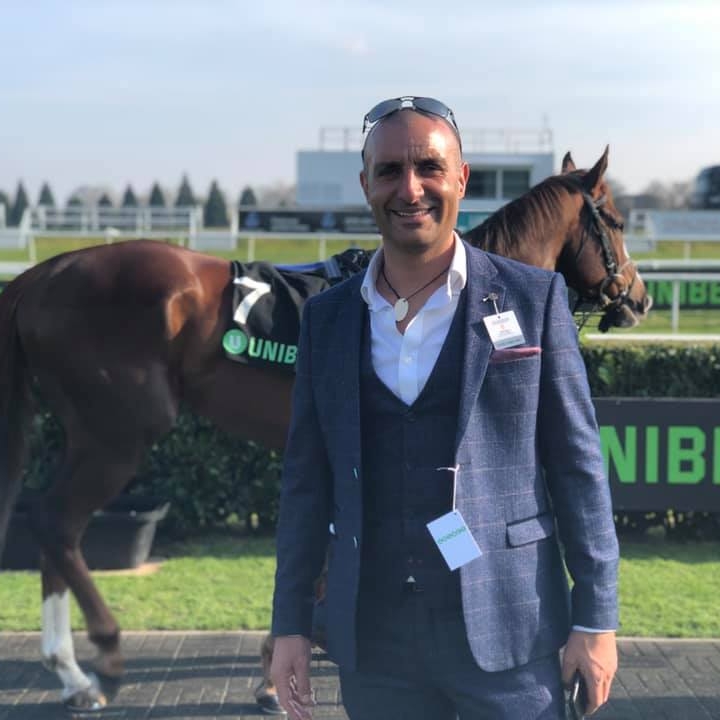 Digital Nomad
I'm a full-blown Search Engine Optimization specialist earning the majority of my income from SEO-focused endeavours, including affiliate marketing, lead generation, as well as SEO services. Love travelling the world networking while working on my laptop. Life is a perception of your own reality. You have no excuses and should be making memories every single day.
Recommended Story For You :