Maybe you have spotted some bad backlinks in an SEO tool such as SEMRush, Majestic, Moz, Link Research Tools, or Ahrefs?
Unnatural links linking to your site can cause an algorithmic penalty.
Backlink Doctor provides professional Link Audits and removal of Google Manual Actions. The team at Backlink Doctor has audited thousands of websites and recovered many websites from huge traffic drops in Google organic search.
In our Backlink Doctor guide, we explain the need to be proactive and not reactive when it comes to keeping your backlink safe and away from Google penalties.
Who Are Backlink Doctor?
Backlink Doctor is a young innovative professional Link Audit company who have combined forces with some of the worlds best disavow individuals.
The biggest disavow specialist in the world according to LRT-certified specialists is Rick Lomas and he is the driving force behind Backlink Doctor.
The difference is now the specialist link audit services not only remove toxic backlinks but also provide audits on how to recover after a disavowed file is submitted.
The Backlink Doctor team is all UK based and is carrying out backlink audits globally in all foreign languages.
Why Choose Backlink Doctor For A Link Audit?
The main reason to decide to have your link audit carried out by Backlink Doctor is because they are arguably the best link audit business in the world today.
Backlink Doctor don't cut corners when it comes to what they offer in their link audits, from manually analysing each and every one of your backlinks to using all of the best tools on the market, this company go above and beyond to ensure your link audit is as thorough as it needs to be.
How Backlink Doctor Deal With Unnatural Links
As we know, having unnatural backlinks can seriously effect a website's rankings in the SERPs, and enough of these links can even land website owners in partial or full Google penalties too.
Whilst it's all well and good knowing this, many are actually curious as to how Backlink Doctor are able to detect these links on people's sites, and how to remove them.
To put it bluntly, Backlink Doctor's process wasn't built in a day. Their team have spent the best part of the last decade learning everything there is to know about backlinks, from which links pass power and relevance, to which have a detrimental effect on websites.
Their knowledge, coupled with extensive use of the most powerful and expensive backlink analysis tools on the market, enable their team to work through their clients' backlink profiles manually, putting each link through a strenuous 12-step vetting process to determine the quality of each and every link to your website.
After this process is fully completed, Backlink Doctor will be able to provide you with a detailed report of each of your harmful and potentially dangerous links, all tagged up with descriptions of what makes them backlinks worth disavowing.
What Tools Do Backlink Doctor Use?
Backlink Doctor are known for being one of the only link audit companies to use all of the major link auditing tools as part of their method, including Semrush, Ahrefs, Majestic SEO, Moz and of course Link Research Tools.
By doing this, Backlink Doctor ensure that all of your links are properly analysed, and from years of experience working with sites of all sizes and niches, Backlink Doctor are able offer the most complete service in thee link audit industry.
Other rival companies will often only use one of these tools above, and automate their process of vetting the links. This can be a real problem, as dangerous and spammy links are more than often missed out by these companies.
How Much Is A Link Audit From Backlink Doctor?
The average costs of a link audit from Backlink Doctor are 2k to 65k.
The price is determined by the number of backlinks pointing to your website and the volume of referring domains.
Get in touch today to get a quote from the Backlink Doctor team.
What Influences The Cost of a Link Audit?
The main factor that influences the cost of a link audit from Backlink Doctor will be the sheer size of your website.
This is because the bigger the site, the more backlinks you'll tend to have.
When a site has an extensive amount of links, Backlink Doctor must work through these manually to determine each link's quality. Naturally, there is then more work involved for their company to deliver complete report.
What Guarantee Is Available From Backlink Doctor?
No company can guarantee the removal of Google Manual Actions, but the Backlink Doctor expertise gives websites the best chances of recovery.
What sets Backlink Doctor apart from all competition is the additional work offered to help websites recover from Google penalties.
The Backlink Doctor audit services offered are:
Summary
The team at FatRank strongly recommends a quarterly link audit service to keep your toxicity levels below a threshold to not be penalised.
Every backlink profile has a toxicity threshold which varies depending on the competition and industry.
Do you even know what your toxicity level is for your niche? As you should know this if acquiring backlinks.
All Disavow Toxic Backlink Related Posts
Check out the in-depth list of related posts to disavowing toxic backlinks.
The list of articles shows everything you need to know about removing dangerous backlinks that could be penalizing your website in April 2023.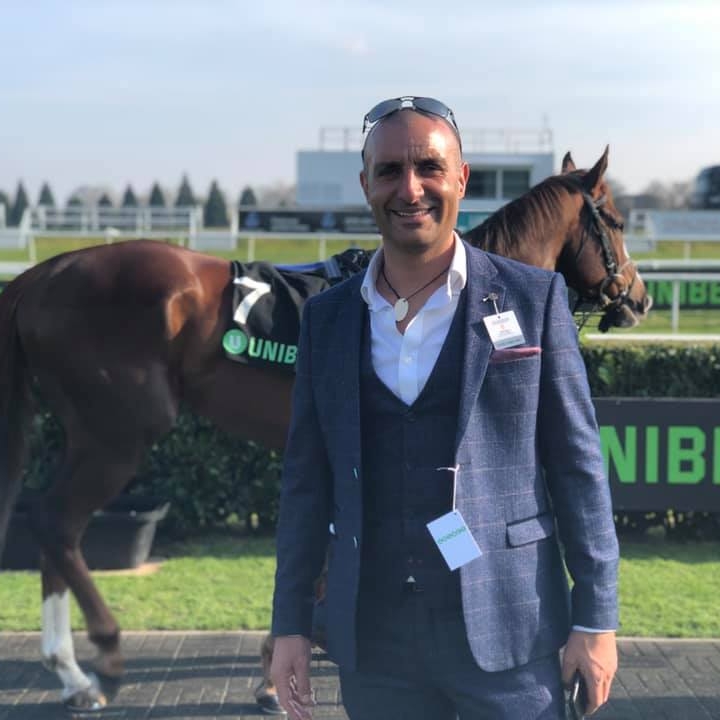 Digital Nomad
I'm a full-blown Search Engine Optimization specialist earning the majority of my income from SEO-focused endeavours, including affiliate marketing, lead generation, as well as SEO services. Love travelling the world networking while working on my laptop. Life is a perception of your own reality. You have no excuses and should be making memories every single day.
Recommended Story For You :