There will always be a place in marketing for human copywriters.
But as the machine learning robots improve you need to look at an AI Copywriting Tool to save you time and money.
What are the best Best AI Copywriting Tools in August 2022?
Is there any free AI content generator?
Can a unique content generator online help you drive more traffic from higher rankings in Google?
Disclosure – AI-powered copywriting is only going to get better in time. Instead of fighting against why human writers are better than robots, the biggest entrepreneurs are finding ways to integrate these artificial intelligence tools into their SEO strategies.
In this ultimate guide, we will cover all the best AI copywriting software solutions you have to grow your websites in search engines.
Best AI Copywriting Tools
From our research here are the best AI copywriting tools in August 2022.
Page Rewriter
The new GPT-3 Content Tool Page Rewriter is a SaaS tool with amazing features.
Check out our full Page Rewriter Review for full details on the technical information of the tool.
You will not want to miss in the review how we can quickly create content briefs for new articles to be written.
The benefits of using PageRewriter.com are:
Save Time scaling content briefs
Ability to write long-form content
Prevents Writer's Block
Brilliant for creating content re-writes on landing pages
Create thousands of supporting documents to build topical authority
Conversion.AI
Jarvis is the new SaaS generate content on www.conversion.ai that has taken the SEO communities by storm.
Market-leading SEO copywriters have voted ConversionAI to be in their top 5 tools to use alongside ahrefs, semrush, surferseo, and keyword cupid.
The GPT-3 AI technology is going to improve the copywriting industry forever.

The benefits of using conversionai are:
Prevents Writer's Block
Save Time scaling content briefs
Ability to write long-form content
Brilliant for create content re-writes, ads, blog ideas, blog intros, blog post, landing pages and social media posts
Create thousands of supporting documents to build topical authority
Integrates with Surfer SEO correlation tool
Jarvis's AI copywriting tool acts as an assistant to enhance the quality and quantity of your content production team.
I love this. Wow. This is going to disrupt the copywriting industry.
The SEOs who take advantage of the GPT3 Jarvis AI writing tool will see the biggest growth online.
Try Jarvis AI Powered Content Tool
Human writers will always be needed but allowing Conversion.AI to do the heavy lifting mean the humans can spend time optimizing and improving and generate content further.
GPT3 content is going to improve so now is the time to adapt and use it as your writing assistance to enhance your productivity.
CopyAI
CopyAI is like having a huge team of copywriters spoon-feeding you ideas and crafting copy that converts.
CopyAI typically focuses on digital ad copy as they create content through the automated copywriting software.
Starting typing a few words and CopyAI starts to autocomplete your sentences.
No more suffering from writer's block and a full-time writing assistant to assist you with a blog post.
There is a google chrome extension that integrates into Google Docs.
They look at product descriptions on Social media ads, Facebook ads, Google ads, blog ideas, blog content, and digital ads.
From as little as $35 per month, you can use CopyAI to create unlimited content.
Rytr AI Writer
Rytr is an AI writing assistant that generates high-quality content, in just a few seconds.
We tested the rytr.me AI tool thoroughly in our Rytr Review where we were able to scale blogs that ranked high in Google SERPs very fast.
If the owner Abhi Godara was able to partner up with SEO optimisation tools like marketmuse, surfer SEO or frase that would be a big step forward for the tool.
Kafkai
There is no scraping or spinning happening in the background.
Kafkai is a machine-learning algorithm that can write articles from scratch as a copywriting tool.
Cutting-edge technology for marketers and SEOs.
Since the very beginning of Search Engine Optimization, marketers have been looking for ways to get unique & quality content fast and cheap.
We need it for product descriptions, writing content, blog posts, PBNs, backlinks, and anything else that can satisfy search engines as well as reaching the target audience.
With a stream of unique content, you can build money-making affiliate sites and rank any website with your PBNs and other backlinks.
If you're not happy with the quality of the articles there is a 30-day money back guarantee.
So Kafkai is certainly an AI-powered tool we would recommend to trial.
Copysmith
If you are looking to create great content in a short space of time then Copysmith, the copywriting tool, might be the answer.
Powered by AI, Copysmith, the AI copywriting tool, will help you produce content at an unprecedented speed.
Copysmith offers four main pricing plans:
Basic
Growth
Pro
Enterprise
Copysmith creates an original article or blog post in a matter of seconds, which makes it a worthwhile marketing tool to be used in August 2022.
Its core AI function is combined with a user-friendly interface and uses GPT-3 technology.
WordAI
Technically a content spinning tool, WordAI creates new content for you by rewriting the original article through word changing.
You keep the meaning as it is, but the new article is completely different from the original one in terms of how the information is presented.
WordAI replaces every word in every sentence in your original article while making sure that the sentence still means the same in the end.
This is because it understands each word's meaning as well as how words in the sentence interact with each other.
It starts by reading and understanding the whole article before it spins it according to its understanding of the article.
The goal is to create an article that is the same as a human-written one.
It also creates eye-catching titles for your articles.
This tool is web-based and has API integration capacity. This allows you to access it whenever you are. You can also use its software and get the job done. All you need to do is enter the original content, click the Spin button, and you are handed the spun output designed for SEO use.
Headlime
Headlime's artificial intelligence can take your thoughts and turn them into words.
Writing copy is time-consuming and difficult but Headlime can save you tons of time so you can focus on what matters: your business.
Headlime automatically generates the best copy for your business or clients and leaves room for your personal touch.
Powered by GPT-3 from OpenAI it has deep topic understanding technology to write compelling content at scale.
The enterprise plan is $399 per month for unlimited usages so is quite expensive in comparison to CopyAI and ConversionAI.
AI Writer
AI Writer is all about providing unique content for your easy and quick use.
It can help you create articles and landing pages from scratch or re-write your current content.
AI Writer also gives you the option to get things automated.
It is equipped with an API, which lets you come up with your very own automated article writing software.
With some assistance from AI Writer's text generating ability, you can set up auto-blogging projects easily and quickly.
Writesonic
Formerly known as MagicFlow, Writesonic is a source of various AI-powered programs that help both startups and known companies with their marketing copy.
Using the GPT-3 language model, Writesonic has its very own Artificial Intelligence platform used for creating good-quality website content.
There's no better time than now to automate your copywriting. Now that you're not spending all your time writing, you can focus on other aspects of your business.
The business plan is $449 per month for unlimited usages so is quite expensive in comparison to CopyAI and ConversionAI.
Quillbot
Cut your writing time by more than half using copywriting tools like QuillBot.
The copywriting tool, QuillBot's paraphrasing tool is trusted by millions worldwide to rewrite sentences, paragraphs, or articles using state-of-the-art AI.
QuillBot is powered by advanced AI technology that utilizes natural language processing (NLP) to automatically create fantastic content.
The summarizer feature is amazing to help grab featured snippets as writes the content in a very concise manner which Google loves.
Anyword
When it comes to writing effective copy, Anyword is a huge time-saver.
Anyword AI employs Machine Learning and NLP Models that have been trained on tens of millions of successful ads and social media posts.
When the robots learn what success looks like they can create compelling ad copy to write text which converts.
Shortly AI
In the SEO communities many marketers like shortlyai because of the following:
AI-generated text output quality
Usable interface
AI writing experience
Flexibility and control of AI writing
Writing Speed and efficiency gained
Cost
ShortlyAI is a GPT-3 AI writer and is exceptional when paired with Frase.
ShortlyAI does not use credits. Generate as much text as you want — no sting like other AI writing tools when you burn credits on the text that isn't exactly what you wanted. And the best part is you can experiment without fear of burning through all your credits.
Snazzy AI
Get started with AI copywriting and supercharge your content workflow with the Snazzy AI copywriting software.
It has a freemium pricing package allowing content writers 5 article generations per day.
The growth plan is $25 per month for unlimited usages so is very cheap, but in comparison to CopyAI and ConversionAI it does not have the long form content creator most SEO content writers require.
Article Forge
We are living in the age of automation and when tools like Article Forge can automatically create unique content for your websites you can see while its a huge hit.
Article Forge copy snippets of content from your competitor's related articles but they do lack a compelling intro, body, and summary section.
Some content created from the copywriting software, Article Forge, is not related because it is generated from various articles scraped from the internet.
As sections are not relevant you really need an editor to spend time editing and tweaking these sections.
An amazing feature is it has the option to add relevant titles, images, and videos.
Copy Shark AI
Copyshark.ai uses the GPT3 technology so has the ability to automatically generate unique and human-like copy in seconds as an AI copywriting software.
It's like having your own team of writers working around the clock to create unlimited ad copy for you.
But as for long-form copy, it is lacking at present.
Hopefully, in time they improve the number of basic and advanced features.
At $39 per month is it competitively priced but lacks the volume of features compared to CopyAI and ConversionAI.
Popular Questions
What is Ai generator?
An AI generator takes existing content and rewrites a unique article.
The artificial intelligence content creation tools create new content that reads as a human has written it.
The AI-powered generators require short product descriptions that relates to your content and then begins to create unique content from machine learning models like GPT-3 technology.
Will AI replace copywriters?
Yes AI tools can replace copywriters in August 2022.
Sophisticated AI Content Tools can write a blog that sounds precisely like a human writer.
Copywriters will always be needed for the creativity and critical thinking content briefs.
Should We Use AI Copywriting Tools?
All businesses wanting to grow their online website presence should use AI Copywriting Tools.
AI Copywriting Tools are a game-changer for any business looking to increase its content output.
AI-powered content tools speed up the content creation process for you to create a higher volume of articles, which in turn helps you to rank for more keywords in Google search.
Marketing teams should be integrating the use of an ai tool to carry out the heavy lifting and allow human writers more time to convert customers and improve any content gaps.
GPT-3 AI Software
GPT-3 stands for Generative Pre-trained Transformer 3.
GPT-3 is an autoregressive language model that uses deep learning to produce human-like content.
Created by OpenAI it is part of a trend in NLP systems of pre-trained language representations.
The quality of the content generated by GPT-3 is so high that it is difficult to distinguish from that written by a human, which has both benefits and risks.
As technology progresses the GPT-3 improvements into GPT-4 will yield even better results in creating human-like text.
The Future For Content Marketers
AI content writers will never be perfect so there will always be a role for human writers in the writing process.
Instead of CEOs thinking they will replace human writers the plans for the future should be to train the team on utilising these tools for assistance.
Human writers can polish the content created and act as progressive optimisation editors.
The use of the Best AI Copywriting Software will save endless hours brainstorming and structuring content briefs.
As developers continue to improve the tools and release more powerful updates the artificial intelligence tools are a way of investing into the future.
Final Thoughts
If you purchase any of the Best AI Copywriting Software you are investing in the future of digital marketing.
All the artificial intelligence software are developing at a fast pace.
Upgrades from GPT-3 to GPT-4 or any other natural language processing models will create more human-like content creation than ever before.
Various content-generating AI tools and article spinning programs are in demand.
The users are increasingly looking for better and improved versions.
We will continuously update the top-rated list because the AI writing software might be improved further in August 2022.
Resources
Here are some amazing resources which helped in the research of this article: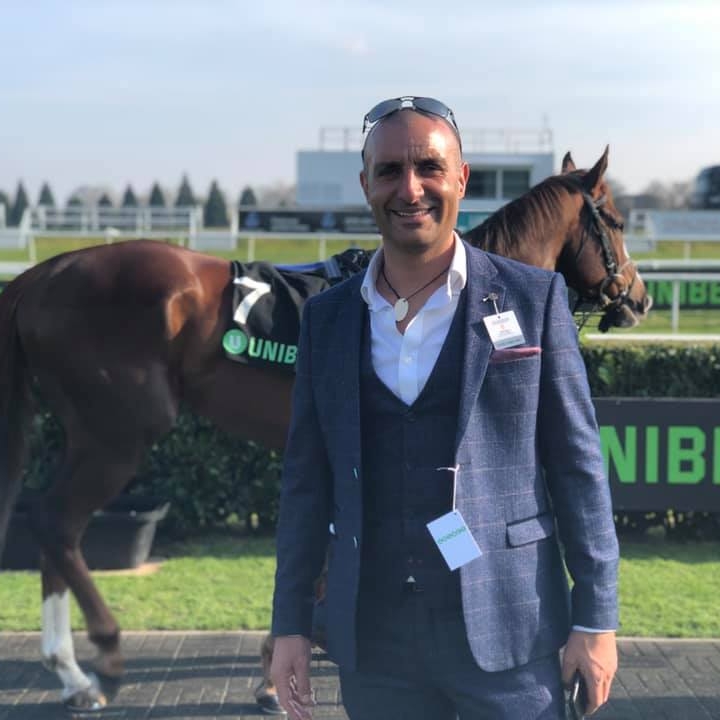 Digital Nomad
I'm a full-blown Search Engine Optimization specialist earning the majority of my income from SEO-focused endeavours, including affiliate marketing, lead generation, as well as SEO services. Love travelling the world networking while working on my laptop. Life is a perception of your own reality. You have no excuses and should be making memories every single day.
Recommended Story For You :