What is Reddit?
Reddit is a social news aggregation site where you can set up a personal or branded profile. The popular website www.reddit.com goes by the slogan, "The front page to the Internet." The name is a play on words for the phrase "I read it on Reddit". The huge domain can be a great source of getting traffic to your website. If you're trying to get traffic, you need to learn the basics of Reddit and its etiquette. The reason for this is because the users are ruthless and any spam you share will quickly be reported and downvoted.
If you share valuable links adding further information to users then this can help a lot for your SEO to your websites. However, Reddit SEO can be tricky because non-relevant or spammy content will receive downvotes so you need to make sure you do not try to spam users just for backlinks. The submissions with the most positive upvotes appear on the front page or the top of a category. The site organises content entries by areas of interest called "subreddits".
How To Use Reddit
Reddit's registered community members can submit content, such as text posts or direct links. Registered users can then vote submissions up or down to organise the posts and determine their position on the site's pages. Reddit users (known as Redditors) have the ability to vote on submissions and comments to increase or decrease their visibility, as well as submitting links and comments. Users can also create their own subreddit on a topic of their choosing, and interested users can add it to their front page by subscribing to it.
Using reddit.com is all about adding value to the visitors. Engaging and networking with like-minded people in your niche. TAKE ACTION now to engage, engage and carry on engaging more to build your karma points but more importantly to build real relationships. Redditors can be a tough bunch (and that is the reputation they have and why marketing on Reddit is not mainstream).
They even have subreddits created for spammers or annoying users that they cannot stand, simply to downvote and troll them. Getting the right mix of shares, adding value and commenting is key because if done wrong it has the potential to damage your online reputation.
Create Personalised Subreddits
Creating a personalised subreddit for your company is certainly going to add value when you place backlinks in the sidebar. Trying then to strengthen these subreddits with links and engagement will strengthen the SEO to your money site and hopefully, the engagement will drive visitors to your website.
There are millions of "Subreddits" which each hold a different community. They all share different kinds of content, have different rules and moderators. It's essentially a mini-forum for each Subreddit. Having these mini-forums make it easy for people reading or browsing reddit.com to go straight into the specific niche they want to look at. This could be news, shopping, music, funny videos or anything you can think of.
Reddit is an amazing tool which can really help boost your SEO efforts if you use it correctly. Always make sure you are adding genuine value to your specific topic. Users won't hesitate to downvote you if they think you're just using it to promote your company.
Any registered user who has maintained an account for 31 days or more may create a non-default subreddit. Building the age of your account is great because otherwise, it restricts you from making new subreddits. Also building up your profile with karma points gives your account more authority and trust.
Format with MultiReddit
Once you've found a few subreddits, you'll want to head back to the Reddit homepage. Then head to the left-hand side, look for "multireddits" and click the "create" button. Adding a multireddit pulls all the subreddits you would like to see into one feed. Having a multireddit means you can easily sort through the content you want to engage with relevant to your niche.
On your multireddit, you want to go to the "Top" button on your multireddit's nav bar. This will list the highest upvoted posts in all of the subreddits you've just found. You'll then have a clearer view of what kind of content makes it the top of these subreddits. You can also use these social platforms for a different approach to keyword research because with millions of people using Reddit you will find LSI keywords that the Google planner and SEMrush will not highlight for yourself.
Building Reddit Account Authority
You may be looking to build the authority of your Reddit profile. Many people also refer to this as building karma points. Redditors earn "post karma" and "comment karma" for submitting text posts, link posts, and comments. These will then accumulate as point values on their user profile. "Post karma" refers to karma points received from text and link posts, while "comment karma" refers to karma points received from comments. Building relationships in your community is vital and here is an article  on why you should be networking and generating interaction.
Karma reflects the quality of the content you have provided: the up votes or down votes that you get for your comments and posts compromise your "karma" count. More Reddit "karma" means that you are a trusted source and a healthy Reddit user (and not another brand spamming Reddit). There is extra value if you are posting links from an authoritative profile. This could make the difference in the links being no-follow to being do-follow. Watch this video about building your Reddit authority:
Reddit uses no follow tags as well as do follow ones. Whenever you post a new link, it is no-follow by default, but only if you use a new account. There is no definite answer for when you start to get do follow links. Although it is usually enough with 3-4 good links that get a few upvotes each. The current theory is that it is based on user karma, so go and contribute before you post your links!
Think of karma as social proof of your knowledge, and as we all know, social proof is effective! If lots of people like your posts, they must be good and trustworthy.
Why Use Reddit?
Reddit is a huge powerful site with a very high domain authority and trust. It is a great tier one branded account to bring freshness of links and traffic to your website. When content does well on Reddit, it is good for SEO. Redditors post the content they discover on Reddit to their social media accounts, blogs, YouTube channels, etc. If the post is a text post on Reddit, it can also rank high in search engines. This then leads to more referral traffic.
So if you want your content to do well on Reddit, bring value. All links submitted to Reddit start out as no follow links. Links on Reddit become "do follow" links after they receive a score of two or greater (score = upvotes – downvotes). So a random link submitted to Reddit provides little direct SEO value unless other users upvote it. Therefore it gives you all the more reason not to spam the channel. Instead be selective in your posts and create catching titles to gain upvotes. Adding good quality content will benefit you a lot more as other users are more likely to like it, and this gives you more trust.
How to Use Reddit For Marketing
It can be tricky to know exactly how to use Reddit for marketing your business. As previously mentioned, you will be able to place links to your site from your Reddit profile and posts. However, it's important to remember that the community are pretty strict when it comes to people using the platform for selfish promotion.
If your posts are purely advertising your own company with links back to your site, you can expect to get a lot of downvotes. Try to add genuine value to the site by answering questions and providing insightful information about your topic.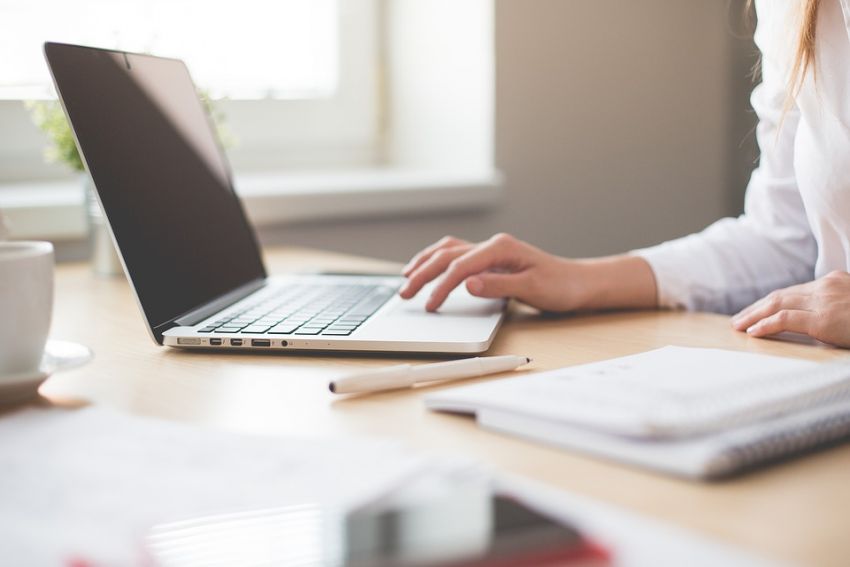 As well as placing links back to your site, there are other ways of using Reddit for marketing. For example, you could use it to find new content ideas by looking at the topics which relate to your industry. If there are common questions being asked, consider creating a post on your site to answer those questions. You could then share that on Reddit and hopefully get some engagement from it.
You can also use community posts to find new keywords which you may want to include on your website. See how users interact and which words they use to describe certain products or services in your industry. Using language on your site which lines up with your potential customers' language can help bring traffic to your website.
Roundup Of Reddit Actions
Using Reddit SEO can be a fantastic way to market your business. Make a plan and get to work. Start by listening to what people are saying and seeing what interests and engages them the most. When you can, chime in with a smart comment that adds value. Take a look at the above examples and see what you need to do to make the post work. This includes the title, the text, and the goal you have in mind. Complete these steps weekly:
Subscribe and take part in the subreddits that are most closely related to the niche that your brand is part of.
Create your own subreddits for your brand/products – build links to these URLs with PBNs, SAPE or other links.
DO NOT submit only links to your blog (Reddit only allows for 10% of your submissions to be from the same source).
DO NOT submit the same post or comment a bunch of times to multiple subreddits.
Be creative and share posts in subreddits that focus on images and videos (you could create funny gifs, memes etc).
DO NOT ask for upvotes or any other kind of vote manipulation.
Strengthen your profile for social proof by engaging with others, and then engaging some more to boost your account karma.
Pro Tip – Post full articles and attribute the source as opposed to just a link because gets more interaction.
Further Reading On Reddit Optimisation
Here is a great article explaining the fundamentals of Reddit ethical marketing.
When I read this blog then thought it summed up reddit.com perfectly so well worth a read.
As always the God Of SEO has a great marketing strategy here aimed at Reddit
The biggest SEO subreddit is –
This article has been written by myself on the flight home from a trip to Chang Mai. We went over to meet a load of digital nomads travelling the world while dominating affiliate and SEO services globally. The experience was superb for the networking and great fun. If anyone is interested in looking to become a digital nomad then read this article which explains the work, best locations and details on how to become a digital nomad.
All SEO Related Posts
Check out the in-depth list of SEO posts.
The full list shows the various SEO strategies to help your online marketing knowledge grow fast in July 2022.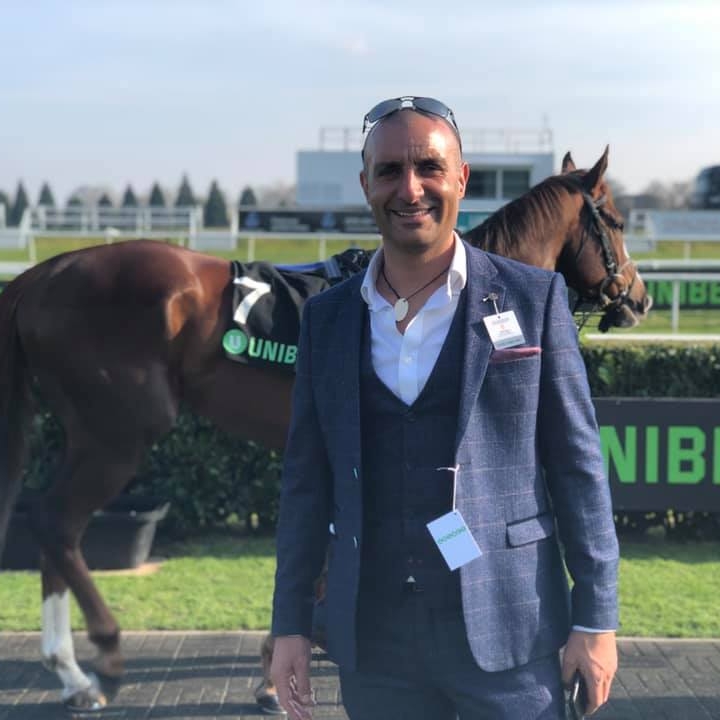 Digital Nomad
I'm a full-blown Search Engine Optimization specialist earning the majority of my income from SEO-focused endeavours, including affiliate marketing, lead generation, as well as SEO services. Love travelling the world networking while working on my laptop. Life is a perception of your own reality. You have no excuses and should be making memories every single day.
Recommended Story For You :