What is Accuranker?
In 2013, Henrik Jørgensen and Christian Pedersen developed a tool that would shake the competitive SEO industry a couple of years later.
They called it Accuranker.
Today, I sit here with a warm cup of coffee ready not only to review but also to demystify Accuranker to its core.
But first, the definition.
Accuranker is a cloud-based keyword rank tracking software that is vital for anyone running an SEO campaign.
It allows you to track keyword rankings and apply the results of the keyword ranking tool to your websites to encourage organic traffic from the search engines.
Accuranker is one of the best rank tracking tools on the market, keep reading to learn more about the SEO strategy that helps find important keywords.
Why have a keyword rank tracking tool?
Have you ever been in a situation where you keep putting out content after content on your website but just can't seem to break through?
Well, I've been there, and it's tough. The constant failure seems to squeeze the last bit of hope left in its unrelenting quest to get you to quit.
You see, the unfortunate reality is, no matter how stellar your work is, a person with mediocre content but with some knowledge in SEO might be able to outrank you.
While quality is still an important aspect of rankings, Google looks at several other factors, including specific keywords and keyword performance.
SEO tools like Accuranker provide such important data while also giving SEO professionals access to those who rank above you and competitors keywords.
Unlike other SEO tools and manual rank tracking software, you get fast, accurate, and updated data.
We'll begin this Accuranker review by first checking their sign-up process.
Signing up for Accuranker
The sign-up process for Accuranker is simple, so you can quickly get on your way to track ranking data.
All you'll need to do is head up to the pricing section through this link and choose your desired plan.
You will then enter your email address, after which you will receive an email requesting you to confirm your account.
The link provided will redirect you to the plan you picked.
Here you'll be required to fill in your company's information, contact information, address information, and payment information.
Currently, Accuranker offers two payment options:
Once done filling in the above information, all that will be left is going through the T&C and then paying.
Then, you can start to track keywords and use all the features this local SEO device includes.
Interface and Design
Accuranker is designed with a mix of dark and bright colours.
Although appearing in small pockets of the screen, this rank tracker's signature orange colour is vividly noticeable.
One thing that awakened my curiosity was the peculiar orange tiger, dubbed Grumpy, that seemed out of place.
Like Sherlock Holmes, I decided to investigate, and it seems the tiger was way more important than I thought. I'll get more into this later in the review.
Moving on, I found the interface of Accuranker quite friendly and easy for an SEO professional or amateur to use. I could manoeuvre around from section to section with ease and speed.
The keywords tab is where you can segment the data
It took me less than 10 minutes to do the setup for this SEO tool, and the keyword ranking was instantaneous.
Below is a screenshot from the Accuranker application.

Accuranker setup process
New Accuranker clients and SEO professionals are required first to add their domain. The process is easy and familiar to that you would encounter on other keyword tracking tools.
Adding domain
The add domain button is displayed in orange.
When you click it, you'll be required to fill in some details like your domain name, the display name, search location, and Google business name. The data provided here will help in the rank tracking process.
The search location filled in this process will act as your default but can be changed in the next section.
The Google business name helps Accuranker track local results. This comes in handy in cases where Google fails to include your website link on their search page.
By adding your business name, Accuranker will locate your domain on the search engine results page even in such a case.
You can add multiple domains to the up to date toll which allows you to rank data across various sectors, such as by client or targets.
This allows you to know exactly what you are looking at and easily track all your keywords.
Adding keywords
Once done with setting up your domain, you will be prompted to add the keywords you want to track to the keywords tab.
You can either add the keywords manually or import them from the Google search console.
While adding a keyword manually is still effective, I would advise connecting to your Google search console and importing from there. This will save you a great deal of time.
Next to the keywords box are other important information you will have to fill in.
They include the location you want your specific keyword to be tracked in; the devices, either desktop or mobile search engine; and the multiple search engines of which google and bing options will be displayed.
It is important to mention that, when you select both desktop and mobile, then each keyword you want to track will be counted as two. So if you were tracking say a keyword like 'Laptop', this would be counted as two, one for desktop and one for mobile – this can be adjusted in Google settings.
Now Accuranker will take the wheel and display all the keywords data you needed. You'll be able to view your current rank for the keywords, the number of searches for each keyword, the cost per click for each keyword, and the potential for every keyword.
The potential of a keyword simply means its ability to drive traffic to your site. Therefore, the data provided here is important for SEO campaigns.
When you head back to your dashboard, you will realize a slight change as your domain will have been added.
You'll see the number of keywords you're tracking, your average rank, an incredible feature called share of voice, and your ranking distribution.
I'm sure you're keen to know what share of voice does, and I will explain shortly.
Accuranker Features
1. Google Grump
It is only fair I kick this off with a free feature and one I had promised to expound on earlier.
Google Grump is a tiger icon situated at the bottom of the left panel. Its function is to display anomalies in Google's algorithm and is unique to Accuranker.
It also turns out that the tiger is not always grumpy.
The SEO tool tiger has four distinct moods: chilled, cautious, grumpy, and furious. Each of these moods has a meaning as well as a rating.
This mood indicates stability. It means that there are no inconsistencies in keyword rankings that might affect you at the moment. Therefore no need for panic.
As the name states, you should be cautious here. While everything might seem fine, there may be a possibility of a change in Google's mood.
This mood appears when rankings seem to deviate rapidly from current positions.
This mood indicates an abnormality, and so you should be careful.
You can use this tool from Accuranker to track daily changes in your country's rankings and across desktop and mobile.
Other tools used by the data studio to encourage organic traffic include the SERP checker.
2. SERP checker
This is another free tool offered by Accuranker for your specific keyword tracking needs and SEO campaigns.
To use it, all you have to do is add your keyword, select a country, and choose between desktop or mobile.
The SERP checker will then display the SERP results for every keyword you put in. You'll be able to know where your site is positioned on the Google search and check local search results.
Being a free tool, you expect some limitations, which comes in the number of keywords you can search per day. They limit you to only 5 searches.
Several people who have Accuranker tend to ignore the search for a voice. Some find the mechanisms behind its calculation to be a bit complex. However, It's actually surprisingly simple, as I will demonstrate in a moment.
Share of voice is an incredible Accuranker feature that shows how your high-priority keywords are performing.
By high-priority, we mean those keywords for which you rank in top positions following an organic search.
While calculating the voice share, Accuranker normally picks the keywords that rank within the 1st and 20th positions.
It integrates monthly searches with your rankings, which allows you to analyse how keywords are performing in the SERPs.
Share of voice calculation
For this, we will have to do a hypothetical example.
Let's assume you're ranking number 1 for the keyword phrase "best rank tracking tools."
We'll further assume this position has a click-through rate of 25% and that the search volume for the keyword is around 1000.
The formula for calculating the share of voice is usually the click-through rate multiplied by the search volume.
So in our example, we'll take (25% x 1000). This will give us an SOV of 250.
It's as simple as that. You can see if high traffic keywords are dropping or gaining ranks.
Accuranker displays your share of voice graphs for desktop and mobile in the overview section.
In this area, you could even review your competitor's share of voice and compare the data with your own.
You also get to look at the total tagged share of voice and the total landing pages' share of voice.
4. Rank distribution analysis
The rank distribution section can be seen on your dashboard once you set up your domain. It is usually demonstrated through a wide blue line with a scale.
The rank distribution shows keywords ranking in positions:
1-3
4-10
11-20
21-50
51-100
Not ranking
You can choose to view only the keywords that rank, for example, between the 4-10 ranking distribution.
The keywords will be displayed along with their search volume, the share of voice, Search Engine Results Pages (SERP). You can use rank distribution to try and pick out high opportunity keywords.
Next to ranking distribution is a pie chart graph titled winners and losers.
Unlike ranking distribution, which combines the keywords depending on their ranking, this chart displays the keywords available, the keywords that moved up, the keywords that moved down, the SOV increased, and the SOV decreased.
5. Top competitors' analysis
Accuranker automatically finds your top competitors for the keywords you are ranking for and places them in this section.
Next to the competitors' domains, you'll see the weights of each one of them. Using the value of their weights, you will know which competitor is challenging you for certain keywords.
Accuranker also displays a graph right next to this section, which shows the number of keywords against rank.
As you hover your cursor through the graph, you'll be able to see your total number of keywords that rank in say number 1 along with the competitors you selected.
6. Personalized reports
The reporting technique of Accuranker is out of this world. You can tailor every report to your needs.
The create report tab is usually situated at the top of your keywords section area. This allows you to download the data for the keywords displayed within the section.
It is much quicker than having to manually create reports, so you can start tracking multiple sites in an instant and create a report in minutes.
Before making a download, you will be required to fill out details such as the report format, language, and of course, the email you want the report to be sent to.
The formats Accuranker provides include PDF, Excel, CSV, and Google sheets. You will need to add your domain name, the report type, language, report template, and the schedule for scheduled reports. You can either opt to receive the data daily, monthly or yearly.
If you want a more inclusive and personalized report, I would suggest heading to the report templates section. However, it's important to mention that this can be done for the PDF format only.
Here you can add your template name and brand colour. Other elements that can be customized to fit the report include:
A header
Page break
Average rank chart
keyword list
search volume charts
share of voice charts
competitor keyword rankings
Google Analytics account
The template section is a handy SEO toolset, especially for big companies that may require a professional report for such data.
7. Integrations
Accuranker has plenty of integrations for you. 
You'll find them classified into two, standard and advanced.
For standard integrations, this average rank tracker has:
Google Analytics account
Google search console
CSV importer.
In the advanced integrations section, you have:
Google data studio
Adobe analytics
Google sheets
Hubspot
Databox.
The integrations here will need API but no need to worry about the professional, expert, and enterprise plans. Most likely, you will be subscribed to one.
Google data studio is a free visual reporting tool offered by Google.
I particularly singled it out as I believe it can be essential when analyzing reports.
You see, Google data studio presents all the data you require in the form of breath-taking tables and graphs. From the ranking distribution to SOV, you get all these data visualized beautifully. This makes it extremely easy to analyze your results.
To integrate Google data studio, all you need to do is head to the integrations area, click on it, and a pop-up box will appear.
The pop up in Google data studio will provide you with a link as well as a step by step guide to setting the data studio up.
8. Daily updates
As you've seen, through the Google Grump feature offered by Accuranker, rankings on Google are always changing due to several factors.
For that reason, you need your keyword rank tracking utensil always to do updates to keep you posted on such changes. Usually, Accuranker does data updates every 24 hours.
This is a standard length of time for many average rank trackers. However, you can always do the keyword data updates whenever you feel it's necessary. The keywords section has an area titled Time Ago, which will show the last time an update was done.
9. Notifications for important keyword changes
Accuranker has a notifications feature that can be viewed on your dashboard and the keywords overview section. It might seem like a minor feature, but it is essential to consider.
The feature is designed by Accuranker to show you positive and negative fluctuations in your keyword rankings. As a website owner, you need to be constantly aware of such changes.
The best thing with this keyword rank tracking tool is it puts focus on the most important ones. This means you won't be constantly bombarded with hundreds or thousands of notifications of keywords that are of no interest to you.
The keywords overview displays a more comprehensive notifications report. Here, you'll be able to view the domain, the keyword affected, the search engine used, the location, the new rank as well as the degree of change.
You can ensure important keywords are monitored by selecting the star icon next to them in the keyword overview area.
10. Variety of major search engines
Aside from Google and Bing, Accuranker also offers several other essential search engines for tracking your keywords. They include:
YouTube -This is the second-largest search engine globally and, therefore, a requirement for any rank tracker.
Yandex – While Google happens to be the most prominent search engine globally, Yandex outranks it when it comes to Russia. Most people in Russia tend to prefer Yandex to Google and, therefore, something to factor in if you're targeting keywords popular.
Baidu – As Google is banned in China, most people there use Baidu. This makes it the most popular internet company in China.
11. Landing pages overview
This section of Accuranker displays data for all your high-ranking landing pages.
In the section, you'll be able to see the landing pages paths, the keywords, the organic search volume, share of voice plus its changes, organic visitors, average load time, average time spent, and revenue.
I would advise connecting to your Google Analytics and search console to utilize this section better.
12. Tag cloud overview
This section is nearly identical to that we've explored above but for tag clouds.
Accuranker will assess tag cloud data similar to those we've mentioned above, ranging from organic search volume to revenue.
Integrating with Google search console and Google analytics is also essential here.
13. SERP Features
The SERP checker has its limitations, but once you subscribe to Accuranker then you get more features. Once you log in, you can see the SERP features that every keyword has.
This is useful as you can assess what you currently don't have or own. Currently, Accuranker has more than 50 different SERP features.
It also allows you to check the keyword age and see when the data was last refreshed.
Some of the common SERP features you'll see displayed on Accuranker include Google knowledge panel, Google job posting, Google popular trips, Google image pack, Google maps, Google ads, Google news, Google thumbnails, and YouTube videos, among others.
14. Average rank
Accuranker also checks on your average ranking data by adding together all your rankings and finding their average.
You can track average ranking data easily, as, for example, Accuranker can rank URL searches to demonstrate which keywords are most popular.
This data will be displayed in a graph, and you'll be able to see those average ranking data across various months.
You can use this data to monitor your performance, track how many keywords you include and try and increase your average rankings.
Should you choose Accuranker?
If there was a wall obstructing your view of the potential of Accuranker, I believe I've tried my best to turn it to glass. This Accuranker review has looked at everything you need to know to get started with the keyword tracking tool. However, if you still have doubts, here's a summary of why you should go for Accuranker.
It is fast and accurate. Most rank trackers take a while before they display data on your keywords. Accuranker does it in seconds.
Accuranker allows for integration with Google data studio. This makes the creation of reports for your keyword data straightforward and stunning. Most rank trackers fail to incorporate Google data studio despite having other valuable integrations like Google analytics.
Intuitive and user-friendly interface.
The outstanding share of voice feature distinguishes Accuranker from many other keyword rank tracking tools.
Unlimited domains and users. You can add as many domains and users as you want once you subscribe to Accuranker. This is highly beneficial to anyone running a huge organization that might require multiple users.
Accuranker provides free SEO tools like Google Grump and Search Engine Results Page checker.
You can do tracking on mobile and desktop.
Accuranker allows you to narrow your keyword search location down to a certain zip code. If you're a business supplying a product or service within a certain local area, then you can start tracking how you rank for target keywords in that area.
More than 30,000 SEO agencies use it. This shows the level of trust put in Accuranker.
Pricing 
This wouldn't be a complete Accuranker review without including the tool's price. Accuranker allows you to adjust the keyword count, and this determines the amount you will pay. It is also important to mention that the keyword rank tracking tool provides a free trial for new users.
Yes, you get a 14-day free trial to review the assistant rank tracker and make your decision.
To access it, you'll head to the pricing section and choose a subscription, and then a pop-up box will appear asking you to enter your email to access the free trial.
You'll then do this, and Accuranker will send you an email which you will need to confirm.
Now here you have two options.
Enter your payment details.
Contact the customer support of Accuranker through [email protected] and inform them that you want to access the free trial. They will, in turn, activate it for you.
The second option is much better, as you won't need to enter your credit card details.
Now with that out of the way, let us look at the prices for Accuranker.
1000 keywords – $109 per month
1500 keywords – $159 per month
2000 keywords – $209 per month
3000 keywords – $309 per month
5000 keywords -$429 per month
If you opt to pay yearly, Accuranker will offer you a monthly discount of $10 for 1000 keywords, $15 for 1500 keywords, $20 for 2000 keywords, $30 for 3000 keywords, and $45 for 5000 keywords.
It is also important to point out that Accuranker is transparent with its pricing, as you can see, and won't subject you to any hidden costs.
Conclusion
When looking for a rank tracker, you should first and foremost, see what it has to offer and then compare that with other keyword tracking tools.
This Accuranker review was meant to educate you on what the up to date tool, Accuranker, provides and how to use them. It is now up to you to make a decision.
For those who already own a keyword tracking tool, you can still go ahead and test Accuranker for the 14 free days offered and then decide if it adds more value to your research.
It's an easy to use tool for SEO professionals and amateurs, and it allows you to review search results, keywords and rankings with no hassle at all.
If interested in Accuranker, you can start your free 14-day trial here:
Interested In More Rank Tracking Reviews?
Did you like our post and want to read more reviews about other tools that you can use to track your keyword ranking data?
Take a look at the rest of the trackers we have tested and reviewed:
Don't forget to also take a look at our MASSIVE guide on the best rank tracking tools for 2022.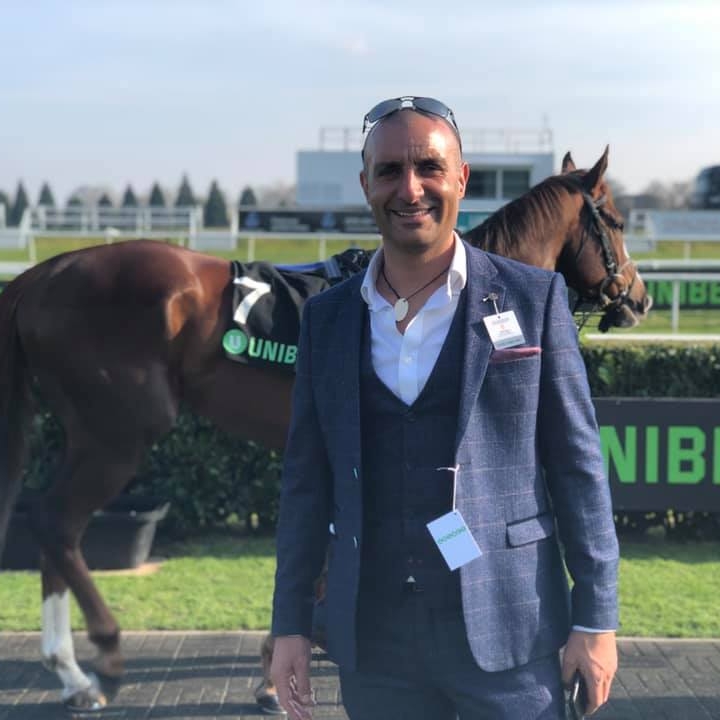 Digital Nomad
I'm a full-blown Search Engine Optimization specialist earning the majority of my income from SEO-focused endeavours, including affiliate marketing, lead generation, as well as SEO services. Love travelling the world networking while working on my laptop. Life is a perception of your own reality. You have no excuses and should be making memories every single day.
Recommended Story For You :