Regularly people talk about PBNs aka Private Blogging Networks but not enough talk about SSNs which stands for Social Sharing Networks.
What is a Social Sharing Network?
Social Sharing Networks is a personal collection of social media profiles used to share, like, comment and distribute your content to a wider audience.
This sounds like every marketer's worse nightmare because time-consuming and costly to do? However what if I told you this could be done on autopilot and very little cost.
Traffic Delivery Networks
Traffic, traffic and more traffic to your websites need to be your focus.
Backlinks with traffic work better, engagement and referral traffic is key to success.
I write about the importance of effective frequency SEO here which you should read and adapt to your strategies.

Before getting into methods to build followers and tricks to gain more engagement you need to understand sharing statuses daily is the most important thing you can do.
If you have a website we strongly recommend you getting the plugin revive old posts which can automatically share an image or status from your website once a day randomly sharing webpages. Purchase the social media plugin now.
After you set up your revive old posts to automatically share to your social accounts this is great foundations for you to build from.
Social Media Automation Software
There are many Social Media Automation Software Tools out there to choose from but my favourite is 
Jarvee is an alternative to the mass planner which got shut down.
Jarvee Tutorial
A good friend of mine Craig Campbell gives a tutorial here of the tool mass planner but this is identical settings as Jarvee:
[00:01] Hi, guys. I'm just going to do a quick video on Massplanner, as promised for a lot of people. So obviously, Massplanner works across loads of different social media profiles. Works really well, you can … your dashboard will have all your accounts listed on it. Social profiles, it can show you all the different profiles that you can use. You can use Facebook, Instagram, Twitter Moments, Google+, LinkedIn, and a few others there.
This is great because means you can be building a huge following across multiple social media profiles.
[00:34] So I just want to run through … this is Twitter. They're all pretty much of a muchness. Obviously, if you use Facebook, then you will be able to do join, unjoin groups, say happy birthday to people and stuff like that. And obviously, on Twitter, it's gonna be follow, follow back, unfollow, favourite, retweet, contact mention, delete the post if you wanted to. Stuff like that. So I just want to go through all of these options and what they are and how you can set them up. The settings are just … they kind of mimic human activity and stuff like that. You can obviously set sleep times, stop the tool for five minutes after 50 follows, you can mess about with days and stuff like that. So this is obviously the follow tab first.
We'll go back… follow tab here, so it's the first thing you do; you obviously switch it on. You can mess about, but some settings in: follow x amount of people between certain times of the day. And this particular profile follows between 100 and 170 people per day. You can do it based on a number of other factors, such as the people that you do follow, only if English characters in the bio, has an image, has a maximum number of tweets, which is 20 for this particular profile, but you can mess about with that and make it 120 or 420 or whatever you want. And various other stats down here. So you can … there's no right or wrong answer to this. Obviously the job here is to mimic human activity and not go wild and follow 1,000 people a day or whatever.
Making this look like real human activity is the secret to keeping these accounts from being suspended
[02:22] So you've got some subcategories down here: follow sources … quite a key part here. You can follow people by keywords, so if you wanted people who mentioned football, sports, soccer or whatever, you can follow those. Or you could stick in some URLs here. And what this would do, would follow anyone who follows one of your competitors, for example. So you can bunch … you're sticking a bunch of URLs here, and this tool will then follow everyone who follows your competitors. And that's obviously a good way to build up some decent traffic.
Reverse engineering all your competition followers is great for building your brands potential audience
[02:59] You can obviously follow people back, based on people following you. You can see this tool has followed back 4,857 people for this profile. And we can get them to unfollow people as well based on them not following us back, or you might just randomly want to unfollow people as well, to keep your follower numbers down. But then people will unfollow you, so you need to watch what you're doing with this unfollow thing. Anyone who follows me … I would tend to follow them back, as just need some form of interest to me.
Having a targeted list of followers interested in your line of work is a super valuable asset
[03:37] So you can obviously favorite stuff as well here. You've obviously got settings here, so you can favorite a few things a day, and like or whatever you want to call it between 50 and 100 things a day. Or you can do five a day or whatever you choose to do. You can obviously do other filters here so that you're only liking tweets that are less than five days old. You can obviously click sources here, and you can do it based on keyword, and you can obviously do it … like posts from specific users, and again, this has got Jeremy Clarkson in as an example. So if I wanted to like everything Jeremy Clarkson's done, or try and get attention from him, it might be worth my while doing that. But I don't like Jeremy Clarkson, sorry about that, but …
An occasional favorite of a tweet gets engagement, freshness and also drives more followers being active
[04:24] Retweet is also another option. You can retweet stuff five times a day, ten times a day, whatever you choose. And you can obviously mess about with the times and stuff here. You can also retweet with a comment, stuff like that as well. And obviously again, retweet sources. You can do this based on keyword, or provide a list of people or URLs that you'd like to retweet. So it's fairly good for that as well.
Social Media Automation Software
Retweeting gives engagement to your active profile who is related to your niche
[04:56] You can obviously contact people, send messages to new followers or reply to new messages. There's a whole heap of different things you can do with this. So obviously if someone sends a message to you, you can automatically reply to them, say "No thanks", "I might be in touch within a few hours", or whatever you choose to do. Or you can just send a message to new followers, and say, "Thanks for following. If you're interested in this, this or this" … or whatever; you've got to be creative with this stuff. And so there's a lot of cool things you can do with this as well.
Direct messages is a great way to drive referral traffic to your website once they start following you
[05:33] You can obviously mention people as well, and you can obviously put your sentences and stuff here. "Thanks to …", and you can do the first name, last name, full name or whatever. These are just shortcodes that you'd put in here, and also if I wanted to copy and paste the full name … put that in there, and then put my message or whatever and then mention them. And obviously what you would do, is … I mean, I don't really see there being much purpose to this to be fair. That's become a bit spammy and a bit irritating.
Be careful you do not spam with too many mentions as can lead to profiles blocking you if not careful
[06:14] And you can also delete posts. So if you post something, you can also delete it. Again, I'm not sure why you'd want to delete a tweet, unless you were putting out absolute nonsense, so I don't really see there being a purpose to this tab. But you can delete them for any reason that you do want to. There also is this full browser experience thing here, which can obviously … you can start to browse websites and stuff with your profile.
You know, it builds up fake traffic and stuff like that. And you can view between five and ten pages on a website and hang about for five and 20 seconds, and stuff like that. I'm not really too sure of the purpose for this or how it would benefit anyone, because fake traffic obviously gets you nothing. But you know, if that's your thing, then these settings are there. All you need to do is stick the websites in, mess about with the settings there, and that's it.
Traffic manipulation can help time onsite and user engagement metrics is needed
[07:12] So obviously Massplanner does a lot of different things on complete autopilot. It's worth its weight in gold. If you are interested, it's by invite only. Just send me a message, and I will get you an invite to Massplanner as soon as I can.
Outsource Social Signals
The video above is great and gives you an insight on how you can scale traffic through social media but if you are like me then you just want a solution to outsource this out.
I would strongly recommend reading my section here on buying real social signals on another blog which gives you a DFY solution.
In business, it is about working smarter and being able to just outsource this service is certainly the way FatRank does the social media side of the business.
Summary
Social Sharing Networks to drive traffic is certainly helping your online presence nowadays because Google loves engagement and trust.
But after years of grafting and grinding daily I know understand the importance of working on the business and not in it so have managed to set up a team overseas of virtual assistants to assist my workload.
With regards to social media signals nowadays I literally outsource all my work to Signal Boy who deliver me real social signals at a great price.
It all depends where you are in the working ladder to see whether you are still grinding away daily to build up some money (which we all need to do). Then I would recommend watching the video and setting up a social sharing network in-house to carry out your signals.
But if you have the ability to outsource this then I would strongly recommend this to give you time on the more important things in your business.
All SEO Related Posts
Check out the in-depth list of SEO posts.
The full list shows the various SEO strategies to help your online marketing knowledge grow fast in February 2023.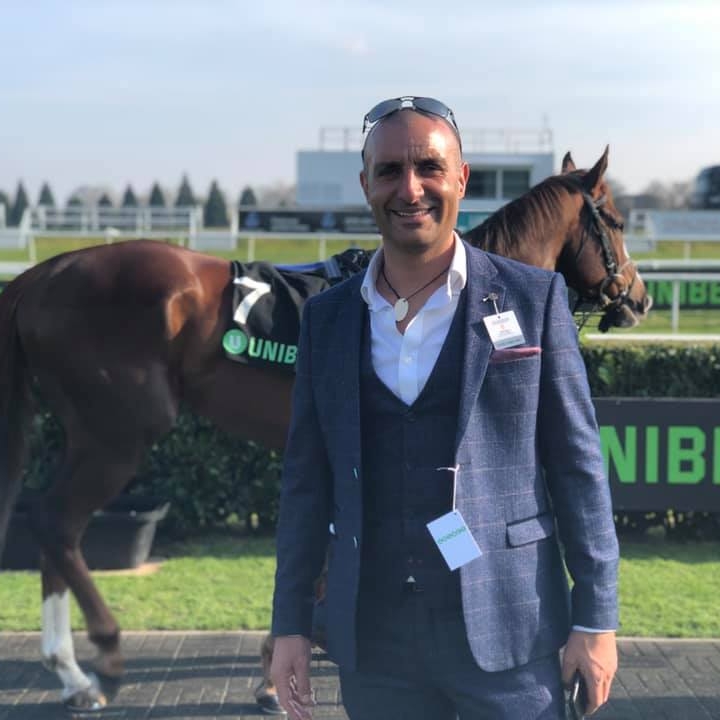 Digital Nomad
I'm a full-blown Search Engine Optimization specialist earning the majority of my income from SEO-focused endeavours, including affiliate marketing, lead generation, as well as SEO services. Love travelling the world networking while working on my laptop. Life is a perception of your own reality. You have no excuses and should be making memories every single day.
Recommended Story For You :