Way too many digital marketers and bloggers are guessing about what might work with Google Ranking Factors in April 2023.
The majority of SEO articles are simply regurgitating someone else's idea with ZERO actual scientific research or data-driven analysis.
The truth is most SEO agencies are cowboys. Harsh, but true!
The SEO industry is not regulated and for this reason, it allows ridiculous statements like "Fake it, Before you make it".
Faking it, before you make it is where you are taking businesses' money in the hope you will rank their website higher – with no real understanding of how to do this.
What is GuesSEO?
GuesSEO is a hilarious term used for doing SEO based on guesswork.
The guesses are in the hope you will magically rank higher in the search engines.
Guesswork and hope are NOT a strategy you should rely on!
Here is a video explaining GuesSEO:
https://www.youtube.com/watch?v=/un8YSsDzWeE
GuesSEO vs. SEO
The "GuesSEO" trend is causing many digital marketers to waste years of their time guessing what the search algorithms are looking for.
The problem arises from so many people spreading mistruths about SEO that they read on "that one guy's" blog.
SEO should include testing, analysing and researching the current ranking factors in April 2023.
Break free from the shackles of guesSEO and discover what is really working with data backed research
When testing on a daily basis you can end up knowing as much about the Google algorithms as they do.
SEO test results give you a repeatable process that helps separate "SEO" from "GuessEO."
By tying actionable, results-driven timelines with scientific testing results this gives you a winning formula.
SEO Is Not a Guessing Game
SEO is not guesswork.
While SEO might not be a science, it is still something that you can plan and implement with the right knowledge.
Here are some ways you can remove the guessing from your SEO strategy:
Purchase a Specialist Technical SEO Audit
Purchase a Specialist Backlink Profile Audit
Purchase a Ranking Blueprint Audit
Professional SEO audits derive a plan and strategy for digital marketers and bloggers to guide your hard work in the right direction.
How to Create a Winning SEO Campaign?
Here are some strategies on how you can carefully plan and implement a winning formula.
Technical SEO Audit
Fixing all technical errors on your website is the foundation of a good SEO strategy.
Our technical audit checklist highlights the important problem domains can suffer when being crawled and indexed by Google.
Some of the best technical SEO tools in April 2023 are:
Screaming Frog
Sitebulb
Oncrawl
AhRefs
Content SEO Audit
Improving your existing content with freshness updates and progressive optimisation is very important in April 2023.
Carrying out a comprehensive content SEO audit to analyse your worst performing web pages has returned huge traffic boners when performing content pruning.
Some web pages could be improved by content expansion techniques, with additional questions and answers the user might have on the same search intent.
As your SEO knowledge improves the content briefs will be better and content quality will not just be copycat paraphrasing using SEO tools like surfer or marketmuse. But the quality of content will be better as the SEO content writers will be using information gain strategies.
Backlink Profile Audit
Over time your backlink profile can become toxic with scraper sites or aggregation websites linking to your site.
Or even worse you could be suffering from a negative SEO attack with unnatural links being built to your domain.
It is strongly advised to run a link audit service to check the current state of the backlink profile.
The backlink audit service will help you with the following:
Create a toxic list of links to add to a disavow file
Check anchor text ratios
Find hyperlinks you could point tier two backlinks at
Check toxicity levels
Research areas your backlink profile is lacking
A specialist link audit service helps to create a plan for your link-building strategy. All of the most successful link building case studies highlight a well-researched plan is a key to success.
Ranking Blueprint
The ranking blueprint is a comprehensive SEO audit to highlight link gap analysis and missing articles in comparison to your competition.
The Ranking Blueprint does the hard work for you using tried and tested methods to find exactly what your websit is lacking in content and backlinks, compared to your competition
The ranking blueprint does the following analysis:
Silo Structure map for internal linking purposes
Quantity of backlinks required to rank in the niche
Types of backlinks needed
Costs to acquire the missing backlinks
Missing articles
Grouping of keywords per web page required
If you have never acquired a ranking blueprint we strongly advise all new or existing websites to buy the comprehensive search engine optimization audit to show what the backlink profile is lacking and missing content pieces to rank higher in Google searches.
The ranking blueprint is a Specialist SEO Audit to create a plan of action. All of the best search engine optimization case studies highlight a well-researched plan is a key to success.
Client SEO
Client SEO is the profession of carrying out search engine optimisation for a customer's website.
Here is a funny take on a video on why we do not carry out SEO for clients in April 2023:
Question Everything
Don't believe everything at Face Value.
Never believe anything in SEO without testing or seeing it for yourself with successful SEO case studies (and even then question it).
Here is a video showing how simple it is to manipulate footage with green screens and deliver incorrect information.
Are You Tired of GUESSING THE SEO GAME?
There are many articles suggesting SEO is dead in April 2023.
But has search engine optimisation really changed much over the years?
Or has Google just cleaned up all the black hat hacks that used to work, once upon a time?
The core pillars of SEO has always been quality content, powerful backlinks and technical SEO.
The same three SEO pillars are still the core ranking factors and the only big change has been the inclusion of behavioural signals.
Do not leave SEO a guessing game and implement the step by step guides from the specialist audits you receive.
Summary
A great way to eliminate guesswork is performing your own single variable tests.
Or search for successful SEO case studies to see what plans was implemented to see the positive results.
Research the exact service or area of search engine optimisation you are struggling with like the following:
Following the right SEO influencers is important to learn and develop your digital marketing skills.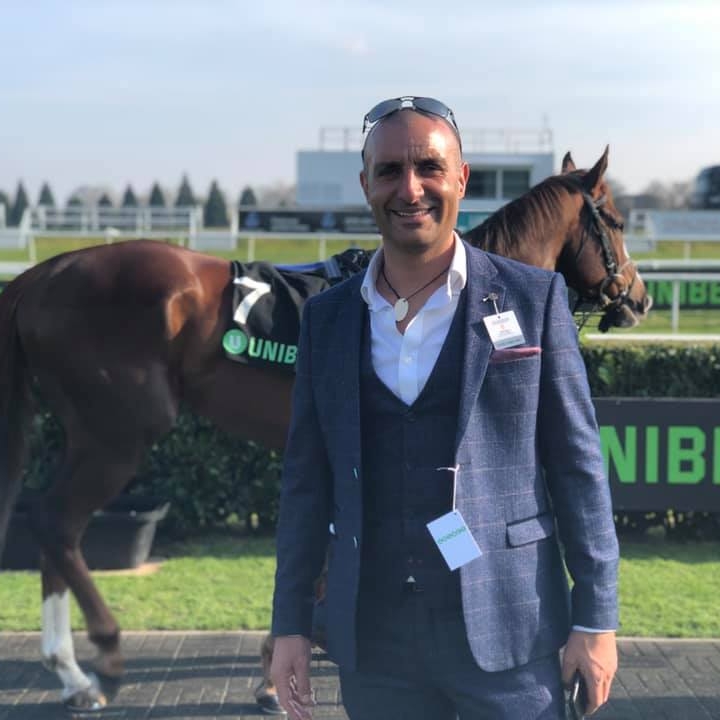 Digital Nomad
I'm a full-blown Search Engine Optimization specialist earning the majority of my income from SEO-focused endeavours, including affiliate marketing, lead generation, as well as SEO services. Love travelling the world networking while working on my laptop. Life is a perception of your own reality. You have no excuses and should be making memories every single day.
Recommended Story For You :