Over the years FatRank has helped various companies across the UK generate new enquiries, here are a few of our customer testimonials.
Lead Generation Company Testimonials are a great way to showcase how trustworthy and great the agency is at driving high-quality enquiries. Lead generation companies should have many reviews and testimonials showing how they have grown their customers business online.
It's important to demonstrate great testimonials and ask new customers to leave reviews, as this is how you can showcase your ability and develop more trust between your business and your clients.
Testimonials should be strategically placed on your landing page, by a contact form, to see the best conversion rates. Most successful online businesses use landing pages to reach new clients.
Our testimonials page consists of a list of a few clients we have worked with in the past and helped them grow by using our online digital marketing strategies.
Below they give their customer testimonials; their video testimonials consist of positive reviews, which will show prospective buyers the high standard of work that we carry out.
Keep reading to explore our customer reviews, their case studies and watch the users' testimonial videos.
Nicole Clowes – UK Mortgage Leads Testimonial
Nicole Clowes is a mortgage advisor our team have worked closely with Nicole to help her grow as a mortgage advisor massively.
We have helped Nicole attract over 50 high-quality hot customer enquiries a month that either she or a member of her staff deals with to create and build trust.
Prior to working with Fatrank & PromoSEO Nicole was just starting out as a mortgage advisor and didn't really know how to market herself and her company to drive more customer traffic and generate leads.
With our help, we have quickly been able to grow her brand and create both email and phone call enquiries.
With no negative feedback to give, watch Nicole's video testimonial below to see if we could be the company to support your business development.
Gary Willson – Get Me Links Review
Gary Wilson runs a link service company called Get Me Links up in Scotland, with the help of Fatrank & PromoSEO our team has been able to help Gary and his business grow massively; we have run various campaigns to help Gary acquire new high paying customers and multiple positive reviews.
Gary has now employed 10 members of staff prior to working with our team, Gary had 2 members of staff working for him full time so he has been able to grow his team out very quickly.
With our help, Gary has reached out to his target audience, which has led to an increase in brand awareness, acquisition of many prospective customers and the generation of quality enquiries.
His customer testimonial will show potential customers how our company can help a new business.
Backlinks are a great tool to increase conversion rate as customers and businesses can access your website from various locations on the internet, and Gary can help you build up and purchase backlinks.
Craig Campbell – SEO Consultancy Testimonial
Craig Campbell is an SEO Consultant in Glasgow, over the years our team at Fatrank & PromoSEO have sent Craig various SEO consultancy gigs that have ended up being high paying customers and working out very well for him.
Craig over the years has been able to establish himself as an expert in SEO and would highly recommend his SEO consultancy services.
An increase in customer sales can be crucial for a business, and with all SEO bases covered, Craig can convert most visitors to a website into sales.
Most companies utilise SEO to improve the quantity of traffic to their website or a particular post, this could include upgrading visual content, video content, the structure of the post and the written content.
Craig's customer testimonial compliments our services and reviews our marketing services as worthy of five stars.
Scott Robinson – Road Markings Lead Gen Review
F1 Marking is a company based in Buckinghamshire in the UK. They work nationwide and have installers throughout the country installing road lining and white lines to motorways. I came across their company carrying out some amazing work in school playgrounds and as there was a crossover with a few of my companies I thought it would be beneficial for myself to help this company out and they have grown massively in 2016. The link below F1 Marking Reference Letter explains how Scott has received over 300 enquiries:
When I was initially approached by James Dooley from PromoSEO about a lead generation service, I was apprehensive to begin with. They were offering to provide leads for my company with no upfront cost, and this seemed too good to be true. The proposed service would only require payment for leads that my business was able to convert into orders. I decided to take the opportunity as it seemed I would have nothing to lose, and after several months I have not looked back.

The service that James and the team at PromoSEO have provided has helped our company to grow and we have seen more enquiries than ever before. For each of the leads that we receive an order from, we pay an agreed proportion of the profits to PromoSEO. Any leads which do not convert into an order are completely cost free. It really is a win-win situation for our business and it has provided us with many more customers interested in what we offer.

After seeing success from the first few months of receiving the leads, it became clear that a higher investment in lead generation would see an even bigger increase in new enquiries. We began to pay a higher percentage of our profits to PromoSEO in order to develop a more advanced strategy. From this we have seen an exponential growth in leads coming through as well as orders being placed with our company.

As we are only paying for successful leads, this strategy has become much more cost effective for us than other options. We previously used sources such as Checkatrade, Yellow Pages and Google Ads to bring new customers to our website. However, after investing in the lead generation services and developing a working relationship with James, we have found that we no longer need to pay for other listings.

I would thoroughly recommend taking the opportunity that PromoSEO are offering if you are looking to grow your business and bring in new enquiries for your services. We would like to thank James and everyone at PromoSEO as we have only seen positive results and are sure that this will continue in the future.
Josh Stanley – Mortgage Advisor Review
Josh Stanley is a call centre director, he and his customer service agents deal with new leads, our team at fatrank have been able to generate over 1000 customer enquiries a day and he now staffs over 200 agents.
Josh had previously burnt over £50,000 with various other lead generators, SEO agencies and PPC experts, however, since partnering with FatRank & PromoSEO we have been able to scale more leads.
Our service has led to more customer sales; accordingly, Josh has left a positive testimonial in his video review.
Phil Jepson – Inflatable Hire Testimonial
Maxomil is a nationwide UK company that supplies inflatables to event companies or anyone wanting to purchase an inflatable. This could be bouncy castles, zorb footballs or new products like the KickDarts blow up the inflatable. We had him a professional video created from one of my businesses at PromoPixa here:
But then we needed to generate leads from ranking in the google search for hundreds of keywords Phil had requested. We managed to optimise the websites on the page perfectly with a large amount of content, images, videos and then build strong backlinks to these pages. Below is the reference PDF he sent through Maxomil Reference PDF :
Hi PromoSEO

I would like to take this opportunity to thank you over the past 12 months in helping myself scale out MaxoMil. The amount of website leads we receive on a daily basis is complete and utter madness.

Previously we spent fortunes every month on facebook ads, google adwords and link building companies. This helped us slightly but nowhere near the amount you have managed to create for us.

The amounts we actually pay out now is at no risk because only paying for the converted orders and that is why I have been happy to up my margins and kickbacks to you at more than what you suggested. Role on 2017 because we have now got better rates from our manufacturers. This will then in turn generate higher profits and I cannot thank you enough for all the hard work and graft you have put in.

I was asked by James Dooley whether I would be willing to write a reference because he is worried the offer can seem to be good be true. I will be honest and if I didn't know him already through playing football then I would have thought the same.

He is a genuinely nice bloke who cares for businesses he works with to make sure it is worth their while hence only paying for successful orders. If you get the chance to work alongside PromoSEO then snatch their hands off because trust me guys it will be one of the best decisions in your career.
Nik Spence – Playground Markings Lead Gen Review
Uniplay is a playground markings company installing graphics into schools, colleges and parks throughout the UK. Here is the reference letter from Nik Uniplay Lead Generation Reference which is copied here below:
My company was recently offered an opportunity to enter a lead generation agreement. This was brought to us by Scott Calland from Soft Surfaces Ltd who was looking to provide leads to new companies. He explained that their business had developed its own marketing organisation and was beginning to offer these services to others. There was no contract involved so we decided to take the opportunity which only required us to pay for successful leads.

The success that we have seen from this strategy has been fantastic, and we are receiving more enquiries and new customers than we have ever seen in the past. The agreement offered by the company means we simply pay for leads which we generate into orders, and any unsuccessful ones are free of charge. To begin with we agreed an appropriate percentage of the profits from each job to pay back to Soft Surfaces for their work.

As a result of the growth we have seen in our business since taking this opportunity, we have decided to increase the proportion we pay in order to invest in further development. If you choose to take up the offer which is being provided, I would highly advise contributing as much as you can to help advance the strategies and bring you even more in the long run.

We can only thank Scott and the marketing team at Soft Surfaces for bringing us this opportunity and helping us to grow our business further.
Steve Kerwin – Resin Flooring Lead Gen Testimonial
Pro-Res is a great indoor resin flooring business working nationwide in the United Kingdom. Here is the reference letter from Steve Pro-Res Lead Generation Reference which is copied here below:
I have known James Dooley for over 10 years now and was happy to agree to the lead generation service he provides, our resin flooring business saw immediate benefits in both quality convertible leads and general exposure to clients our existing marketing strategies hadn't found.

Id happily recommend James and his organisation to anyone thinking of embarking on Search engine based leads, there are no hidden costs or surprises down the line and Pro-Res (UK) Ltd are delighted with the results.
So as you can see we already have many happy UK businesses making the most of this amazing deal. For businesses to grow they need to move with the times and understand the internet now is the main lead source for their companies.
You need to question your mentality on whether your glass is half full or half empty. The brain is a key ingredient to how you perceive situations and you need to start educating yourself on the importance of online marketing.
I personally have adapted my businesses online to great success and will continue to scale out our empire-building sites in many niches. The reason I love this so much is that it allows me to travel while working because as long as I have a laptop and internet connection my office can be anywhere in the world. From travelling so much then it has taught me so many personal life lessons and allowed me to enjoy my journey more but still grafting hard.
Matthew Paczkowski – Video Production Leads Testimonial
Air Pixa is a video production company based in Manchester. They have some amazing drones which make them able to take the best photographs and videos. The quality of their work is unreal and from my experience believe they are the top-rated videographer agency throughout the UK. For this reason, I decided to team up with them to supply them leads. It has worked great for them and equally worked well for myself because it means I get to use their services regularly for our own productions. Here is the reference letter from Matt AirPixa Reference which is copied here below:
We met James back in 2015 when he approached us with his idea of no up-front cost lead generation service for our newly established Aerial Photography and Video Production Service – AirPixa. As we are no experts in SEO we didn't really understand how this will work nor did we have anyone to reference his offering with. Understandably we were a little bit apprehensive however as we had nothing to lose, we've decided to give it a go and see how it will work!

We provided James with examples of our photographs, videos and keywords. He embedded those on PromoSEO and other websites that he manages. Within just few days enquiries started to come in!

The service that James and his team provided us with has helped AirPixa to grow and we are seeing more quality enquiries coming through on daily basis. We pay an agreed proportion of the profits to PromoSEO. Any leads which do not convert into an order are completely at no cost to us. You won't get this anywhere else it is really a win-win situation and it has provided us with many more customers interested in our services.

As we are only paying for successful leads, this strategy is a lot more cost effective for us than other options. We previously used pay per click sources to bring new customers to our website. However, we no longer need to rely on those campaigns as we have found that leads generated by James and his team are more cost effective for us.

If you are considering PromoSEO services for your niche business area – just go for it! Don't waste your time talking to other SEO companies, they will only burn your money and time! Talk to James and his team. We've not come across anyone who understands SEO better and is as hardworking as James and his Team. Thank you Guys!
Popular Questions
Is lead generation legit or a scam?
Lead generation is absolutely legit.
A lead generation business sells qualified sales leads to clients (other businesses) who want more customers. Essentially, a lead generation business is a broker between their clients and people who match their clients' ideal customer profiles.
It is perfectly legal to set up a lead gen company and their trades include web development, SEO, PPC and knowing how to find ideal customer profiles for their companies who want to buy leads.
Conclusion
Reviews allow the customer to voice their positive or negative experience with a review of the business.
Our customer's testimonials demonstrate just a handful of the positive reviews left by our previous customers.
If you are struggling with driving more enquiries why not book a strategy call with our expert team. Click the link below to get started.
You May Also Like
Check out other articles related to Leads Generation.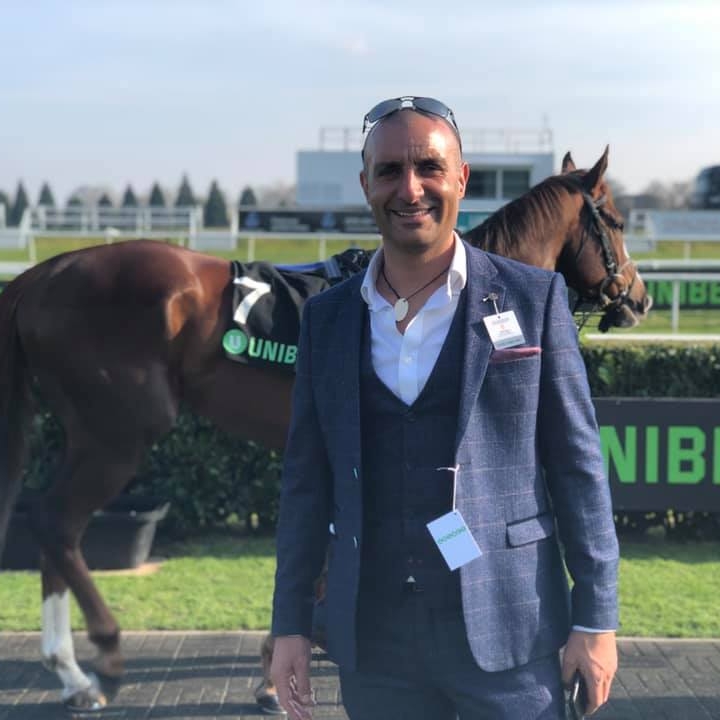 Digital Nomad
I'm a full-blown Search Engine Optimization specialist earning the majority of my income from SEO-focused endeavours, including affiliate marketing, lead generation, as well as SEO services. Love travelling the world networking while working on my laptop. Life is a perception of your own reality. You have no excuses and should be making memories every single day.
Recommended Story For You :