When people ask me how I became a digital nomad, I often respond with a confused face. The reason being is because I just love to travel and keep on top of my work while I am away.
But I have never really thought of myself to be known as this until travelling to Thailand. Other job titles people gave for working while travelling was a millennial wanderer or vagabonding worker.
How Can You Travel So Much?
When friends ask how I get away with being abroad so much, my response is always because I am working. Work is like a hobby because I love what I do and for this reason, I am able to find the work/life balance by utilising work-life integration techniques.
Many do not understand that as long as I have a strong wifi connection for my laptop then I can literally work anywhere in the world. Something I realised when you are a digital nomad is that the world is your office and then I quickly started to like the idea of being a traveller working.
"Why restrict yourself to one office when you can literally be sat in luxurious locations throughout the world and can be just as productive"
With strong wifi it is easy to Skype staff, create websites and optimise them to rank in Google search results. If you can create the standard operating procedures for your staff then it makes life so much easier. Business owners need to learn the importance of delegating works to their employees.
The digital era is upon us all and we need to embrace this. I do not personally brand myself to be a digital nomad. This is mainly because I miss my home comforts if I am being honest. Great family, girlfriend, brothers, football banter and friends. However, I can see how actually this can be misleading.
Going away on more than 15 different holiday trips a year and being out of the UK for nearly the same amount of time as being in it. All these stacks up to being branded as a digital nomad. So yes perhaps I am! There has never been an easier time to make money online with all the knowledge you have at your fingertips now for free. So what are you waiting for and start developing your skills to become the next big online entrepreneur?
What is a Digital Nomad?
A digital nomad is a term used for online workers who like to move from place to place. Basically wandering and travelling the world while being able to work digitally. This could be through SEO on Google rankings or many other aspects like social media advertising channels such as Facebook, Twitter, Instagram and YouTube.
The digital nomad life means flexibility and freedom for those carving out a location-independent career. Web designers, bloggers, online marketers, or affiliates can leave behind the nine-to-five grind to travel the world, laptop in hand to fund their adventures.
There are plenty of ways to work in this way as a copywriter, lead generator or programmer, outsourcing tasks to others and taking on the things you are best at. This gives you enough time to put in the work, but also enjoy your travels.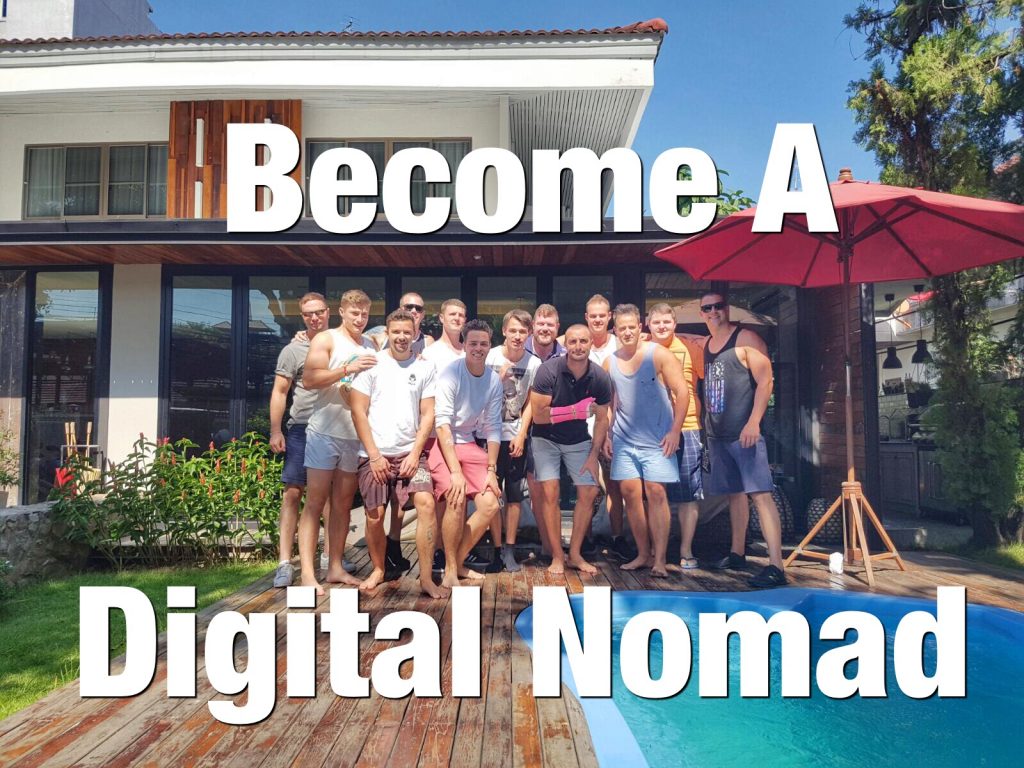 Why Become a Digital Nomad?
The reason you want to become a digital nomad is if you want a career where you can wander the world. You can be sat on the beach is a nice warm country as long as you have a laptop and internet connection. However, this is very important and not all people are able to become millennial wanderers.
Many think they might like the idea of travelling around to amazing countries but actually, they miss home comforts. It is about finding what makes you happy and enjoying the journey through life.
"Choose a job you love, and you will never have to work a day in your life"
Do not be brainwashed to think all online digital nomads work a few hours per day. Then they just go sunbathing, wakeboarding and partying.
This certainly can be a lifestyle for some nomads but you need to put the hard work in. Hard works = success. So, if you want to be successful, make sure you keep up to date with new SEO techniques. You need to move with the times and adapt to algorithm updates so make sure you do not get lazy and while vagabonding around the world you are making sure you are staying at the forefront of the knowledge.
What is a Digital Nomad's Lifestyle?
The lifestyle of digital nomads is great. Being able to travel the world and experience all culture in life. You can choose to work the hours you want to each day. Be in whatever location you like while working and have a lifestyle to suit your leisure and not your work. It is about looking at your life and seeing whether you work to live or whether you live to work.
Start to understand who you are as a person. The richest people are certainly NOT the most successful in my opinion. Success for myself is judged on memories. The journey is the most important element. Happiness and health in my honest outlook is the real measure of how successful you are.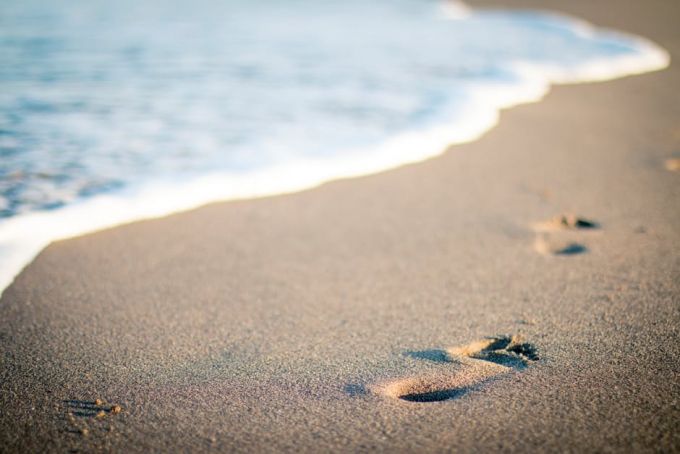 How to Be a Digital Nomad
Becoming a digital nomad will take a lot of hustling. It takes time and graft to learn how to make money online, and learning SEO is key. Look at networking and start to develop your skills. Adapt and improve every day.
Make sure you take action on anything you have learned. Do not be scared of change or be too lazy and think you cannot do this. Anyone with the right attitude can start out and become a digital nomad.
Where Should You Live?
Choosing where to live when starting out as a digital nomad is important. The reason for this is because you want to try and make sure there are other like-minded people in the location. Networking and then networking some more with these people is key to success.
You can learn from the experienced masters in your niche. You can help each other out and synergise to complete projects together. Creating synergy with like-minded folk is what I would certainly strongly advise.
If you want me to name some places in the world of where to live then I personally would recommend Chiang Mai. The reason for this is because the co-working events are great. There are many big SEO gurus living in this area.
Below photo shows a wedding recently we had with all the biggest SEOs from around the world meeting up to go for Jason Karpouzis wedding. I loved the picture so I added my personal vision statement to the image.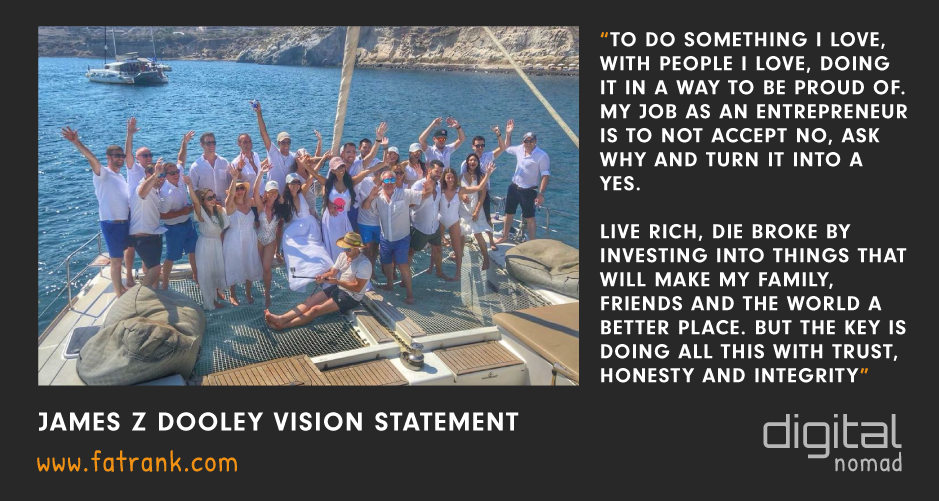 The cost of living is cheap and the location is actually very nice. Other locations in the world, if you have the budget, include Melbourne in Australia and also Manchester in England. Manchester has many SEO agencies to bounce ideas from. If any of you ever decide to visit the Manchester area then message myself and I will always gladly meet up for a drink and catch up.
All SEO Related Posts
Check out the in-depth list of SEO posts.
The full list shows the various SEO strategies to help your online marketing knowledge grow fast in October 2022.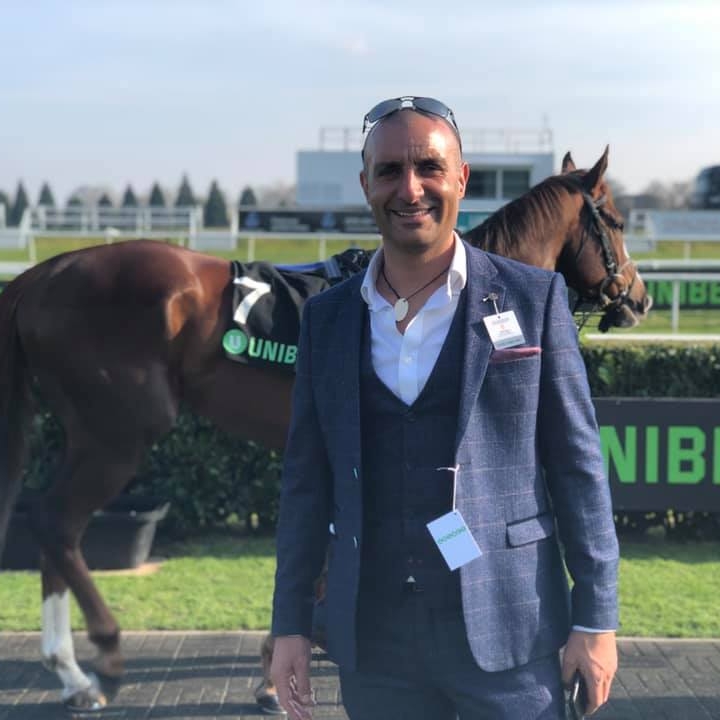 Digital Nomad
I'm a full-blown Search Engine Optimization specialist earning the majority of my income from SEO-focused endeavours, including affiliate marketing, lead generation, as well as SEO services. Love travelling the world networking while working on my laptop. Life is a perception of your own reality. You have no excuses and should be making memories every single day.
Recommended Story For You :