Over the past few years, there has been rapid growth in companies using digital marketing to promote their products and services.
The rise of Search Engine Optimisation (SEO) and social media has meant that small businesses are able to market themselves to a much wider audience.
By targeting potential customers through search and social, companies are able to increase conversion rates much more easily than through using traditional marketing and advertising.
Costs of SEO Services for Businesses
In order to be successful in SEO, you need to put a lot of time and effort into researching the best techniques, creating content, increasing your social media presence and measuring everything you do.
For some companies, this just isn't possible. If you don't have the time, knowledge or human capital to put into your SEO campaign, you won't get anywhere. This is why so many companies are turning to agencies to run their digital marketing for them. If you choose the right agency to work with you, the benefits to your company can be huge.
How Much to Charge for SEO Services
But the first question most people ask when hiring an SEO specialist is 'How much will this cost?'. Or freelancers ask "how much should I charge for SEO services?" as they are not sure where they perceive the value to be.
Remember a price is only an issue in the absence of value
Well, how long is a piece of string? It's impossible to come up with a 'ballpark figure' for a digital marketing service because it varies so much depending on what you need, the nature of your business and how much competition you have.
What to Consider
There are a number of factors to consider when looking at the costs of SEO services and deciding on how much you're going to spend however if you have a budget in mind email myself on [email protected] and I can point you in the right direction in which company or individuals to use.
With a decade of experience, you start to recognise SEO agencies are generally experts in a certain niche and we know virtual assistants in the Philippines, advanced developers in India to global SEO businesses.
However you really need to work out what you want from the service you will be paying for and if you email myself I can send you information with questions to ask, how to monitor rankings and best methods for checking whether your existing campaign is working well or not.
What Are You Looking For?
Imagine you want to book a holiday, so you go to your local travel agent and say 'I'd like a price for a holiday to please.'  You can probably guess the response.
The travel agent will ask you a few questions before they can even give you an estimate of a price.
Where do you want to go on holiday? How long do you want to go for? What time of year do you want to go? Would you prefer to stay in a hotel? Apartment? Villa?
It all obviously makes a huge difference to the price of your holiday.
A weekend in Bognor is never going to cost the same at two weeks in a 5 Star hotel in Barbados.
Overlapping Principles
The same principles apply to choose an SEO company, you could go for the cheap option but will it be the best quality service?
You could be got for the more expensive option, but will it be worth it to your business?
If you're looking for a one-off project or to trial the service, this may be a way to cut costs instead of starting a subscription.
Lasting Relationships
However, if you are looking to run a long term campaign, it might be better value to sign up with an ongoing account.
By building a relationship with your SEO specialists, they can adapt their services to what you need and help to generate the biggest benefits for your company.
The Best SEO Techniques For Your Company
Every type of business will have different needs when it comes to SEO, it's important to work out which techniques will work best for your niche.
The methods used in your campaign will have an effect on the cost, so getting it right is key.
Content and Media
If you have a product-based business like a clothing store or car dealership, you want potential customers to see what it is that you have to offer. SEO techniques for this type of company will often focus on images and videos which let people look at the products before they think about buying them.
Image and video optimisation are key in making sure your visual media is easy to find on search engines.
Businesses like law firms and insurance companies who focus on services may not be able to use images and videos in the same way, however, it's still important to use diverse forms of content media.
Optimising Content
Optimising your on-page written content is a must for every type of company. Both product and service-based.
Well written website content which uses strong keywords and internal links through the rest of your pages is one of the best ways to get your site ranking in search engines. Many say that 'content is king' and it's true that it has a huge influence over the success of a website.
However, it's vital to use a mixture of visual and written content to reach your target audience from as many angles as possible. The costs of creating content like blog articles, videos, images and infographics all vary for each client.
Link Building
What good is beautifully written on-page content if no one's going to find it and read it?
Building links to and from your website is a great way of search engine bots finding and indexing your pages. Relevant links from high authority pages to your website can create a huge boost in rankings and help your company rise above the competition on Google, Bing and Yahoo.
Internal linking within your own site also improves user experience and helps the bots to travel through more of your pages. This leads to potential customers spending more time on your site, and search engines indexing more of your pages. Winner.
Social Media
Most people are more likely to read articles and watch videos if they are recommended by someone else. Sharing your content, images and videos through social media platforms like Twitter, Facebook and Pinterest encourage more people to take an interest in your products or services.
If you can share your work with an industry influencer and ask them to share it with their follows, you can expose your company to a much wider audience. You do need to make sure that you use the most appropriate social platforms for your company so ensure you give off the right message and impression of your brand.
It can be difficult and time-consuming to keep up with a number of different social accounts, so SEO companies offer this as a service at a range of price levels.
It is important to research things like social media marketing thoroughly before getting involved to ensure you are not wasting money.
Your Target Audience
Who is it that you're trying to sell your products and services to? Young people? Older people? Men? Women? Teachers? Knitting enthusiasts?
The type of approach you take needs to be tailored to whoever your market is.
Although it's good to try and share your content with as many people as possible, you can end up with a lot of uninterested people on your site who click off immediately and increase your bounce rate.
Audience Focussed
This is why audience-focused techniques often give a more successful conversion rate. Think of it like this, wouldn't you much prefer 50 visitors to your site and 30 enquiries than 100 visitors to your site and 10 enquiries?
It's all relative.
More people seeing your work does not necessarily lead to an increase in sales, especially if the right people aren't targeted. The best SEO agencies are able to create a strategy that focuses on your potential customers and creates a more efficient conversion rate.
Decide on Your Budget
There's no point in even trying to estimate a price for SEO services if you don't know what you're willing to spend.
Most agencies will ask you what your budget is for the campaign and then create a strategy from that. If the project works and you make more money than you've spent? Success.
You can either continue with what you're doing or invest a bit more and hopefully increase sales further.
Gage Budget Over Time
You don't get your money's worth from what's been done? Don't worry.
You can decide to spend a bit less or the strategy can be changed and improved to try and get better results next time.
If you have a clear idea of what you want to spend on SEO, it's a lot easier to come up with methods to suit your requirements.
Summary
Okay, so this may not have given a definitive answer on the costs of SEO services for businesses.
But honestly, there isn't a 'one size fits all' answer.
The number of variables involved with these services will mean prices change for each different project.
The type of company, services they offer, chosen budget and strategy they need will all make a difference.
Do Your Research
The best way to find out the costs of SEO services is to enquire with an agency, tell them how much you want to spend and the services you need.
They will then be able to offer a more detailed idea of prices and the best methods of SEO for your business.
More Info
If you need any information on costs for different SEO services, please email [email protected] and I may be able to offer some advice as an affiliate marketing professional.
Through working with various worldwide agencies and individuals focusing on a niche market of SEO I will be able to point you in the right direction.
This could be engaging with web developers in India or virtual assistants in the Philippines to give your website rankings a boost and drive more traffic your way.
Selective
I do offer SEO packages however we only work with select businesses in the UK.
Your online business will thrive or struggle depending on you setting the right prices. Make sure you look to grow the lifetime value of your existing clients also instead of being obsessed with building new customers.
All SEO Related Posts
Check out the in-depth list of SEO posts.
The full list shows the various SEO strategies to help your online marketing knowledge grow fast in September 2022.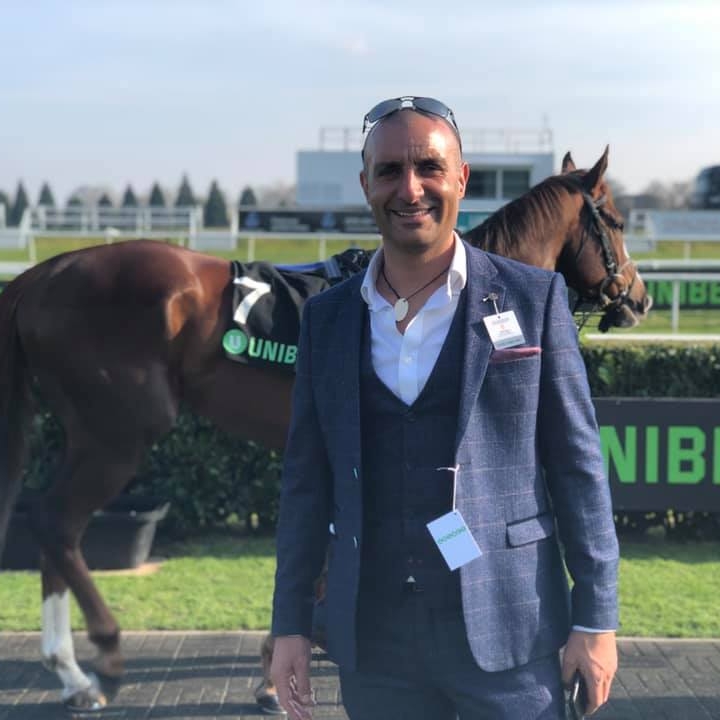 Digital Nomad
I'm a full-blown Search Engine Optimization specialist earning the majority of my income from SEO-focused endeavours, including affiliate marketing, lead generation, as well as SEO services. Love travelling the world networking while working on my laptop. Life is a perception of your own reality. You have no excuses and should be making memories every single day.
Recommended Story For You :