Looking to increase traffic to your website?
Course you are! (aren't we all)
Let me introduce you to my thoughts on the Ahrefs tool and whether you need it in your processes to improve google rankings.
What is Ahrefs?
Ahrefs is an all encompassing online SEO tool that allows you to analyse your site.
It also allows you to keep tabs on your competitors.
This gives you the boost to close the gap in the SERPs.
Key Features
Here are the key features we use the Ahrefs toolkit for:
Backlink Analysis
Content Cannibalisation
Keyword Research
Competitor Gap Backlink Checks
Competitor Gap Keyword Checks
Onsite Audits
Don't worry!! I will go into more detail on these further down the page.
Video Review
But first, please see our video review which gives an idea of the amazing features.
If anyone is in the world of online marketing and not using Ahrefs you are not ambitious enough to grow your search traffic.
How To Get the Most Out Of Ahrefs
Ahrefs is the perfect tool to ramp up your rankings!
However, many online marketers do not take full advantage of the features.
You are only a few scrolls away from making sure you are not in this camp.
Backlink Analysis
Ever wondered if there is an easier way to carry out backlink analysis?
You're in luck!
The video below provides a beginner backlink analysis overview.

This is a very basic outline of what the tool can do. But fear not!
There is also a more advanced backlink analysis video on the Ahrefs Youtube channel.
Keyword Research
Competitor Gap Analysis
Content Cannibalisation
Onsite Audits
Pricing
Ahrefs is available at the following costs:
Ahrefs Testimonial Results
So after a lot of testing over the years with majestic seo, semrush and ahrefs there was clearly only one winner for our agencies to use.
Ahrefs has been voted by our agencies as:
? Best Keyword Research Analysis Tool
? Semrush vs Ahrefs vs Majestic SEO Winner
? Best SEO Backlink Analysis Checker
? Best Content Gap Analysis Toolkit
? Fastest Keyword Cannibalisation Checker
? Best SEO Tool to Check Most Visited Websites
Since using the Ahrefs toolkit we have hit record profits across multiple agencies and continue to grow our online presence.
Ahrefs has recently been voted the best all-round SEO Tool in November 2019.
All SEO Related Posts
Check out the in-depth list of SEO posts.
3k ODYS Gambling Site Live Case Study
A Fair Comparison Between SEO Crawlers: JetOctopus and Screaming Frog
Accidental Keywords
Accuranker Review
Advanced Reddit SEO Guide
Ahrefs Review – Best SEO Tool
AI Copywriting Software
AI in SEO
AutoSuggest.Me Review
AwayGrounds ODYS Live Case Study
Babylon Traffic Review
Bad Links – Identifying Toxic Backlinks
Best Freelancer Marketplace
Best Keyword Research Technique
Best Rank Tracking Tools
Best SEO Training Course Online
Brand SERP SEO
Brand SERPs Course
Calculate Your Organic SEO CTR Manipulation
Clearscope Review
Cluster AI Review
Co-Occurrence SEO
Cognitive SEO Review
Common Issues During Server Log Analysis
Content Briefs
Content Cannibalisation Google Penalty
Content Expansion
Content Plan Roadmap
Content Strategist
Content Team
Conversion Rate Optimization
ConversionAI Review
Costs of SEO Services for Businesses
Custom Regex In Google Search Console
Diib Review
DO NOT SAY You Got To Test It
Engagement Rank – SEO Click Through Rate Traffic
Expired Domains Aftermarket
Explanation to Jumps in SERPs
Featured Snippets
Fiverr Freelancer Marketplace Review
Focus Keyphrase
Frase Review
Freelancer.Com Review
Future Tense Anchor Text SEO Technique
GeneratePress Review
GMB Everywhere Review
Google Bot Crawl Budget Optimisation
Google Dance Algorithm Examples
Google Fresh Content Ranking Factor
Grammarly Review
GROW FLOW – Surfer's AI Growth Management Platform
Hemingway App Review
Heropost Review
Holistic SEO
How I Became a Digital Nomad
How to Do Affiliate Marketing on Twitter the Right Way
How to Improve Google Search Results
How to Maximise Your Instagram Account
How to Scale Website Content With SEO Writers?
iGaming SEO
Impressionz Review
Information Gain SEO
Introduction to Search Engine Optimisation
Is Linking Out Useful For SEO?
Is SEO Dead
JetOctopus Review
Keyword Chef Review
Keyword Clustering
Keyword Cupid Review
Konker Freelancer Marketplace Review
LeadSnap Review: The Ultimate Rank & Rent Tool for SEOs and Marketers
Legiit Freelancer Marketplace Review
LinkedIn Prospecting Guide
Linkio WP Roundup Lists Plugin Review
Listicle Roundup SEO
Local Falcon Review
Local Viking Review
Magic Page Plugin Review
Marketing Miner
MarketMuse Review
Mass Page Builder
Maximise your Pinterest Profile
Maximise Your Tumblr Profile
My Content Pal Review
NitroPack Review
Omega Indexer
One Page For One Corpus
OnPage Content Latent Semantic Indexing
Onpage SEO Content Checklist
Organic SEO vs PPC vs Hybrid
Page ReWriter Review
Passage Ranking
People Per Hour Freelancer Marketplace Review
Personalized Google Search Results
Pro Rank Tracker Review
Progressive Content Optimisation SEO
Quillbot Review
Rate My Business Review
Reviews To Improve Your Online Reputation
Rytr AI Writer Review
SE ranking review
Search Engine Manipulation Effect
Search Engines
Search Intent
Searcharoo Review
Semrush Review
SEO Beginners Work Experience
SEO Case Studies
SEO Client Referral
SEO Clients Unrealistic Goals
SEO Content Audit Guide
SEO Content Optimization Tools
SEO Content Writers
SEO For Images – Visual Search Ranking Factors
SEO Hidden Agenda
SEO Mastermind Work Retreats
SEO PowerSuite Review
SEO Ranking Drop
SEO Testing Review
SEOClerks Freelancer Marketplace Review
Serpstat Review
SerpWatch Review
SERPWoo Review
Signal Boy To Increase Real Social Signals
Social Media Management Tools
SparkTraffic Review
Striking Distance Keywords
Surfer Local Review
Surfer SEO Review
Technical SEO Checklist
Text Structure
The Future of SEO – Effective Frequency
The Three Search Engine Keyword Types
Tips For Optimising Your Images for Technical SEO
Tools to Assist Your GMB Local SEO
Topical SEO – Create Supporting Articles
Traffic Delivery Network via Social Media
Triggering Google Suggests
Twitter Moments
Ultimate Guide to GMB SEO
Upwork Freelancer Marketplace Review
URLinspector
Video Veggie Review
Web Copy Masterclass Review
Website Architecture
Website Content Uploader
What Should I Do After a Google Algorithm Update or Google Organic Traffic Drop?
Whatsmyserp Review
Why Become an SEO?
Why Do Relationships Between SEOs and Clients Fail?
Wildcards in Google Search: Everything You Need to Know
Wincher Review
YouTube Ranking 2021 | The Guide To YouTube SEO
The full list shows the various SEO strategies to help your online marketing knowledge grow fast in August 2022.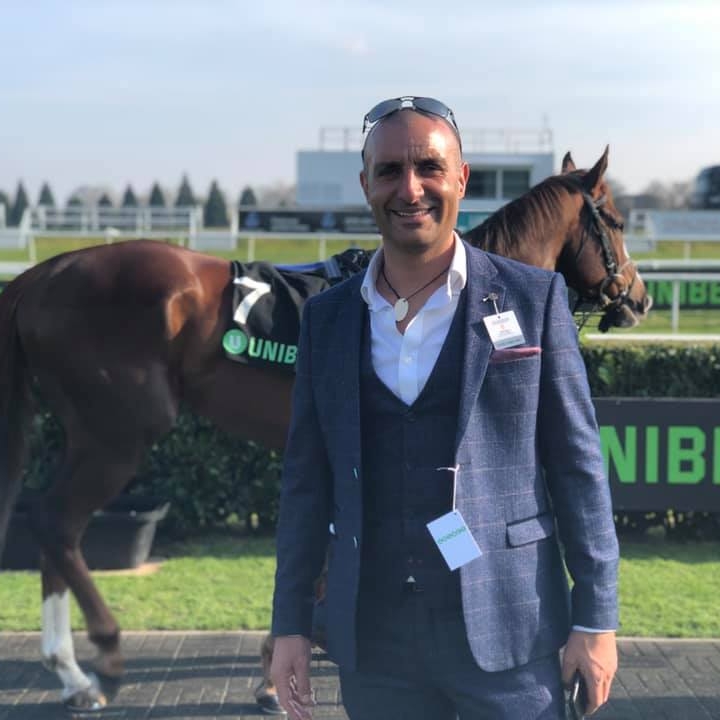 Digital Nomad
I'm a full-blown Search Engine Optimization specialist earning the majority of my income from SEO-focused endeavours, including affiliate marketing, lead generation, as well as SEO services. Love travelling the world networking while working on my laptop. Life is a perception of your own reality. You have no excuses and should be making memories every single day.
Recommended Story For You :